Desert Tower Tent Camping
66 Written reviews
This listing has no reviews yet.
If you stayed here and have some insider info for us,
let us know
!
Drew M.
recommends this listing.
(Site 2)
Such a cool spot. I highly recommend anyone to go there. Be prepared to pack your stuff in because there are many different spots you can camp within the property. Ben, Sam, Gabrielle and family were gracious hosts. Bring your love for desert history and star gazing.
THE BEST hosts I have ever met.. My boyfriend and I were on our way to the campground when I received a message from Ben, that he suggested we reschedule the camping since the snow has been coming and going. But we were too excited to camp there, we insisted that we go that night and he said he will be waiting for us. Besides, we were planning to spend our Christmas Eve and Christmas so I was excited that we might have white Christmas in California! So as we approach, the wind blows stronger, snow and rain falling harder... things weren't looking too good. It was still snowing and raining when we got there and sun has already set so it was a bad condition for setting up our tent and air bed. But as Ben approached our car, first thing he says is to offer to stay in the tower. We couldn't believe it at first because the tower is the historical attraction, which was built in 1920s and has the most unique tchotchkes from worldwide for visitors that it'll take time to look at each different pieces. The floor even had a lit up Christmas tree and a fireplace that everything was already set up for our perfect Christmas. Ben and his family were wonderful for letting us stay there, away from cold. In the morning they made us the coffee and gave us extensive information on places we can go, hot springs, Salvation Mountain, Salton Sea, dunes where a scene from Star Wars was filmed, etc... We originally camped there to go to the dunes, but they made our trip more adventurous. Gabby was wonderful for giving us peacock feathers as a gift! They made us feel like at home. I highly recommend staying here, camp during Summer time and Air BnB during Winter time-- they are lovely hosts that we were sad to leave the next day! I also found a beautiful wooden doll made in Oaxaca in their store, which my lover secretly bought and Ben secretly wrapped for me as a surprise. Now I have a piece that keeps this memory locked forever :) best best best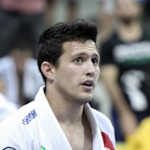 We had a great time here. Lovely people, a beautiful piece of property, and a ton of character. The tower itself is a roadside attraction that you can climb to the top of for a view of the surrounding area. Inside you'll find a gift shop of all sorts of knick knacks and books about the area. The owners are very pleasant, have friendly dogs roaming the property, and they inform you of all the fun things to do and cautions around the property. Incredible views, lots of property to explore, some bouldering options, and an easy to find location. We look forward to coming back!
Looking for a quick desert escape look no further! In 7 years the Desert Tower will be 100 years old. This is a magical place with a sweet Boulder Park, great hiking trails, beautiful scenery and views forever. Camping is close by and an Airbnb is availbe for longer stays. The real gem here is the family vibe from Ben who is to thank for preserving the Desert Tower and Sam, Gabriella, Nikolai and Johnny. Chris a local artist was helpful is guiding us around the property. Thank you for all, for helping a peace seeker feel at home. I am looking forward to coming back and spending a few days exploring the area including the Valley of the Moon! <3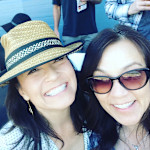 Susan N.
recommends this listing.
(Site 3)
Nice desert getaway! We live in San Diego and were looking for a relatively local escape and wanted to see the desert bloom. This was an easy, kid-friendly destination with nice boulders for climbing and exploration.
Zofia M.
recommends this listing.
(Site 3)
A perfect get away spot. My husband and I were looking for a chance to leave the city behind us for a few days and we found it here. Ben, Sam, Gabrielle and family were such amazing hosts and more than friendly. The camping situation offers many spots that are easily walkable from the parking area, pack light and bring enough water! They also have an AirBnB house that we can't wait to check out next time. We enjoyed a full day to explore the area, see the hot springs and boulder out in the dessert.
This is the perfect getaway. My husband and I were looking for a chance to leave the hustle of the city for a few days and the Desert Tower couldn't have been more perfect. The camping spots are easily walkable from the parking area, my only tip is to pack on the lighter side or expect multiple trips. Be sure to bring enough water and sunscreen to last you the trip. During the day when it got a little too sunny we read and hung out under a giant boulder. The rest of the time we had the chance to explore the area, boulder over the terrain and check out the hot springs. Ben, Sam, Gabrielle and family were such gracious guests. In the evenings Gabby teaches a yoga class outside which was divine. We can't wait to come again and stay in their adorable Airbnb home thats nestled into the rocks. Be sure to go up in the tower and use the telescope to see the sights like the Salton Sea and the Stagecoach Road. The gift shop below houses such beautiful and funky trinkets and you can always hang out with one of their dogs that are lounging about.
What a great spot! The owners are wonderful - sweet, welcoming, great with our kids in the tower (and we had 7 of them!!). The land itself is so cool with the history and boulders. Camp spots are great! Boulder Park is awesome! The flying saucer retrieval area right outside Desert Tower is a must too!! Definitely going back in the fall!!
Great camping experience. Be sure to check out the cistern on a hot day in the desert. Nice folks and great land: A+++