About Conconully State Park
Oh, hi. We didn't see ya there—we were busy delighting over the tree-filled panorama that perfects 81-acre Conconully State Park. This is one of our favorite camping parks thanks to its duo of lakes hosting contented fisherman, beauteous freshwater shoreline, and a vast collection of sun-splashed picnic tables. Should you visit in the summertime, you'll undoubtedly enjoy all the best water-centric pastimes, mountain biking, and top-notch wildlife watching. If you're a winter adventurer, you can get your kicks by dog-sledding, snowmobiling, and cross-country skiing. Whatever the season, there are plenty of campsites to go around, plus a handful of cabins for those who arrive early. Okay, less talking and more getting your arse over to Conconully!
Campgrounds in Conconully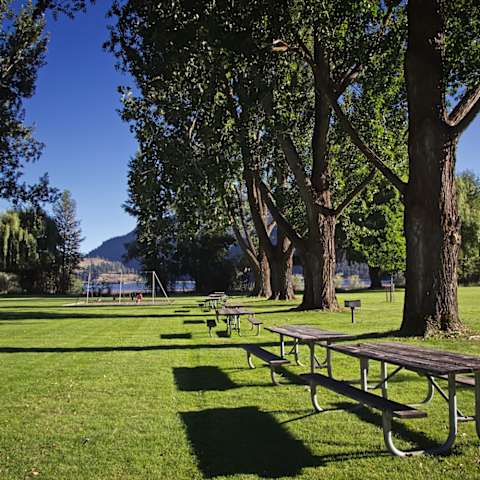 Cabin dwellers, tent campers, and RV excursionists alike will find a comfortable spot to set up shop...
Reviews
No one? Bueller? Sharing is caring, y'all.
Drop some
Conconully
knowledge on us.
History of Conconully State Park
The Town of Conconully was established by charter in 1887. It was originally settled as a mining town. From 1889-1914 Conconully served as the Okanogan County Seat. When the county seat was moved in 1914, the old county hall was torn down and the lumber was used for the construction of the current day community hall. In the 1890s Conconully was decimated by fire and floods, but the will of the settlers and miners prevailed and Conconully lives on today. An early schoolhouse and a replica of the town's first courthouse are still in place on the grounds. The park dates back to 1910. Administration was assumed by State Parks in 1945.