About Camano Island State Park
It's all about that scenery. Scan the panorama for not one, not two but three natural icons: the Puget Sound, Olympic Mountains and–the icing on the cake–Mt. Rainer. Yup. She's a heartbreaker. With just a few miles set aside for hiking and biking, Camano Island State Park is all about its 6,700 foot rocky shoreline which stretches around the Saratoga Passage into Lowell Point. Clamming and crabbing, swimming and boating are popular activities and there's plenty of camping to go around. Everything at Camano Island is first-come, first-served so get there early to score a sweet picnic table + BBQ grill duo and watch the sunset over the magnifica trifecta (latin for awesome).
Campgrounds in Camano Island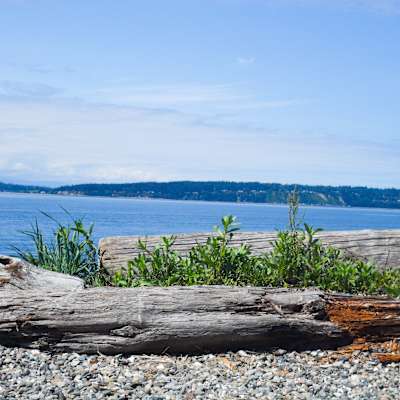 Do you have lots of friends? Lots of friends that like to go camping? Bring up to 100 of your best buds to Camano Island Group Campground. No need...
3 Saves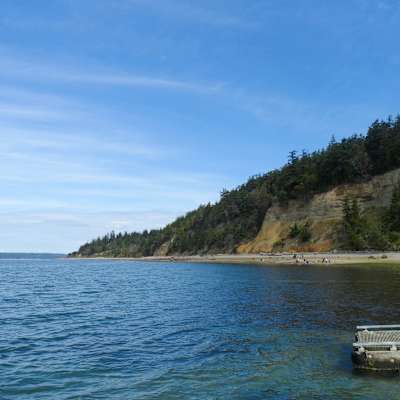 "I don't want to camp on the beach" said no one ever. You won't be able to see from one end to the other on this island, but you will see endless...
3 Saves
Reviews
No one? Bueller? Sharing is caring, y'all.
Drop some
Camano Island
knowledge on us.
History of Camano Island State Park
Earliest inhabitants of Camano Island were the Kikalos and Snohomish Indians, who used the island for a summer dwelling while gathering seafood and berries. They named it Kal-lut-chin, meaning land jutting into a bay. The island was renamed for Jacinto Caamaño, a Spanish explorer.
The first European settlers came to the island in 1855 and began extensive logging operations. Farmers came later and developed the area agriculturally.
After the land was designated for use as a park in 1949, the initial development was accomplished in a single day by nearly 900 volunteers from Stanwood and Camano Island. The park celebrated its 50th birthday in July 1999.