About Blake Island State Park
Wanna reenact Gilligan's Island but with epic views of the Seattle Skyline and the Olympic Mountains and less of the whole being-stranded-forever thing? Blake Island State Park is just the place! Only accessible by boat, this island is smack dab in the middle of the Puget Sound, meaning there are five miles of shoreline and no RVs to contend with. Ocean-related activities dominate the agenda on Blake Island, but there are also eight miles of hike and bike trails for exploring this gem and warding off island fever. Your only neighbors will be other tent campers and the fine folks of Tillicum Village, a cultural showcase for Northwest Coastal Indians that occupies the northeast end of the island. Check before you go, but most summer weekends they offer salmon dinners and Northwest Indian dance parties. Go by boat, stay for the salty breeze and lulling waves, and admire the tranquil twinkling skyline in the distance. Just remember to have someone pick you up.
Campgrounds in Blake Island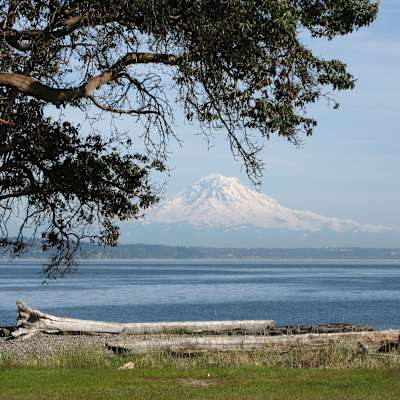 Ahoy, adventure! Blake Island Campground is no lonely island. Located on the Puget Sound, you'll find oodles of standard sites, two primitive sites...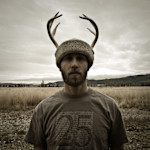 Seth: This was back in the early 90's, but I'm pretty sure the island hasn't moved much since then. We rode out from Lake Union and...
24 Saves
1 Review
No one? Bueller? Sharing is caring, y'all.
Drop some
Blake Island
knowledge on us.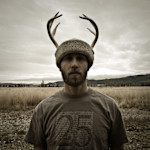 This was back in the early 90's, but I'm pretty sure the island hasn't moved much since then. We rode out from Lake Union and headed across the Sound with a pretty good chop on the water. Quick ride. A fun evening around the campfire, just hanging out. Would love to go back and check out the Tillicum Village dinner sometime...
Helpful 0
Helpful 0
Remove vote :(
History of Blake Island State Park
Blake Island was an ancestral camping ground of the Suquamish Indian tribe, and legend has it Chief Seattle was born there. It is believed the island was named by naval explorer Captain Charles Wilkes in honor of George Smith Blake, who commanded U.S. Coast Survey vessels from 1837 to 1848.
William Pitt Trimble acquired the island at the turn of the century and re-named it Trimble Island, transforming it into a magnificent private estate. After his wife was killed in Seattle in 1929, Trimble never returned to the property. The foundation of his mansion still stands, although the home itself has been destroyed by fire .
The property became Blake Island State Park in October 1974.