About Alta Lake State Park
Can-yon dig it? Alta Lake State Park offers camping and fishing with a picturesque canyon lake as the natural centerpiece. At 181 acres, this park is on the smaller scale but packs a punch of activities to choose from. Spend your time on the lake boating, diving, chasing fish for dinner, waterskiing, sailboarding, or just using your body as a floatation device. Give the sea legs a stretch, and scope out 2 miles of hiking trails. Watch birds, or go 'fore' it and watch birdies on the nearby golf course. You'll be delighted by all that Alta has to offer!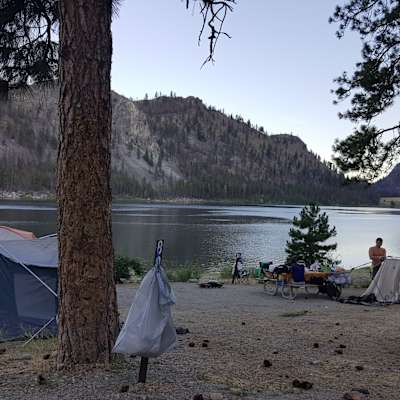 Just like a phoenix, we'd bet Alta Lake State Park Campground is going to emerge from its 2014 fire damage even more beautiful than before. The...
Donna: Alta was very Nice! It was still beautiful even though the fires hit across the lake.
3 Saves
1 Review
No one? Bueller? Sharing is caring, y'all.
Drop some
Alta Lake
knowledge on us.
History of Alta Lake State Park
The Alta Lake area was given to State Parks by the city of Pateros and was established Alta Lake State Park in 1951. The lake was named Alta in 1900 by Mr. Heinz, a jeweler from Wilbur, who was mining in the area. Finding the lake without a name, he called it after his daughter, Alta Heinz.