About San Angelo State Park
Ditch the city of San Angelo for its backyard cousin, San Angelo State Park! Here's a bit of history for ya: Native Americans lived in the area for some 18,000 years, starting with Paleo-American hunters of giant Ice Animals. Don't worry, you won't have to fend off any Mastodons or Sabre-Toothed Tigers to keep your site here, but you can find the presence of American Indian rock art, ancient animal tracks, and less massive, but still super cool bison and Texas longhorn. At 7,677 acres, there's more than enough room for peeps to hike, bike, backpack, bring a horse, and even go on a hunting expedition for deer and turkey (with a State Park Annual Hunting Permit, of course) on over 50 miles of multiuse trails. For a taste of water on a steamy day, just head 10 minutes down the road to Lake Nasworthy or Twin Buttes Reservoir as the O.C. Fischer Lake is nearly barren due to a serious drought. Water or not, there's still plenty of awesome in San Angelo that awaits your arrival!
Campgrounds in San Angelo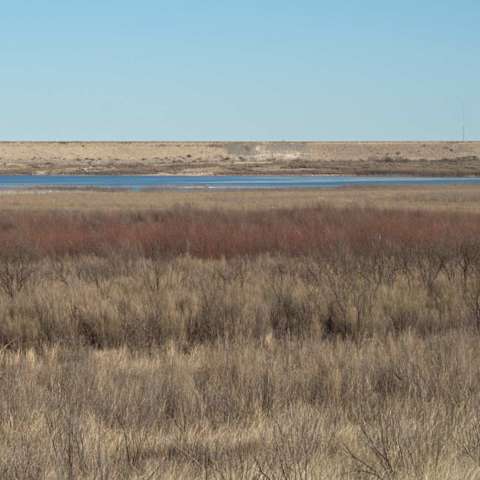 Ryan: Staff was great! I showed up just before 10pm and the gate was closed. I pulled over and tried to...
2 Reviews
No one? Bueller? Sharing is caring, y'all.
Drop some
San Angelo
knowledge on us.
Staff was great! I showed up just before 10pm and the gate was closed. I pulled over and tried to figure out my next move when a worker, who I had obviously woken up, came cheerfully to assist me and help me find a site. The sites are very spread out, even for the RVers. The facilities, picnic tables and bath house, do show their age a bit. Definitely desert climate with plenty of pest to bother you throughout the day and night. I could barely get my tent stakes in the ground it was so dry. I can't comment on the trails or other activities as my stay was just an overnighter. It was very quiet, which is always my biggest concern.
Remove vote :(
I stayed in river bend area. Was the only one out there for miles. Very peaceful
Remove vote :(
History of San Angelo State Park
San Angelo State Park is located on the shores of O.C. Fisher Reservoir, which was completed by the U.S. Army Corps of Engineers in 1952 for flood control on the North Concho River. The park, adjacent to the city of San Angelo in Tom Green County, is an oasis of quality outdoor recreation in an area of West Texas known as Concho Country. It was leased by the Texas Parks and Wildlife Department and opened to the public May 1, 1995. The property contains 7,677 acres, most of which will remain undeveloped. Park redevelopment to its full recreational potential is expected to take a number of years. In the meantime, a wide range of facilities is available.
Archeological findings indicate roughly 18,000 years of Native American occupation in the expansive West Texas region, beginning with the Paleo-American hunters of giant Ice Age mammals. The Euro-American history of the area begins with 16th- and 17th-century Spanish exploration and the missions established for the semi-settled Jumano Indians. Some of these Jumanos made their way along the forks of the Concho River on expeditions to trade with Indian groups in central and eastern Texas. By the mid-1800s, German immigrants began to acquire land in the Concho River region. The increasing need to protect California-bound travelers led to the establishment of Fort Concho in 1867. From then on, farmers, ranchers and sheepherders all contributed to the settlement of Concho Country, with San Angelo (originally Santa Angela) becoming the county seat of Tom Green County in 1883.