About Pedernales Falls State Park
Are you ready to get tubed? No, not the surfing kind, the river floating kind! River rats rejoice, at Pedernales Falls State Park, many activities center around the Pedernales River: swimming, tubing, wading, fishing and whitewater rafting. Anglers don't get angry, the park isn't really known for its fishing, but catfishing is good after a river rise. There's also much to explore on foot including 19.8 miles of hiking and mountain biking (the Wolf Mtn. trail is a hit!), 10 miles of equestrian trails, and 14 miles of backpacking trails. This beautifully-eroded limestone river area comes at a price though (other than the $6 park fee), like many rivers it is prone to quickly changing water levels. The speed at which flash floods arise has resulted in deaths at the park, and warning sirens have been installed in the park and along the river. Long story short: check the weather before you go! Precautions aside--whether you come for a weekend of trailblazing or for a lazy float on the river--Pedernales Falls State Park is awash with activities for all!
Campgrounds in Pedernales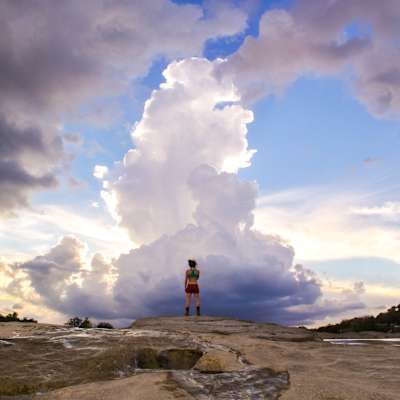 100% Recommend (16 Responses)
Other than the youth group area, an equestrian group camp, and 2-mi. hike-in primitive sites, Pedernales Falls Campground is your one and only...
Texas: Beautiful park with a diversity of trails, rivers and lagoons to explore. If you are visiting during the warmer months, be...
110 Saves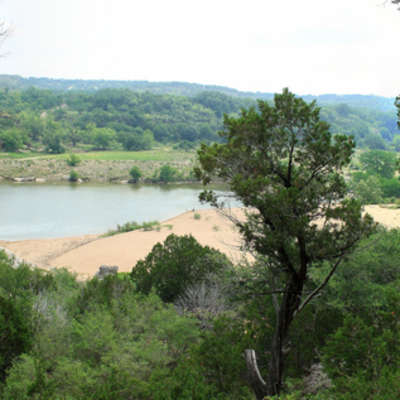 Ditch the amusement park and teach the young'ns real-life skills by spending a weekend at Pedernales Youth Campground! This group camp can be used...
9 Reviews
No one? Bueller? Sharing is caring, y'all.
Drop some
Pedernales
knowledge on us.
Pedrenales main falls gets a lot of the attention but overall, this park is really fantastic! The Wolf Mountain Trail is world class and offers so many great views. Try to visit the park after a period of rainfall so you can see the roaring river in its prime!
Helpful 5
Helpful 5
Remove vote :(
Beautiful park with a diversity of trails, rivers and lagoons to explore. If you are visiting during the warmer months, be sure to watch out for snakes and carry a snake-bite kit if you have one. We've seen many Cottonmouth snakes hanging around the river near little coves.
Helpful 3
Helpful 3
Remove vote :(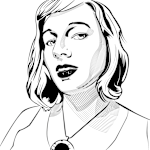 I initially booked a reservation for the primitive campsite (no pets) but decided to bring my dog with me at the last minute. Fortunately they were able to accommodate me in the regular camp area. The campsites are spaced apart and there are two shower facilities. Since I went in the off-season (January), there weren't too many campers there, which was nice. As a solo female traveler I felt safe at all times. There are also several trails next to the campgrounds if you don't feel like jumping in your car to drive around the park.
Helpful 3
Helpful 3
Remove vote :(
Wolf Mountain Trail is nike hike. If you go be sure and swing by Jones Spring. It's officially "off limits" and you should view it from the tail unless you're feeling a little bold.
Helpful 1
Helpful 1
Remove vote :(
We've gone hiking here over a dozen times as we used to live right down the road. It's dog friendly and many places for them to cool off and drink from the rivers, great swimming area lots of steal stairs but totally worth it! Wolf mountain is worth the hike too really beautiful and heavy wooded park. One of my favorite parks I hold close to my heart very family friendly!
Adventure.Discover.Capture
Instagram.com/adventurediscovercapture
Helpful 1
Helpful 1
Remove vote :(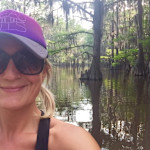 Pedernales is a lovely spot, any time of year. I have gone in summer as well as in the rainy season to see the waters raging. Its amazing to see the difference between a peaceful river and falls, to the power behind a few stormy days. We like to make our way to the main falls and wander around, there are plenty of pools to jump over and explore. Great place for kids!
Helpful 0
Helpful 0
Remove vote :(
History of Pedernales Falls State Park
Pedernales Falls State Park, 5211.7 acres in Blanco County east of Johnson City, was acquired from private owners in 1970 and was opened in 1971. It is located along the banks of the scenic Pedernales River. This area, formerly the Circle Bar Ranch, is representative of typical Edwards Plateau terrain.