About Mission Tejas State Park
Stay in Mission Tejas State Park located on the northern end of Davy Crockett National Forest, and you too can rule the wild frontier! Here you'll find a commemorative replica of the first Spanish mission in Texas, established in 1690, and one of the oldest surviving structures in Houston County--the Rice Family Log Home built in 1828. Take that, History Channel! But, you probably came here for an adventure, right? The park has 24 fishing poles to rent (make sure you have your license handy) for angling perch and bream in the pond, eight GPS to fine-tune your geocaching skillz, and 4.5 miles of hiking trails. Oh, and if you're just taken by the historic beauty located in this quaint state park, groups can rent the Mission San Francisco de los Tejas representation starting at $50 (make it rain!) for weddings and other activities. Make your next mission to stay in Mission Tejas State Park, the wild frontier!
Campgrounds in Mission Tejas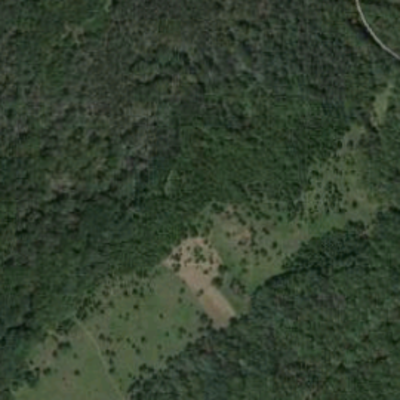 There aren't many sites to choose from, so choosing the right one won't be difficult! All fifteen campsites in Mission Tejas Campground contain...
2 Saves
Reviews
No one? Bueller? Sharing is caring, y'all.
Drop some
Mission Tejas
knowledge on us.
History of Mission Tejas State Park
Mission Tejas State Park is a 660-acre park in Houston County, 22 miles northeast of Crockett. The park was constructed in 1935 and acquired in 1957 by legislative act from the Texas Forest Service, at which time it was opened to the public.
The park was built in 1934 by Company 888 of the Civilian Conservation Corps as a commemorative representation of Mission San Francisco de los Tejas, the first Spanish mission in the province of Texas, which was established in 1690.
Also in the park is the restored Rice Family Log Home, built in 1828 and restored in 1974. The home, which Joseph Redmund Rice, Sr. constructed between 1828 and 1838, is one of the oldest structures in the area. The home served as a stopover for immigrants, adventurers and local residents traveling the Old San Antonio Road across pioneer Texas.