About Meridian State Park
Some state parks have 31 campsites in a single loop, and at 505-acre Meridian State Park, there are 31 campsites total! Campsites gather 'round 72-acre Meridian Lake, a no-wake, communal body of water for swimmers and fishers alike. Anglers take note: this small lake packs a diversity of fish from bream, crappie, catfish, and largemouth bass. Fish sticks for dinner, anyone? Aside from the wonderful waters of Lake Meridian, visitors can enjoy over 6 miles of trails lined with flora, super relaxing in a screened shelter, or geocaching! Feel like getting your bird on? You're in luck! Meridian State Park is a convenient location for Dallas are birders to see the "golden cheeked warbler" during spring nesting season. Whether you wander to Meridian State Park for a primitive-style stay or swank it up in a shelter on the water--one thing is certain--this little park leaves a big impression on all who pass through.
5 Reviews
No one? Bueller? Sharing is caring, y'all.
Drop some
Meridian
knowledge on us.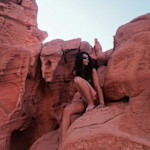 Campsites 28 and 29 are away from the other sites, tucked in between the road and the lake. Although they're labeled "primitive" the sites come with a nice tent pad, picnic table, fire pit and grill.
Helpful 0
Helpful 0
Remove vote :(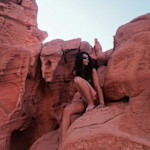 Sites 30 & 31 are positioned directly on the lake which makes for wonderful views, but they're more exposed than the other primitive sites. Located next to a large parking lot - great for larger groups, fishers, and day-long parties, separated from the crowd.
Helpful 0
Helpful 0
Remove vote :(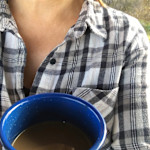 We stayed in screened shelter #13. Don't let the number fool you. It's the best one, as far as we're concerned (and the park, apparently. They recommended it to us as the best for view and we agree). It's sits up high on a ridge with a cliff close by, so maybe not great for small children. Our kids, 8 and 10 did fine. There was a fire pit and grill, and water, and one electrical outlet in the shelter. Bathrooms are very, very close (you could throw a rock and hit them), including hot shower. The downside is having to drive a short drive down to the water to swim, but we didn't mind. It's a great park and we all had a blast.
Helpful 0
Helpful 0
Remove vote :(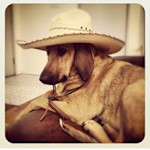 The Lakeside Shelters are at the boat dock area, which has lots of traffic. Its a beautiful spot, but if you can get shelter 5 or 6 you will be a little removed from the traffic.
Helpful 0
Helpful 0
Remove vote :(
History of Meridian State Park
Meridian State Park, near Meridian in Bosque County, is a 505.4-acre park. A rock and earthen dam was constructed by the Civilian Conservation Corps on Bee Creek to form the park's 72-acre lake. The land was acquired from private owners in 1933 - 1935 and was opened to the public in 1935.
Tonkawa Indians lived in the surrounding area before the arrival of white settlers. Tawakoni Indians also occupied the area prior to 1841. The Texas-Santa Fe expedition of 1841 passed through Bosque County near the present site of the park in Bosque Valley.