About Martin Dies, Jr. State Park
Give it up for Martin Dies Jr., who devoted years of public service to improving the state park system and received one of the coolest awards out there—a state park named after himself! This isn't your run of the mill patch of land, Martin Dies State Park is one of, if not the destination for paddling in Texas, and is also known as one of the state's most splendid woodlands. Sites in this park are decked out with the basics so you can spend your day gallivanting among the great outdoors. Let's test out the waters, shall we? Newbs can take a guided tour of surrounding wetlands with all of the furnishings (canoe or kayak included!) and those with experience are welcome to wander on their own watch with their own gear. Outside of the life aquatic, activities include hiking, biking, bird watching, and perhaps the best of all activities: simply relaxing.
Campgrounds in Martin Dies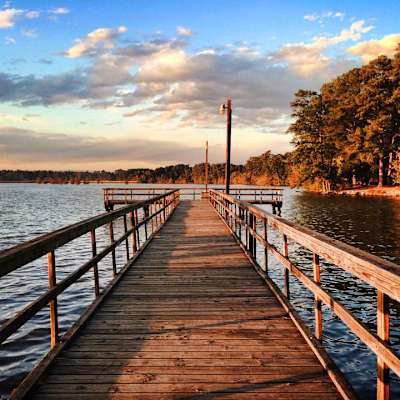 Eeny, meeny, miny, moe! You might as well flip a coin to pick which campsite you'll stay at when visiting Martin Dies Campground because they're...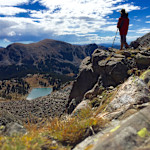 Joe: Martin Dies has a wide variety of different types of campsites. We chose a fairly open spot right on the water's edge. We...
8 Saves
3 Reviews
No one? Bueller? Sharing is caring, y'all.
Drop some
Martin Dies
knowledge on us.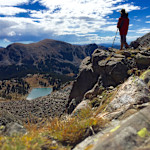 Martin Dies has a wide variety of different types of campsites. We chose a fairly open spot right on the water's edge. We were glad we did because the sunset views were awesome, and there was a breeze that kept the bugs away. We went on a bike ride down to the campsites in the wooded portion and the bugs were awful. The kayak dock looked very peaceful, and you can rent them there. However, certain times of the year I would bet the mosquitoes would eat you alive.
The only weird part of our stay was when people drove up two sites over and set off fireworks for over 20 mins (illegally). THIRTY minutes later a ranger showed up on a golf cart saying that she heard someone might be shooting a gun. 30 min response time for gunfire?!?
Helpful 1
Helpful 1
Remove vote :(
Two separate campsites Walnut ridge and Hen House. Walnut ridge has sites that are really spacious and private with small to medium views of the lake. Some sites are near the highway and can be loud. Hen House had great views of the lake, and was very quiet
Helpful 0
Helpful 0
Remove vote :(
History of Martin Dies, Jr. State Park
Martin Dies, Jr. State Park is a 705-acre recreational area nestled alongside B.A. Steinhagen Reservoir between Woodville and Jasper. The park is composed of three separate units located in both Jasper and Tyler counties. The land for the park was acquired under a long-term lease from the U.S. Army Corps of Engineers in 1964, and officially opened under the name of Dam B State Park in 1965.
Born and raised in East Texas, Martin Dies, Jr. spent many summers as a boy at his father's farm near Bevilport (Jasper County). Much of his childhood was spent riding horses through the forest and river bottoms on the future lands of the park. Dies graduated from Stephen F. Austin State University in 1942. When the United States entered World War II, he volunteered to join the Navy. During the war, he served as an officer aboard the destroyer USS Richard Suessens. Dies saw combat in Leyte Gulf and Okinawa where he received multiple commendations for his actions. After the war, he completed his law degree from Southern Methodist University and joined the family practice in Lufkin. Later, Dies served as a Texas State Senator for eight years before becoming Secretary of State of Texas. In September of 1971, he became the Chief Justice of the Ninth Court of Appeals in Beaumont, until 1989 when he retired. Throughout his years of public service, he devoted much effort to improving the state park system, and therefore the Texas Parks and Wildlife Commission honored him by renaming Dam B State Park to Martin Dies, Jr. State Park in 1965.