About Lost Maples State Natural Area
Talk about as pretty as a picture. with rugged limestone canyons and branches of vivid red maple leaves overhanging sparkling streams, Lost Maple Natural Area packs some major scenic punch -- so don't forget your camera! Snap some shots while you hike miles of Maple-shaded trails, criss crossed by clear, cold water creeks. Take a dip in Sabinal River, which snakes through the eastern portion of the park. But don't let Lost Maple's good looks fool you; the park's got some tough, steep sections of hiking trails that'll have you working up a sweat. A walk in this park isn't exactly a walk in the park (speaking of walking -- try to stay on the designated trails so you don't damage the fragile roots systems of the unusual bigtooth maples found throughout the park). So take some time to unwind after a long day of swimming, hiking, "oohing" and "ahhing" by relaxing under a dark Texas sky studded with stars; we hear they put on quite a show.
Campgrounds in Lost Maples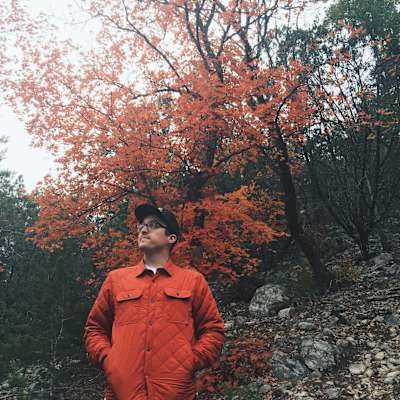 95% Recommend (11 Responses)
Saddle up to the Sabinal River when you stay the night at Lost Maples. The 30 campsites here come with water and electric hookups, plus picnic...
Trek: Fall camping here is amazing because of the color of the Maple Trees. But you have to reserve way in advance.
21 Saves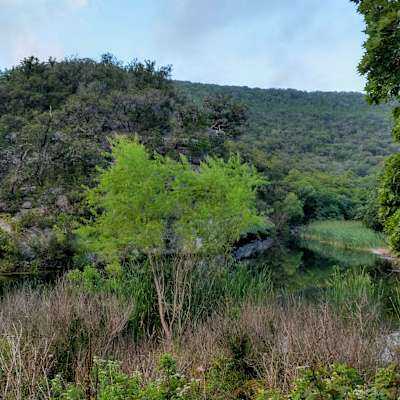 100% Recommend (4 Responses)
Strap on your backpack and start walking to find the perfect place to camp at Lost Maples. There are eight hike-in areas designated for camping off...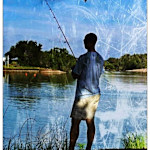 Guy: I camped at Granger and drove over for the day. I caught the turning of the leaves perfectly. You can watch the Texas State...
5 Saves
5 Reviews
No one? Bueller? Sharing is caring, y'all.
Drop some
Lost Maples
knowledge on us.
History of Lost Maples State Natural Area
Lost Maples State Natural Area covers 2,174.2 scenic acres in Bandera and Real counties, north of Vanderpool on the Sabinal River. Acquired by purchase from private owners in 1973 -1974, the site was opened to the public on Sept. 1, 1979. Approximately 200,000 people visit the park annually.
Archaeological evidence shows that this area was used by prehistoric peoples at various times. In historical times, which began with Spanish exploration and colonization efforts in the late 17th century, the Apache, Lipan Apache and Comanche Indians ranged over the land and posed a threat to settlement well into the 19th century.