About Lake Whitney State Park
Lake Whitney's pretty cool and all, but in the spring, something else steals the show: a riot of color creeps over the park when wildflowers -- in over 40 different varieties -- blanket and bloom around the banks of the lake. With great spots for boating, swimming, and scuba diving, though, this park has something to offer all year round. Fish for bass, crappie, and catfish from a vessel or the park's pier. Bonus: you don't need a fishing license to sink a hook in Lake Whitney's waters when you're within the park. Hike among the prairie grasslands, and when the Texas sun starts to turn you red, seek shelter beneath the park's majestic old oaks. Strap on some skis (the water kind) and go surfing past the sandy beaches and high, dry, bluffs that dot the 775-acre lake's shoreline. When you hit the sack in one of the park's eight campgrounds, you'll be lulled to sleep by the sound of lapping water almost immediately -- we promise Lake Whitney will wear you out in the best way.
Campgrounds in Lake Whitney
2 Reviews
No one? Bueller? Sharing is caring, y'all.
Drop some
Lake Whitney
knowledge on us.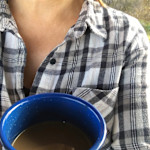 We stayed here for two days during Spring Break. It's a nice campsite with plenty of grassy area for the boys to throw the football. Good tree shade for all of the sites, with a very short few steps down to the water. Too cold to swim for us, unfortunately. We fell asleep each night to the sound of the lake waves - so peaceful! There is a water spigot between every couple sites to share and the bathrooms are not a super close walk from the sites, but definitely walkable. We were unable to get hot water in the showers (cold showers are brrrrrr bad). The park personnel make frequent quiet sweeps through the campsites in their trucks, but we never noticed any problems at all. Everyone was very chill and happy to be there. Recommend!
Helpful 2
Helpful 2
Remove vote :(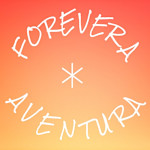 The park is ok. The trails are not very good. The camp spots are good. The thing no one tells you is the "cliff jumping" is not at the state park but rather around the dam area! So keep that in mind for our visit
Helpful 0
Helpful 0
Remove vote :(
History of Lake Whitney State Park
The 775-acre Lake Whitney State Park was acquired in 1954 by a Department of the Army lease and opened in May 1965. The park is along the east shore of Lake Whitney, west of Hillsboro in Hill County.
The park is located on Lake Whitney near ruins of Towash, an early Texas settlement inundated by Lake Whitney. Towash Village was named for the chief of the Hainai Indians, who moved into the area in 1835.