About Lake Somerville State Park
Truth or dare? Dare… okay great choice. We dare you to not find something fun to do at Lake Somerville State Park! With an endless array of activities jam-packed into 300 acres, we're pretty sure you'll have to use one of your "chickens" on this one. These activities include, but are not limited to (deep breath) picnicking, boating, fishing, hiking, biking, volleyball, horseshoes, basketball, mountain biking, birding, other wildlife viewing, badminton, canoeing, kayaking, backpacking and camping (exhale). Just in case you can't find what you're looking for at this park, the 13-mile Lake Somerville Trailway at the west end of the reservoir connects Lake Somerville with two other state parks: Birch Creek and Nails Creek. Back at Lake Somerville, don't forget to check out the Hot on Their Tracks program! With soft-soiled landscapes such as duck ponds, marshes, bogs, clay loam and sandy loam, many animals have left their mark in this park. What more rewarding way to spend the day than hunting down animal tracks with a park researcher and turning them into casts to be studied!
Campgrounds in Lake Somerville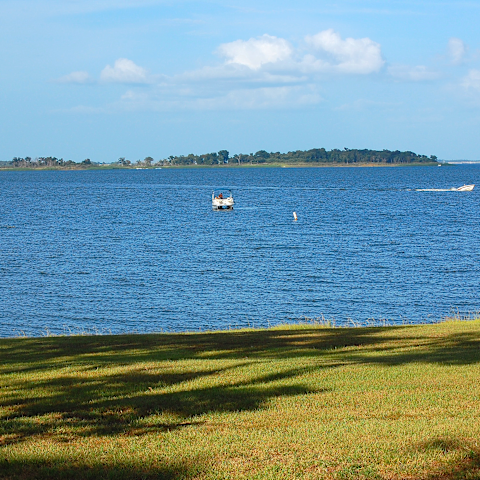 What are you looking for in a campsite? We ask because chances are Nails Creek has what you're looking...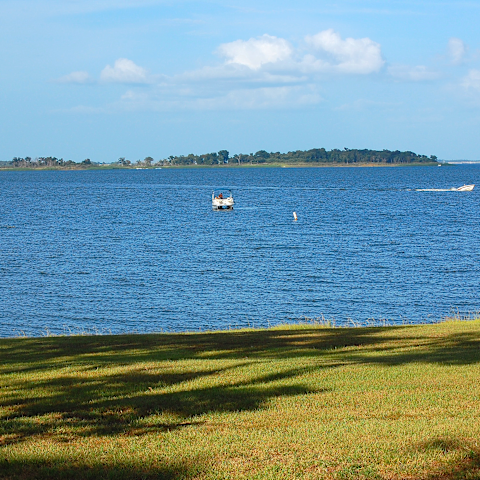 When you camp at Birch Creek, you might not be right on the water -- but you'll be pretty darn close....
Photos
This park doesn't have any submitted photos—just yet.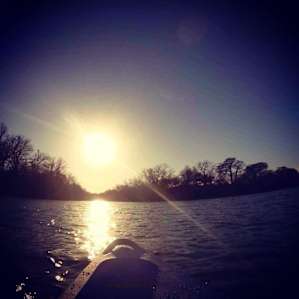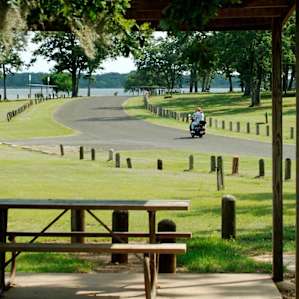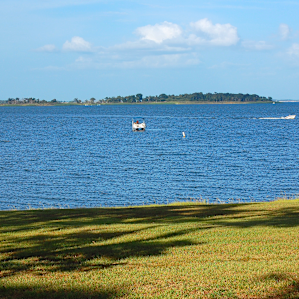 Reviews
No one? Bueller? Sharing is caring, y'all.
Drop some
Lake Somerville
knowledge on us.
History of Lake Somerville State Park
Lake Somerville State Park complex consists of four units: Birch Creek, Nails Creek, Lake Somerville Trailway, and the Somerville Wildlife Management Area. It is northwest of Brenham in Lee and Burleson counties. Birch Creek is 2,365 acres in Burleson County on the north shore, and Nails Creek consists of 3,155 acres in Lee County on the south shore near the west end of the reservoir. The two units are connected by a 13-mile trailway system. The Somerville Wildlife Management Area (WMA) consists of 3,180 acres with the Yegua Creek Compartment in southwest Burleson County and the Nails Creek Compartment in northeast Lee County.
The Somerville Reservoir was constructed by the U.S. Army Corps of Engineers. Work was started in June 1962, and deliberate impoundment of water was begun in January of 1967. The dam is located on Yegua Creek, 20 miles upstream from its confluence with the Brazos River, and about two miles south of Somerville. Somerville Reservoir covers 11,630 acres with a shoreline of 85 miles. Its main purposes are flood control, municipal water supply and recreation. The state park complex was leased from the federal government in 1969 and opened in 1970.
The Texas Parks and Wildlife Department manages the Somerville WMA under a license agreement and in cooperation with the U.S. Army Corps of Engineers.
Flag Pond is a 350-acre impoundment in the Yegua Creek watershed; it is located within the Lake Somerville State Park along the Somerville Trailway. The pond is a natural depression which has served as wetland habitat for waterfowl wintering (mid-October to mid-February) in the Lake Somerville vicinity. Flag Pond was originally developed by a private hunting club in 1926.