About Lake Mineral Wells State Park
Home to the famous Penitentiary Hollow, so while you're at this park beware of escaped convicts and dangerous criminals on the loose! Well not exactly. Unless these outlaws come in the form of ghosts. The bizarre name for Lake Mineral Wells' famous rock-climbing canyon, this spot was supposedly where ancient cattle thieves used to hide their stolen spoils, long before the area was turned into a 3,283-acre state park. Today, this land of buried treasure is also popular to park goers for lake activities such as swimming, fishing and boating (although tubing, skiing and jet skiing are not allowed, sad face). The 12.8 miles of park trails are excellent for hikers, bikers and horseback riders as is the 20-mile multi-use trailway, which passes through the park from Mineral Wells to Weatherford. As you meander your way through the trees and wildflowers that blanket the park and trailway, you might just spot a wild turkey, waterfowl, white-tailed deer or songbird. And who knows, maybe you'll happen to stumble across that long lost loot!
Campgrounds in Lake Mineral
2 Reviews
No one? Bueller? Sharing is caring, y'all.
Drop some
Lake Mineral
knowledge on us.
The campsites here are larger since this in a equestrian site and great for larger families. The trail head for the primitive sites is also located here. So if you want to do day hikes or lounge in camp, this is a great place to stay. The cons to this site are, sometime the horses can be a little noise at night, and you will have to dive to the south end of the lake to fish or enjoy the water. Overall this is the area I prefer to camp when I come to this park.
Helpful 1
Helpful 1
Remove vote :(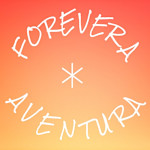 History of Lake Mineral Wells State Park
Lake Mineral Wells State Park sits along Rock Creek, a large tributary of the Brazos River. This area was an early home to several Native American tribes, including the Comanche.
Settlers began arriving in the early 1850s, and intermittent warfare occurred until the late 1870s. Rugged terrain and lush native grasses attracted many early-day ranchers to this area, including Charles Goodnight, Oliver Loving and C. C. Slaughter, who ran large herds of Longhorn cattle. Ranching continues to be an economic mainstay of this area.