About Lake Casa Blanca International State Park
Lake Casa Blanca is sort of like laser tag: it's a great way to bring friends, family, or even coworkers together, and while you can jump in by yourself and have a good time, it won't quite be the same. This park is meant for community, and that's obvious when looking around at the various sports fields and courts as well as the amphitheater, recreation hall, and picnic pavilions that groups can rent. There's still plenty to enjoy here if you do choose to come alone for some R&R. All water activities are pretty great here including the fishing, and the mountain biking and hiking trails are pretty moderate and good for a couple hours of escape. All things are better with friend, though, especially Lake Casa Blanca, so bring one or make one while you're here. Who knows, you might even find true love, just like in the
movie
(insert Lake Brownwood State Park for Paris).
Campgrounds in Lake Casa Blanca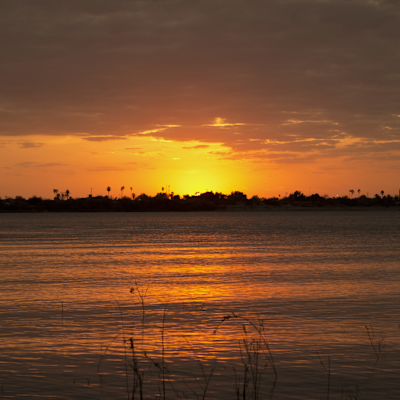 You have one of the most illustrious choices in the history of humanity ahead of you: sewage or no sewage. That's about the only difference you'll...
2 Saves
Reviews
No one? Bueller? Sharing is caring, y'all.
Drop some
Lake Casa Blanca
knowledge on us.
History of Lake Casa Blanca International State Park
Lake Casa Blanca has provided water recreation for the south Texas area for more than 50 years. The lake has 1,680 surface acres and is an impoundment of Chacon Creek, a tributary of the Rio Grande.
Webb County and the city of Laredo originally ran this park. After signing a 50-year lease, the state opened the park as Lake Casa Blanca International State Park in 1991. The 525-acre park sits on the eastern city limit of Laredo.