About Guadalupe Mountains National Park
Guadalupe Mountains National Park is a bit of a misnomer -- there's a lot more to ogle at than just mountains. There's the Salt Basin Sand Dunes, for one, where wavy mounds of sugar white sand, up to sixty feet high, mesmerize visitors. Then there's McKittrick Canyon, loftily labeled "the most beautiful spot in Texas." Sounds like the canyon is a bit high on itself, but visit in the fall, when McKittrick's foliage turns into a riot of color, and we bet you'll agree. And there's the Guadalupe Mountains themselves, of course, rising like a mirage out of the Chihuahuan Desert. Travel through the swiftly changing landscapes on the park's 80 miles of trails; if you're feeling extra adventurous, load up a backpack with all the essentials and head out on a multi-day trek -- backpacking is pretty popular here. There are also opportunities for horseback riding, bird watching (hummingbirds are BIG fans of the park!), and some simply incredible star gazing. So head on over to the park ASAP -- the mountains, canyons, AND sand dunes are calling.
Campgrounds in Guadalupe Mountains
7 Reviews
The campsites are very nice and have a generous amount of space for each site. They are also very well situated with good access to many of the trails in the park. One thing to be aware of is that this area gets very high winds. I took a group of 25 University students to the park for a spring break trip in February of 2013, and the first night we got winds that were sustained at about 50 MPH and gusting up to 70 MPH! All of our taller 5 person tents blew over, however all of our lower 3 and 4 person dome tents that had a lower profile and were closer to the ground made it through just fine with all of the guy lines staked and tied down. It also snowed on us the first night, so make sure you know what the weather is going to be like and be prepared, and definitely make sure you are prepared for the possibility of extremely high winds.
Helpful 2
Helpful 2
Remove vote :(
Guadalupe Mnts NP is one of the most beautiful places to see in Texas! If you can, try to see McKittrick Canyon in the fall. Usually around late October, the foliage is in full colorful force. Try to backcountry camp if you can as well. Its so quiet and the skies are dark and full of stars!
Helpful 1
Helpful 1
Remove vote :(
Loved the stars here. Walk in sites are a little tricky at night but well worth the stay on a clear night. It was a little windy overnight.
Helpful 1
Helpful 1
Remove vote :(
Camped on September 24th 2016. The mountain was beautiful and there were more people hiking and camping than I expected. There are about 4 different trails that you can take. Be sure to plan how long you'll be out. Take maps, sunscreen, water, flashlight/headlamp and jacket as the temperature can and does drop quickly at night. Getting caught in the dark on the mountain isn't fun. Saw a couple people trying to make their way down after 9pm. If camping in the backcountry there's a $5 fee for the permit. There are no fires allowed (winds can pick up fast and out of no where). Water is very scarce and nearest town/gas station is about an hour away, if not further. At night you'll be amazed at how many stars you can see! Coyotes come out too.
Helpful 1
Helpful 1
Remove vote :(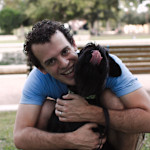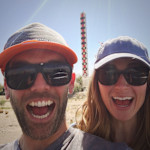 We stayed at Pine Springs for a couple of nights while visiting Guadalupe and Carlsbad Caverns. When we first arrived (early evening on a Sunday) every site except the handicap accessible one was taken. Because of the location, we saw the campground fill up every day we were there. The sites are pretty secluded from each other and have some good, small trees and bushes for some shade.
Helpful 0
Helpful 0
Remove vote :(
History of Guadalupe Mountains National Park
For over 10,000 years, the Guadalupes Mountains have witnessed a constant stream of human history, including bloody conflicts between Mescalero Apaches and Buffalo Soldiers, the passing of the Butterfield Overland Mail, the coming of ranchers and settlers, and finally, the making of a national park. Today, the history is preserved at the Frijole and Williams Ranches, and at the ruins of the Pinery Station.