About Garner State Park
Since the dawn of time, civilization has been drawn to settling near water sources, and Garner State Park's eight campgrounds bare no exception! The Frio River runs through Garner, framed by deep canyons, crystal-clear streams, mountainous mesas and carved limestone cliffs. These dramatic rock formations weren't born overnight, dating back to the Cretaceous age which, *drumroll* lasted from 138 to 63 million years ago. NBD. So what the heck should you do surrounded by such bountiful, beautiful land? In addition to a plethora of hiking, biking, fishing, and climbing, visitors can swim, float or boat the winding Frio which spans 2.9 miles. And when you've reached the end, just catch the tube shuttle back and do it again! That's right, tube shuttle. When you're done circling the Frio, gather near the park's concession building on summer evenings for a jukebox dance, stay up late for a star party or join a Frio Bat Flight tour to see the nightly exodus of one of the largest Mexican free-tailed bat colonies in the world. If upon departure you decide that you actually want to stay in Garner State Park forever and ever, they're always accepting volunteers to serve as a park host, maintain and restore habitats, lead programs, and generally lead a great example to all who come to visit.
9 Reviews
No one? Bueller? Sharing is caring, y'all.
Drop some
Garner
knowledge on us.
Shady Oaks is the best camp site if you don't want to be surrounded by lots of people. Most of the sites are not extremely close to one another. You are only a 15 min walk from the river and from Old Baldy Trail. You have water and electric hook ups as well if needed. And if you get there early on a weekend, try to grab sites 120 or 122. Both of those are almost separate from everyone else so you get more privacy than normal.
Helpful 2
Helpful 2
Remove vote :(
I recommend not picking the sites near the showers/restrooms. Sure it seems like a great convenience but it quickly becomes a annoyance listening to the toilets flushing throughout the night. (lesson learned) Other than that, it is a great campground with easy access to the river to the East and some great hiking trails to the West.
The Frio is also my favorite river to float in Texas! Always seems like it is the perfect temperature in the summer and more laid back and relaxing than say the Guadalupe or the Comal.
Helpful 1
Helpful 1
Remove vote :(
Awesome hiking trails. I recommend taking the Bridges trail, to the Fushee trail, to the Old Baldy Summit trail. It is not an easy hike, but you get to see all the views of the park.
Helpful 0
Helpful 0
Remove vote :(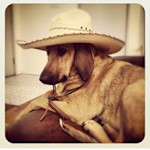 Garner is one of the busiest parks in Texas - lines can be as long as 3 hours to get in. Check the park's Facebook page and plan accordingly.
Helpful 0
Helpful 0
Remove vote :(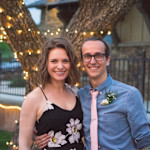 Amazing campgrounds (loved site #224, lot of trees) - secluded from all the busyness from other sites. Make sure to get there early, long waits to check-in. And keep all food put up the raccoons are fierce. :)
Helpful 0
Helpful 0
Remove vote :(
History of Garner State Park
As more people bought cars in the early 20th century, vacation camping became a popular pastime. The Magers family, German immigrants who settled in this area, opened part of their land for camping in the 1920s. The cool, clear waters of the river and the beauty of the canyons made this an ideal campground.
Local citizens acquired land and enlisted the Civilian Conservation Corps to build the park. After construction was completed, the park was donated to the state. The park opened June 1, 1941, and was named for John Nance "Cactus Jack" Garner. Garner was a Uvalde native who served as vice president of the United States from 1933 to 1941.