Fishers Of Men Ranch Home
Our Ranch has something for everyone, come Relax, Enjoy, Experience, Explore, Discover, & Observe all the Wonders we have here!  Be sure and checkout our pictures we've taken on the Ranch!  We are NEW & have just OPENED for the Spring Summer Seasons For All to Enjoy!  OPENED ALL YEAR!The Owners will meet you at the gate to give you your KEY PAD Code to Enter the Ranch
Continue reading...
Our Ranch has something for everyone, come Relax, Enjoy, Experience, Explore, Discover, & Observe all the Wonders we have here! Be sure and checkout our pictures we've taken on the Ranch! We are NEW & have just OPENED for the Spring Summer Seasons For All to Enjoy! OPENED ALL YEAR!
The Owners will meet you at the gate to give you your KEY PAD Code to Enter the Ranch Home Door, and other information you may need. You'll drive up the wooded road past the pond, up to the Ranch Home located 1/2 way up the hill located in middle of property. You'll pull up to the backdoor to unload your belongings and park on the west side of cabin in designated parking area.
The Ranch Home was built in 2009 & recently has been freshly painted colors for each room to go with surroundings! Ranch Home is about 1900 sq ft. Has a Full kitchen with all you will need to cook lavish meals for just yourself, or a whole group! Pots, Pans, Dishes, Glasses, Coffee Mugs, Utensils, & Etc. for 20 people. Has seasonal platters & bowls to serve with, too! Coffee Maker, Tea Maker, Electric Can Opener & Toaster Oven. Full Sized Washer & Dryer to Wash from being in our Lake or one of the 5 local Lakes in the area! Iron & Ironing Board, Broom Dust Pan, Shop Vac, Upright Vac, Blow Dryer for Hair, Towels & Scrubbies for 20 people. Even a Cell Phone Tray in Orange Bathroom to put your phone in as NOT to end up in Toilet! (LOL) Has USB Plug-Ins in every room in the Outlets for your Phones! Blue Bathroom is a Tub/Shower Combo between Blue & Red Bedrooms, that have 2 Sets of Full Sized Bunk beds each! The Master Orange Bedroom has 2 Queen Sized Beds that Bill & Katz made the bed frames. The Orange Bathroom has a Shower. ALL Beds are Brand New Mattresses & Pillows & all are Encased in Special Zippered Allergen/Bug Containment! Extra Bedding Provided if accidents happen and all have water proof mattress pads on them! In the Dining area has a handmade Large Picnic Table that Bill & Katz made. (You will find that Bill & Katz are (JACK OF ALL TRADES PEOPLE) Large Shelving in Laundry area for items, in Orange Bathroom, too! Large Pantry for Food Items, Extra Tables for Eating or Serving & Kids table for Kitchen to easily clean up! Extra Chairs for Indoor & Outdoor seating! In hall Closet Board Games & Puzzles for the Evenings, and or Raining Days! Horseshoes for Backyard while waiting for your food to cook! There is a Large Grill for the Large Deck that has a View of the Hills beyond all the way to Shovel Mountain. There are 2 Large Tables on the Deck with chairs. While sipping on your Glass of Ice Tea either watching the Wildlife around you on the Deck, Laying on the Lounge Chair in the sun or Shade, Reading a Book, sitting on the Glider, Swinging a Toddler in the Swing on the Deck, Watching Kids Play in the sandpit below the Deck in the Fenced in Backyard, or Swinging in the Individual Swing hanging from the Tree or Reading a Book, Taking a Nap on the Porch Swing hanging from the Tree! There is a Rocking Chair inside & Out on deck, there are 2 kids Rockers & 2 kids chairs. It's all about RELAXING & ENJOYING your stay! This Ranch Home is PERFECT for Family Reunions, Church & Youth Retreats, Weddings, Bird Watchers Clubs, Hunters, Fishermen, & Large Groups! There are 38 acres to Roam around & Hike all over, follow the Donkey Trails, Wander around under the (Cave Of Trees) area up at Top of Hill by the Lake on the West side in the Cool of the Shade with the Sun Filtering through the trees, walking, sitting, observing what's around you and exploring all the neat formations of the trees in this area! Wander over behind the Lake on the East side where about 4 more Ridges go before reaching the Property Line! Look for Unusual Stunning Mushrooms that grow all over the property! Look for Animal Tracks all over especially in the wet areas along the Lake & Pond edges. We have an Amazing Abundance of Variety of Birds, Animals, Butterflies, Dragonflies, Mushrooms, & Etc. on this property. Even the Uncommon Species, (EXAMPLE) The Long-Billed Dowitcher, Blue & Green Heron, White Crane, Pelican, Red-Headed Woodpecker, Painted & Indigo Bunting, Carolina Wren, Gray Fox, Wolf, Turkey, Eagles, & List goes on! You'll need to KEEP Your Camera READY at all times because you will never know what you may see! Katz has taken TONS of pictures in the 1 1/2 years they have lived on the Ranch and all with her iPhone! We also, have noticed that We Do NOT have a Fly & Mosquito problem! It's crazy We Know! We have lots of Hummingbirds, Swallowtails, Dragonflies, Frogs, & Etc. that eat Mosquitos, and the American Beauty Bush that also, repels them. Last summer Bill made Homemade Berry Syrup from the American Beauty Bush that we also used as a Sweetener for our Ice Tea, and Homemade Grape Jam & Juice from our Wild Grapes both were very good! Bill makes the Jams, Juice, & Syrups, & Katz makes the Gourmet Cookies. Which if in season or has the time you will get a complimentary sample from them as a guest! There are SPECTACULAR Sunsets here on the Ranch, too! The Rain is Awesome to watch either (When NOT Lightening) Sitting on the Deck in Glider or watching in one of the 4 Recliners in the Living room with your feet up and or reading a book or taking a nap Listening to the Rain! You will also, watch MaMa Tree Swallowtail sitting on her nest on the underside of the Back Porch area! She raised 5 batches of babies last Spring & Summer! While sitting and talking quietly on the Deck you may see the Critters coming out for the evening to eat scraps out of the Critter Pan that you may put out for the, the Raccoons, Foxes, Opossums, Wolves, Skunks, Deer, Turkeys, Rabbits, Road Runners could all be wandering around the Cabin in the evening while your out on the Deck! The Squirrels are the Entertainers of the all the Animals and will make use of they're Acrobatic Moves to get to Food! (LOL) We watched 2 separate Families of Foxes Raise they're young last Spring & Summer! One at our home and the other at the Ranch Home. So like we have said, "HAVE YOUR CAMERA" Ready to go! Looking out in the evening across the pasture to the pond, you may see a couple of deer or a whole herd of about 20-30 Deer! The Terrain is Primitive, Rugged, & Rustic but easily Hike able and roads to take for those not wanting to get closer to nature but want to go out walking! Depending on the RAINFALL Depends the Depth of the Lake & Pond! The Lake Never goes Totally Dry because of being Spring Fed on South end but this year was a BAD Drought! The Water Table is real down! But when the Rains come and fill the Lake & Pond Up to Full Capacity The South end is 8 foot deep and the North end is 5 foot deep! Good for bringing your own floatable devices, Kayak, Canoe, Row Boat, Paddle Boat, Paddle Boards, Inflatable Devices, Rafts, Pool Toys. Because of the Drought this past year we we're able to CLEAR OUT over 300 Cedar Trees 15 Ft Tall & Multi-Trunked of North end of bottom of Lake, (Which was a GOOD Thing For Us!) We are still Clearing out around the East Side Perimeter before the Rains hits & fills up where we can't get in with our Equipment, Truck, Tractor, & Chainsaws! The previous owners had gotten elderly and neglected but we're cleaning up to be Safer, and More appealing to our Guest! We will be improving for many years with all the plans we have for this Ranch! We will be adding more Cabins that will sleep 1-6 people, put in a pavilion, Out door Shower for Lake area to wash LAKE OFF! Making a little One Street Town to have Special Events, Weddings, Retreats, Family Reunions, Parties & Etc. & Many More Ideas! Come Join Us Here On The Ranch & Relax, Experience, Explore, Discover, & Observe! We are a Family Friendly Environment & Christian Based.
Accommodation provided
Cabin
No. of sites
1 bookable site
Group sizes
Up to 24 people per site
Potable water available
Spigot, tap, hose, pump or well, bottled water ...
Fires allowed
Firewood provided, fire ring w/ grill, charcoal...
Toilet available
Flush toilet
Showers available
Hot water
Check in: After 4PM
Check out: Before 10AM
Cancellation policy: Moderate
On arrival: Meet and greet
Minimum nights: 2
Accepts bookings: 18 months out
Weeknight discount: 10% off
Beach
Cave
Forest
Lake
River, stream or creek
Swimming hole
Waterfall
Desert
Hot spring
Redwoods
Biking
Boating
Fishing
Hiking
Paddling
Wind sports
OHV
Swimming
Whitewater paddling
Wildlife watching
Horseback riding
Climbing
Snow sports
Surfing
1 Written review
This listing has no reviews yet.
If you stayed here and have some insider info for us,
let us know
!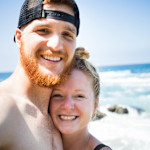 Katz and her husband are passionate dreamers, who clearly wish to share not only their home, but their 38 acres with anyone who comes to stay with them. They have so many hopes and dreams for their property, and because of that it is always changing.
You come onto the property to a dirt drive that leads you right up to your parking spot by the house. The home houses 20+, and was perfect for even our small group.
While the house was nice, we enjoyed their property even more. The campsites are lovely, there are cedar trees, oaks, and various cacti. We saw lots of wildlife, but the foxes and birds were our favorite. The lake levels fluctuate, but we were still able to enjoy sunset over the cliffs! Be sure to ask about the water, but know that the property is just minutes away from lots of lakes, rivers, and parks!
Marble falls is about 5 minutes away and full of shops, coffee, and grub! About an hour or so from downtown Austin. The house is perfect for groups, and the primitive campsites/RV sites are incredible, and have car access.