About Copper Breaks State Park
Have you ever been to a campground that boasts international 'Dark Sky' status? Experience celestial glory with minimal intrusion from artificial light at one of Copper Breaks Park's three campgrounds. If you're able to peel yourself away from the stars - which, you'll have to when the sun comes up - you can choose from backpacking, biking, boating or swimming in the Big Pond or Copper Breaks lake, or horseback riding along 3.5-miles of equestrian trail. While a great place for equestrian camping, Copper Breaks is BYOH (bring your own horse). Even if you don't have your own steed, there is plenty of wildlife to experience. At Copper Breaks you can also view a portion of the protected Texas longhorn herd, in addition to mule deer, armadillos, porcupines and more!
Campgrounds in Copper Breaks
Photos
This park doesn't have any submitted photos—just yet.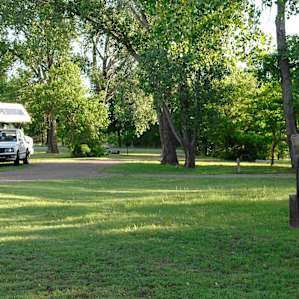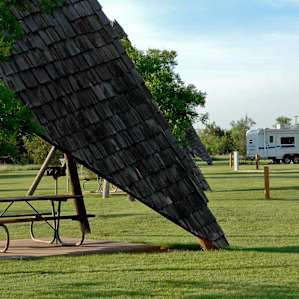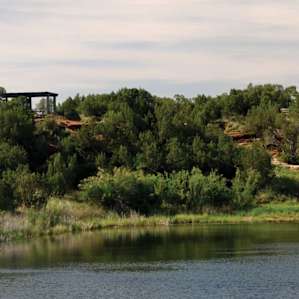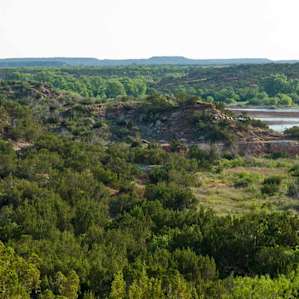 Reviews
No one? Bueller? Sharing is caring, y'all.
Drop some
Copper Breaks
knowledge on us.
History of Copper Breaks State Park
Copper Breaks State Park consists of 1,898.8 acres, 12 miles south of Quanah and nine miles north of Crowell, in Hardeman County. The park was acquired by purchase from a private owner in 1970 under the State Parks Bond Program and was opened in 1974.
Prior to the arrival of early settlers, this region was the realm of the Comanche and Kiowa tribes. It remained so until the pressures of a new civilization forced the Indians onto reservations in nearby Oklahoma.
Near the present park area, Cynthia Ann Parker was recaptured from a band of Comanche Indians and subsequently reunited with her relatives. Parker had been captured as a small child by a raiding party near Mexia and grew up among the Indians. Her son, Quanah Parker, was to become the last great war chief of the Comanche nation. After being reunited with her relatives, Cynthia Ann Parker did not adjust well to the ways of the settlers and longed for the free lifestyle of the Comanche. She died in a relatively short period.
Medicine Mounds, located 10 miles east of the park on private lands, were important ceremonial sites of Comanche Indians. The famous Pease River Battle Site, where Cynthia Ann Parker was recovered from Comanches in 1860, is located three miles east of the park.