About Caddo Lake State Park
One of the few non-oxbow natural lakes in Texas, one doesn't disappoint. Beneath Caddo Lake State Park's soaring, silvery cypress trees you'll find alligators, turtles, beavers, and over 70 different kinds of fish (so don't forget your fishing gear). The best way to explore the park's network of swampy bayous and sloughs is by kayak; rent one year-round from park concessions. Or explore the surrounding forests of oak and hickory on one of the park's nature trails; look up to spot woodpeckers boring through bark or bats snatching dinner before twilight falls. If you came to Caddo Lake to rough it, set up a spot at one of the park's four campgrounds. History buffs may want to rent one of the park's ten log cabins, which were built by the Civilian Conservation Corps in the 1930s. Just watch out for
bigfoot
— local legend has it he likes to lurk around the lake. Or maybe that's just one of Caddo's cypresses casting shadows.
Campgrounds in Caddo Lake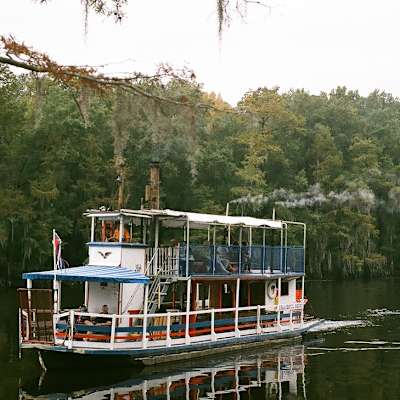 100% Recommend (5 Responses)
The eight campsites at Woodpecker Hollow provide full water, electricity, and sewer hookups for RVs, and this campground is closest to the bathroom...
Texas: Lots of space to explore the surrounding woods and swampy marshes around the campgrounds. One of the main attractions at Caddo...
16 Saves
8 Reviews
No one? Bueller? Sharing is caring, y'all.
Drop some
Caddo Lake
knowledge on us.
Lots of space to explore the surrounding woods and swampy marshes around the campgrounds. One of the main attractions at Caddo Lake is exploring the lake by canoe. There is easy access to canoe rentals near the campground and you can even bring your own Stand Up Paddle board if that's your preferred method for exploring the lake! There is a lot of rich history in this part of Texas and you can take a tour of Caddo Lake by way of the last known wood-burning, steam powered, stern paddle-wheel touring vessel in the world; The Graceful Ghost.
Helpful 3
Helpful 3
Remove vote :(
Set on the TX/LA border it is a very unique place to explore! There are canoe rentals that include overnight rentals if you choose which allows you to keep your canoe right at your campsite from the water! The best campsites with water access are 63, 64 & 65!
Helpful 3
Helpful 3
Remove vote :(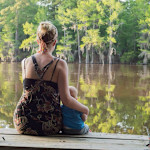 We loved this park! It was so fun to walk around and check our the different views the park has to offer. We took the paddle-wheel steamboat tour out of Karnack and later explored Jefferson. It was a wonderful trip and we've been aching to go back!
Helpful 0
Helpful 0
Remove vote :(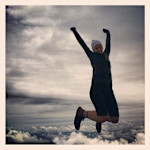 If you're longing for the smell of pine needles and a cacophony of birds, Caddo Lake is your spot. We camped at Mill Pond, which allows tents only, and comes highly recommended. Rent a canoe and some poles and go fishing early among the bald cypress, and float into a seemingly prehistoric world (watch for gators). Caddo Lake is a birders paradise. We hiked every trail on the map, and enjoyed a solitary picnic at the CCC pavilion.
We get high on the lake then we float down the river
Get off on the backroads get lost in the woods
Very deep in the heart of Uncertain Texas
I tried hard to leave there but never did good
-Guy Clark
Helpful 0
Helpful 0
Remove vote :(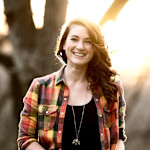 Absolutely love this state park. One of the last natural lakes, it has gorgeous cypress trees that are best experienced during the fall. There are canoe rentals at the park headquarters and definitely worth the trip around the water. There are also some beautiful nature walks that are very unique in Texas! Definitely can't wait to go back.
Helpful 0
Helpful 0
Remove vote :(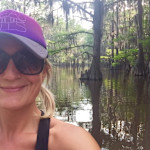 Just returned from our camping trip to Caddo. I opt for one of the screened in shelters, just in case some spring TX weather turned wet on us... and I'm so glad I did! Shelters are great, stayed totally dry during a wicked T-storm. Rented a canoe for 48 hrs from the park, but had limited use because of a wind advisory on the lake (whomp). Wandered the Nature trail instead, good stuff and an easy hike. Grab a Jr. Ranger backpack from the HQ for added entertainment. hint: limited shopping, so make sure you bring EVERYTHING, including dry fire wood. Spacious camping spots, swing sets for kiddos, little cell service by the lake. Great place to unplug, will be back to gain more paddle miles for sure!
Helpful 0
Helpful 0
Remove vote :(
This is my favorite spot to camp in Texas! Beautiful, big trees provide lots of shade. We've even been on the Fourth of July and had a great time. It wasn't too hot at all. Their fireworks display is one of the best around. The campground is so laid back and relaxing. We always get a canoe when we go and have a picnic on the water. I've been several times and can't wait to go back!
Helpful 0
Helpful 0
Remove vote :(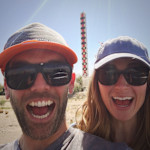 History of Caddo Lake State Park
This lake was the only natural lake in Texas until it was artificially dammed in the early 1900s when oil was found and for flood control in 1914. A new dam replaced the old one in 1971. Caddo Indian legend attributes the formation of the lake to a giant flood. Scientists believe the lake formed when floodwater, blocked by massive log jams on the Red River, backed up into the Cypress Bayou watershed, forming the lake.
In the late 18th or early 19th century, Caddo Indians settled on this rich land, where according to tribal legend, "water thrown up into the drift along the shore by a wind" formed Tso'to (Sodo) Lake. Legends tell of the formation of the lake and Sha'childi'ni (Timber Hill), the first and last known Caddo village in this area. People have lived in this area for at least 12,000 years. For centuries, they hunted and gathered among the wetlands, forests and broad floodplains. Then they began to settle in permanent villages. The Caddo hunted wild game with bows and arrows, fished, and farmed corn, beans and squash. They built ceremonial centers and maintained far-reaching trade routes.
The park's original improvements were made by the Civilian Conservation Corps. They were begun by Company 889 in June to November of 1933 and completed by Company 857 between October 1934 and March 1937. The U.S. Army had 15 barracks and an Army mess hall that were converted into the nine log cabins and group recreation hall that we use today. There is also a CCC pavilion and remnants of original picnic sites and a latrine along the trails.