About Big Thicket National Preserve
Simplicity. Such a beautiful concept wouldn't you agree? Though it may not razzle and it may not dazzle, the unassuming nature of this densely-forested 206,305-acre preserve in southeastern Texas is exactly what makes it so beautiful. No high peaks, low valleys, vast lakes; what you get is what you see. At least on the surface. Hidden amongst the quiet character of the landscape is an impressive biodiversity that has been described as "the biological crossroads of North America." Over 1,000 species of plants, 300 species of birds, 85 types of trees and as many as 50 reptile varieties have allowed this preserve to be designated as an official UNESCO Biosphere Reserve. Be on the lookout for lots of crafty critters as you enjoy outdoor activities such as hiking, camping, biking, horseback riding, canoeing, fishing and more. Are you a fan of unsolved mysteries? Not afraid of a few goosebumps? Visit the infamous Bragg Road and try to uncover the spooky story behind the mysterious light that filters through the swampy mists at twilight.
Campgrounds in Big Thicket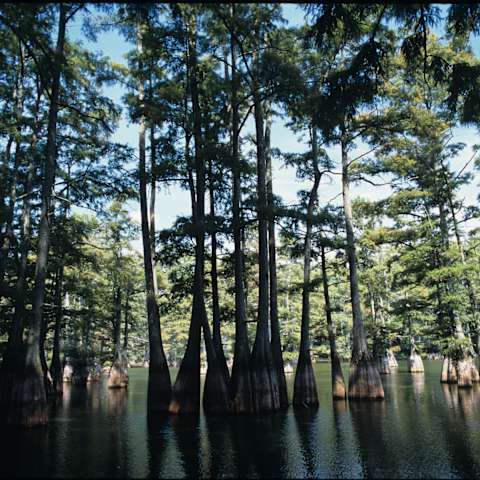 Mandy: Correction on the description: Having no developed campgrounds does not mean you should take that as...
Photos
This park doesn't have any submitted photos—just yet.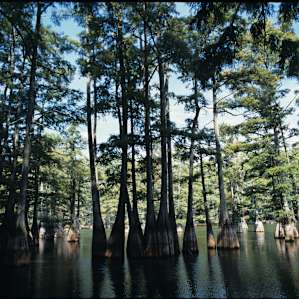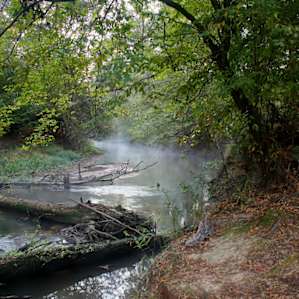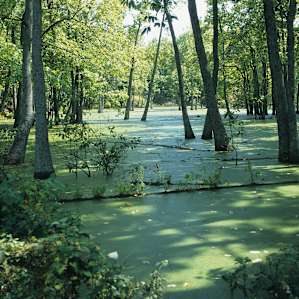 2 Reviews
No one? Bueller? Sharing is caring, y'all.
Drop some
Big Thicket
knowledge on us.
Correction on the description: Having no developed campgrounds does not mean you should take that as an infinite number of camping options. "Anywhere you drop your pack" isn't the best advice to give for a National Preserve. I suggest visiting NPS.gov and reading the camping regulations or visit the rangers at the visitor's center if you're dropping by. There ARE rules.
I have canoed down Village Creek & camped in the Big Sandy Creek Unit. It's a great stretch of water w/some decent obstacles along the way. The sugar white sandbars are plentiful & are perfect for stopping for breaks & are acceptable camping spots. BUG SPRAY is a must. Campfires are allowed unless there is a burn ban. It's a great place to get away from everything!
Remove vote :(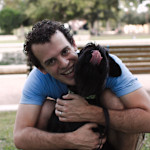 Correction on the description: Fires are allowed and you can gather firewood to make them. Pets are allowed as well.
Many great places to hammock or set up a tent.
Remove vote :(
History of Big Thicket National Preserve
Some 40 years after the Biological Survey, the U.S. Congress passed legislation that created Big Thicket National Preserve. The legislation was signed by President Gerald Ford in October 1974, establishing the first national preserve in the National Park System. In 1993, legislation was passed to expand the Preserve to incorporate creek corridors and additional land areas. Today, the National Park Service manages over 105,684 acres of public lands, more or less, in what was the original Big Thicket surveyed by Parks and Cory.
Further recognition of Big Thicket's unique biological diversity came from the United Nations UNESCO Man and the Biosphere program. In 1981 Big Thicket National Preserve was added to the list of International Biosphere Reserves. The United States Man and the Biosphere (USMAB) program, a voluntary program, requires no special programs, management techniques, obligations, or changes in ownership. Program support comes through the U.S. Department of State. There are 47 USMAB sites in the United States. The Man and the Biosphere program is beneficial because it provides a wider reach of scientific knowledge made available through the international scientific community.
On July 26, 2001, the American Bird Conservancy designated Big Thicket National Preserve a Globally Important Bird Area (IBA). We join many other IBAs throughout the world in our joint efforts to conserve wild birds and their habitats.