About Big Bend National Park
If all of Texas's parks were royalty, then Big Bend would be the exquisite crown jewel. The crème de la crème of Lone Star State parks, Big Bend is known for its size (801,163 acres), it's vast diversity in elevation (as high as 7,832 feet in the Chisos Mountains and as low as 1,800 feet in the Rio Grande river valley), its assorted biology (1,200 species of plants, 450 birds, 75 mammals and 56 reptiles), it's important paleontology and archeology (artifacts as old as 9,000 years old!) and over 1,000 miles of international boundary shared with Mexico along the Rio Grande (Río Bravo in Spanish). All this and Big Bend is still considered one of the most underrated, most remote and least visited parks in the lower 48 - lucky for you! Big Bend is particularly exciting for hikers and backpackers, who can choose between Chimneys Trail, Marufo Vega Trail, Outer Mountain Loop or any number of the endless other options. Oh and did we almost forget to mention that this is one of the best places in the United States for stargazing? Come check out the majesty of this special park for yourself!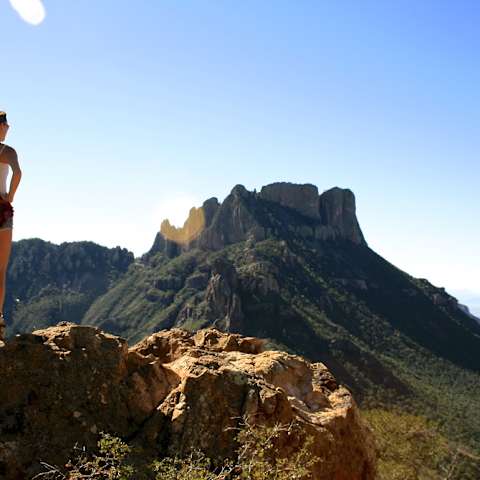 Sarah: Chisos Basin is the most sought after campground in Big Bend..so book it early (only so many...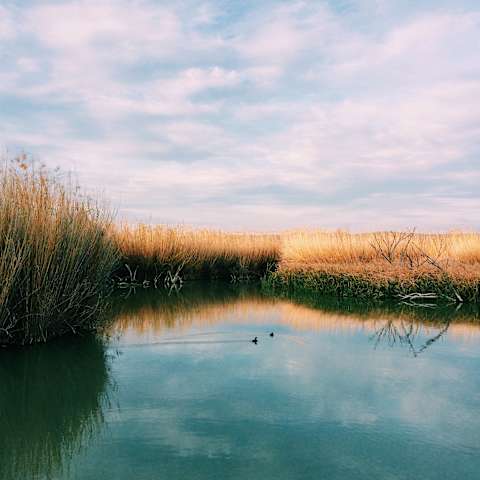 Andrew: Rio Grande Village is an interesting close quarters mix of tent camping and RV sites. The Tent camping...
James: They water the campground by flooding the area. We did not see a schedule, just a sign that said...
History of Big Bend National Park
While Big Bend is famous for its natural resources and recreational opportunities, the park is also rich in cultural history. Native peoples lived in and/or passed through this area for thousands of years. Their presence is evidenced by pictographs and archeological sites. In more recent history (the last 500 years) Texas has been claimed by six different nations!
The Big Bend has been a home to people for many centuries, but knowledge of the Rio Grande among non-Indians dates back less than 150 years. Spanish people crossed the Rio Grande in the 16th and 17th centuries searching for gold, silver, and fertile land. Comanche Indians crossed the river in the 19th century, traveling to and from Mexico with their raiding parties.
Mexican settlers began farming on both banks of the river's floodplain around 1900. Anglo-Americans joined in the farming after 1920, when boundary unrest ended. Cotton and food crops were grown around Castolon and what is now Rio Grande Village, even after the park was established.
Today, you can drive along portions of the Comanche Trail, the same route Comanche warriors once traveled on raids into Mexico, or you can visit the La Harmonia Store at Castolon where locals (and visitors) have shopped for eighty years.
From archeological sites dating back nearly 10,000 years, to ranches and mining operations from the Twentieth Century, Big Bend can be a great place to "discover" history.