About Bentsen-Rio Grande Valley State Park
Three Five Eight. That's right, 358, that's how many different bird species have been documented at Bentsen-Rio Grande Valley State Park, which conveniently serves as the headquarters of the World Birding Center network. In addition to birds, some 250 species of butterfly have been spotted within the park's boundaries, hence the National Butterfly Center is also located just next door. Winged creatures aside, this 764-acre park along Texas's southern border also boasts hiking and biking trails, along with a tram service that allows visitors to explore the park's beautiful scenery.
Campgrounds in Bentsen-Rio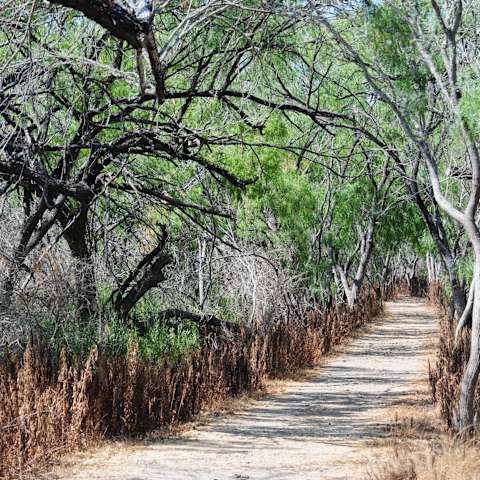 A little exercise will be required to reach these primitive campgrounds located about ¾ of a mile from...
Photos
This park doesn't have any submitted photos—just yet.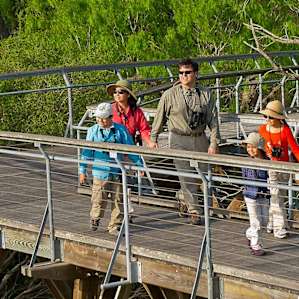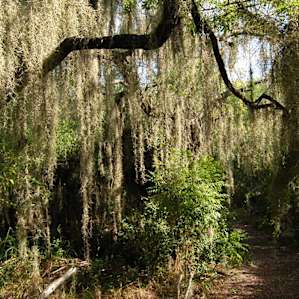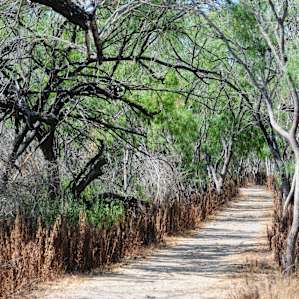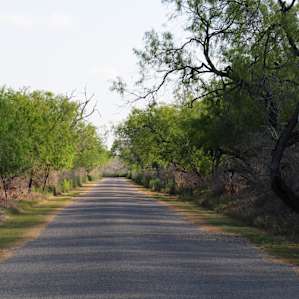 Reviews
No one? Bueller? Sharing is caring, y'all.
Drop some
Bentsen-Rio
knowledge on us.
History of Bentsen-Rio Grande Valley State Park
Bentsen – Rio Grande Valley State Park is located a few miles southwest of Mission, TX. The area along the Rio Grande River is rich with history as it was first settled by Spaniards in the 1740s. During the Spanish settlement, large tracts of land, called Porciones, were granted to certain individuals in 1767. The area where Bentsen State Park is located was once part of Porcion 50 granted to Jose Antonio Zamora.
Over time, land grants were divided and small towns eventually formed along the Rio Grande River. A small settlement known as Las Nuevas was abandoned in the late 1930s when the Bentsen family purchased over 3,000 acres of what used to be Porcion 50. The Bentsens developed over 2,000 acres north of the area where the park is today. The Bentsen family preserved the area that is now Bentsen State Park because of its beautiful ebony trees.
The Bentsens eventually signed over 586.9 acres of Porcion 50 to the Texas Parks Board for $1 in 1944. The contract stipulated that the land be used "solely for Public Park Purposes and shall be maintained, operated, known and designated as Bentsen Rio Grande Valley State Park." The park did not open immediately. It wasn't until 1962, that the park was opened as a state park.
Since its opening, Bentsen has been known for the wide variety of birds and insects it attracts. Wildlife watchers from around the country flock to Bentsen every year to see some of the tropical birds, butterflies and dragonflies that inhabit the Rio Grande Valley.