About Balmorhea State Park
Nautical adventures galore await you at the 46-acre Balmorhea State Park in west Texas. Despite its modest size, 1.75 of these acres are allocated to the world's largest spring fed (and chlorinated) swimming pool, which seeks to make up for the humble size of the park and prove that most things truly are bigger in Texas. In this pool patrons may enjoy a variety of activities including swimming, scuba diving and skin or free diving. The park is also home to restored cienegas or desert wetlands, which, once you get past the oxymoron, are actually pretty fascinating. Among these swampy marshes, you will see birds, endangered fish and other types of wildlife. With an outdoor sports lawn, picnic area and group hall, the park is ideal for your next family gathering.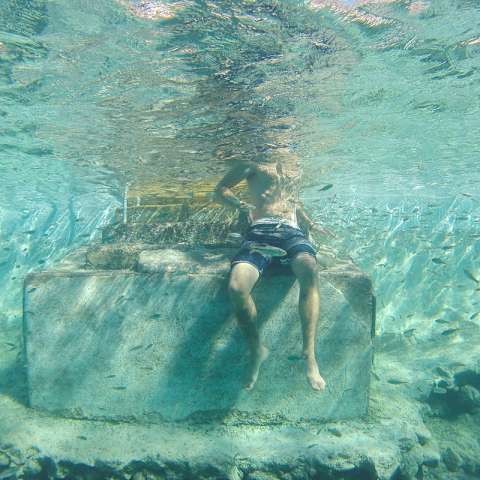 Texas: If you happen to find yourself traveling along I-10, this desert oasis is definitely worth the stop! ...
History of Balmorhea State Park
Company 1856 of the Civilian Conservation Corps built the pool between 1936 and 1941. It was constructed as part of FDR's New Deal during the Great Depression as a way to open up jobs for people needing work. The Civilian Conservation Corps also built San Solomon Springs Courts, which rents rooms available for overnight stays. Camping and recreational vehicle sites are also available.
The Balmorhea State Park Cienega Project recreated a desert wetland in the park. The cienega now serves as a habitat for endangered fish such as the Comanche Springs pupfish and Pecos gambusia as well as other aquatic life, birds and other animals.