About Atlanta State Park
Tucked away in Texas's northeastern corner, Atlanta State Park is nearly an hours drive or less from not one, not two, but THREE state borders! - Oklahoma, Arkansas and Louisiana in case you were wondering. Right on the shores of Wright Patman Lake, lined with hardwoods and pines, this park lights up the color wheel with vibrant fall hues and fresh spring tones. This 20,300 acre reservoir is known for water sports and soil-bound sports alike as park patrons enjoy boating, fishing and jet-skiing along with hiking, biking, birding, picnicking and geocaching. The park rents out canoes and has fishing equipment, basketballs, horseshoes and volleyballs which can be borrowed as long as you promise to donate a small percentage of your retirement plan. Just kidding. That would be ridiculous. They only require the deed to your house (still joking? We would never… but you might have to stop by and make sure!).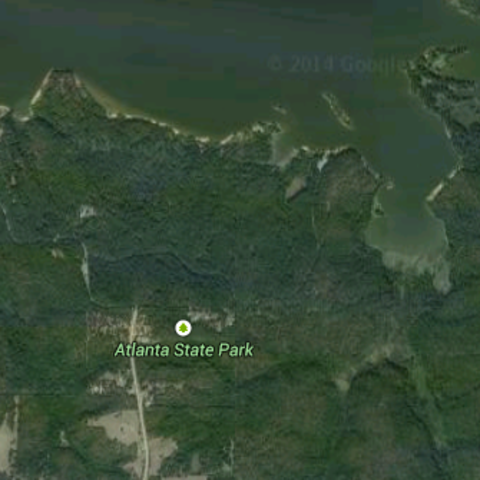 The only campground at Atlanta State Park not located on the lake (sad face), you'll still be able to...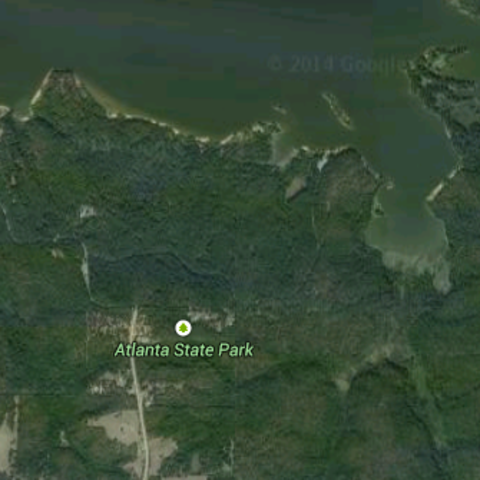 A 16-site campground just next to the shores of Lake Wright Patman, you'll want to bring both your...
Ted: Pretty spot. The lake was beautiful but not great for swimming. 10 yards from shore it was still very...
1 Review
No one? Bueller? Sharing is caring, y'all.
Drop some
Atlanta
knowledge on us.
Pretty spot. The lake was beautiful but not great for swimming. 10 yards from shore it was still very mucky and very shallow. Took a nice bike ride through the park. It was quite hilly but worth the effort in views.
Remove vote :(
History of Atlanta State Park
Atlanta State Park sits on 1,475 acres along the southern shores of Wright Patman Lake in Cass County. The lake is in northeast Texas, southwest of Texarkana.
The U.S. Army Corps of Engineers oversaw the impoundment of the Sulphur River to create the lake. Construction of the lake's dam began in 1948 and finished in 1953. The lake covers 20,300 acres with an average depth of 7.6 feet. It has 170 miles of shoreline.
The lake was originally known as Lake Texarkana. It was renamed in the 1970s to honor Wright Patman, a longtime congressman from East Texas.
Texas entered into a lease with the Department of the Army in 1954 to establish a public park on the lake's shore.