About Arkansas Bend Park
Arkansas Bend Park is located on a meandering arc of the Colorado River known as Lake Travis. How can something be a river and a lake, you ask? What do we look like: geologists or adventure gurus, we answer? This section of the Colorado is very calm, so we'd guess that has something to do with it. It's also a great spot for fishing and swimming including some cliff diving if you know where to find it. Just be very careful where you jump because most of the shoreline is quite rocky, making for an unpleasant landing to say the least. Arkansas Bend is great if you stay on land, too, with hiking, mountain biking, camping, and some great shaded spots for picnicking. Po-tay-toe, po-tah-toe; to-may-toe, to-mah-toe; river, lake—it's all the same here and it's all delicious, er, we mean beautiful and relaxing.
Campgrounds in Arkansas Bend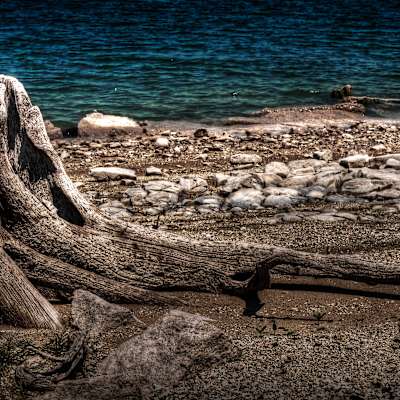 Arkansas Bend's campground is located on a bluff that overlooks Lake Travis, so many campers will have a great sunrise view over the water. We...
10 Saves
2 Reviews
No one? Bueller? Sharing is caring, y'all.
Drop some
Arkansas Bend
knowledge on us.
History of Arkansas Bend Park
One of the most isolated and untouched parks in Travis County, this peaceful 323-acre park lies on the north shore of Lake Travis near the community of Lago Vista and combines many of the best qualities of other Lake Travis parks. The parks' two miles of shoreline offer opportunities for hiking, fishing, camping, picnicking and lake access via an excellent boat ramp. Several inviting, shaded picnic and camping areas are situated along a bluff above a gently sloping, rocky waterfront. Boaters on Lake Travis and other lakes are required to drain their boats after use to help prevent the spread of zebra mussels. Arkansas Bend Park is operated by Travis County Parks.