About Abilene State Park
Break out the sunscreen and don't forget your sunbrella at Abilene State Park, located right in the heart of Texas. This 530-acre plot is deeply entwined amongst a tangle of red oak, elm, pecan and cottonwood trees, which provide shade and shelter from the sweltering summer heat. You'll be able to check out fishing equipment on loan just as you would library books as part of the Tackle Loaner Program. Other main attractions include the horseshoe pit, volleyball pit, basketball hoop and a large open field for group games and activities. Aside from fishing, other water sports offered are boating and swimming but are subject to closures during times of drought. Interested in spending the night? Along with tent camping, water and electricity hookups are available for RV's and yurts and a lake cabin are also available for rental.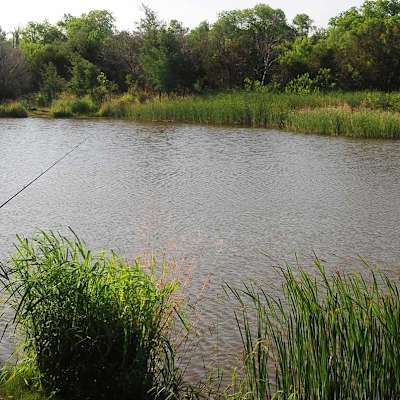 This 13-site plot also includes six additional sites in the Oak Grove Area. It has a restroom/shower facility nearby as well as picnic tables and...
1 Save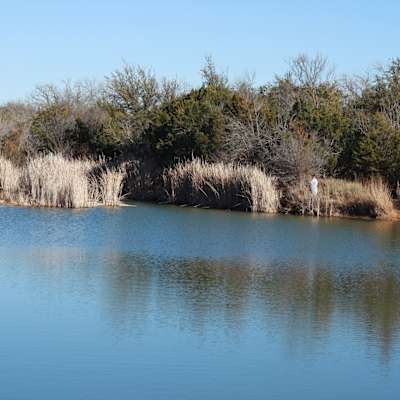 Tied for the least expensive campground in the park, along with Cedar Grove at $12 a night, this 35 site open-spaced communal area is primarily...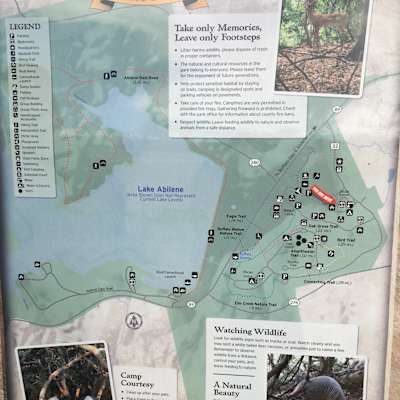 The northernmost campground in the park, Cedar Grove is the closest on the way to the Callahan Divide in Buffalo Gap, Texas where *cue guitar*...
2 Reviews
No one? Bueller? Sharing is caring, y'all.
Drop some
Abilene
knowledge on us.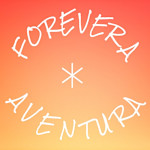 THERE IS NO WATER HERE!! Unless you really want to go camping, this place is not so good. There really is nothing here. Its better than nothing, but pretty bad
Helpful 1
Helpful 1
Remove vote :(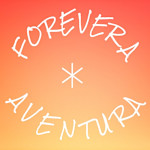 History of Abilene State Park
Abilene State Park, southwest of Abilene, in Taylor County, is among a low range of hills called the Callahan Divide in the extreme western portion of North Central Texas. Acquired in 1933 by deed from the city of Abilene, Abilene State Park was opened and dedicated on May 10, 1934. The park's total acreage is 529.4.
Original park construction was completed by the Civilian Conservation Corps in the early 1930s. Comanches frequented what is now the park, camping in the groves of native pecan trees, like the present park's picnic area.