About Willamette National Forest
The Willamette National Forest runs 110 miles along the Cascade Range in western Oregon. The landscape includes a stunning variety of towering mountains with volcanic peaks, densely forested slopes, and narrow ravines. Winding through the Forest are not one, but two Congress-designated "Wild and Scenic Rivers." Willamette is also known for its cascading waterfalls and has more than 375 lakes. The forest is home to big game like black bear, Roosevelt elk, and cougar. And be on the lookout out for northern bald eagle and wolverine! Both species are rare, but can be spotted in the National Forest.
Campgrounds in Willamette
5 Reviews
No one? Bueller? Sharing is caring, y'all.
Drop some
Willamette
knowledge on us.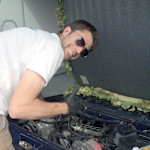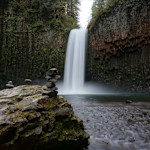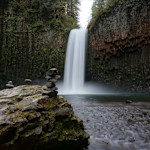 We visited on a Monday night in early April which turned out to be the right recipe for a deserted campground. Not only was it free but it was just us and a few day-time fishermen.
Our campsite came equipped with a peninsula that extended out into the lake and was perfect for both kids and fishermen. The campsite itself is located back in the trees on an old concrete pad. It's also a great spot for large gatherings (spots for 5+ rvs) but would make for open and exposed quarters with strangers if the campsite is full.
Expect moderate noise from traffic on the nearby highway, especially for the sites on the east side of the campground. The tent-only walk-in sites also looked nice.
Helpful 0
Helpful 0
Remove vote :(
History of Willamette National Forest
The Willamette National Forest is named after the Willamette River, which begins on the Forest. (The "Wallamt" was the Indian name for a place on the river near present day Oregon City.) The Willamette National Forest was established originally as part of the Cascade Range Forest Reserve designated by President Grover Cleveland in 1893, and was administratively organized in its current form as a National Forest in 1933. It has been managed by the Forest Service within the U.S. Department of Agriculture since 1905.