About Wallowa Lake State Park
What's not to love about Wallowa Lake? What's not to adore when you're surrounded by 9,000 foot snow capped mountains and the clear shine of a dolphin blue lake? How can you get bored when you could ride a horse, cast a line, power a boat, paddle a kayak, careen a go-cart or explore the deepest gorge in North America (gateway to Hell's Canyon)? Wallow provides endless activity and the profound awe of stunning wilderness all in one Oregon getaway. Camp here and amidst a truly surreal Swiss Alps-esque backdrop that will paint the peaks salmon pink in the morning and stain the lake indigo at dusk.
Campgrounds in Wallowa Lake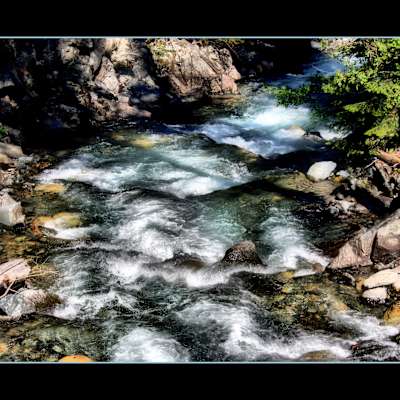 The mountain-lake grandeur at Wallow make it a popular landing pad for campers, (waking up to snow dusted mountain tops reflected in crystal clear...
4 Saves
1 Review
No one? Bueller? Sharing is caring, y'all.
Drop some
Wallowa Lake
knowledge on us.
History of Wallowa Lake State Park
Wallowa Lake State Park was created to provide public access to the lake and the pleasant forested area at the inlet of the Wallowa River. The original 165 acres along the Wallowa Lake shore was acquired between 1941 and 1954.
Trees present are cottonwood, ponderosa pine, Douglas fir, with some western larch and grand fir. It is extensively developed for both day use and overnight camping. The park is popular with anglers, hikers, swimmers and boaters.
Wallowa Lake is a glacial lake at the base of the heavily glaciated Wallowa Mountains. This range is in the Wallowa-Whitman National Forest and includes the renowned Eagle Cap Wilderness. Wallowa Lake State Park is a base from which visitors can explore the mountain country and the approaches to the Hells Canyon National Recreation Area on the Snake River.