About Valley of the Rogue State Park
You've arrived near the Southern edge of Oregon, where you are bordered by the robustly fertile Siskiyou and Klamath National Forests and humbled by the ferocious Rogue River--welcome to Valley of the Rogue State Park. Go blackberry picking on the River Edge Trail, cycle the Rogue River Greenway, raft white water rapids, or go for a swim before embarking on a backpacking adventure along the Rogue-Umpqua Divide Trail. Visit the historic town of Jacksonville and paint images of the gold rush in your mind, cast your line like Zane Grey, wake up to a pink sky trimmed by canyon ridges. Valley of the Rogue State Park strikes the perfect balance between nature, culture and history that Southern Oregon is known for.
Campgrounds in Valley of the Rogue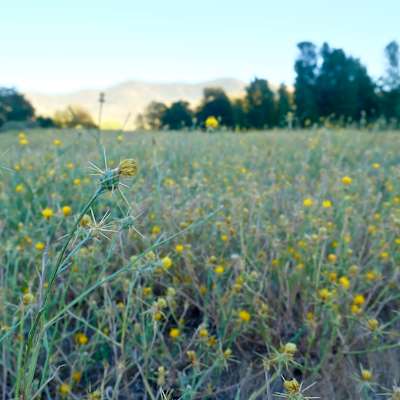 With some loops open year-round, Valley of the Rogue gives campers an all-seasons opportunity to retreat into a sanctuary of green surrounded by...
6 Saves
History of Valley of the Rogue State Park
The hills and streams surrounding the Rogue River Valley were once a rich gold mining region. The state park lies along the route of the Applegate Trail and the 1857 Oregon gold rush. An interpretive kiosk with information on this time period is located in the rest area near the river.
Local museums, historic buildings and reconstructed "frontier" towns also tell the story of the mining era. One of the museums is in Jacksonville, a former gold mining boom town just west of Medford.
The abandoned gold-mining town of Golden, three miles west of Wolf Creek Inn, is now state park property. A church with an adjacent cemetery, an original homestead and a building once used as a post office and general store are among the structures still standing on what is now Golden Townsite State Heritage Site.
The park was acquired by purchase from private owners between 1959 and 1969.