About Umpqua Lighthouse State Park
Beside an awe-inspiring lighthouse, encircling a freshwater lake, on the other side of undulating sand dunes and a hop, skip and a jump from Winchester Bay, is your destination--Umpqua Lighthouse State Park. Sample a variety of recreational riches here, from beach combing to lake frolicking, from hiking to elk viewing, from crabbing to whale watching. Umpqua not only features one of the most unique lighthouses on the Oregon coast (the only one with a red and white lens) but it's nestled beside a magical stretch of the Pacific, where rugged views, inviting towns, stunning wildlife and hidden pockets of solitude co-conspire to create a perfect getaway. If you're into exploring Oregon's alternate routes, make Umpqua Lighthouse State Park the crowning destination point at the end of the Umpqua River Scenic Byway and follow an old highway beside the river to its source in the sea.
Campgrounds in Umpqua Lighthouse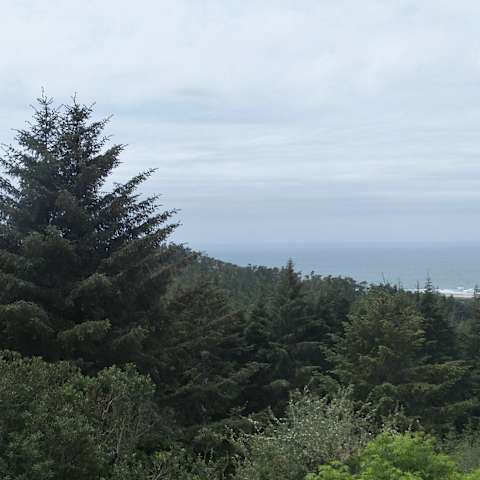 Less than a mile from Salmon harbor and Winchester Bay is Umpqua Lighthouse campground--a simple,...
Photos
This park doesn't have any submitted photos—just yet.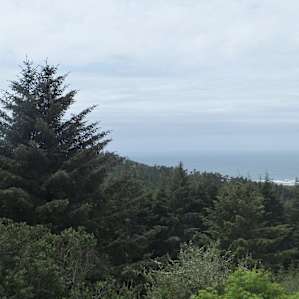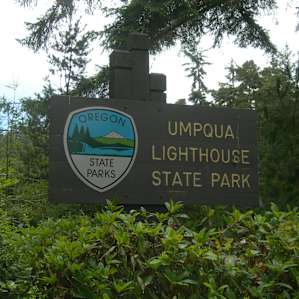 Reviews
No one? Bueller? Sharing is caring, y'all.
Drop some
Umpqua Lighthouse
knowledge on us.
History of Umpqua Lighthouse State Park
Lands for this park were acquired between 1930 and 1951. Much of the original park was given to the state by Douglas County. Additional lands were purchased from the U. S. Government and private owners. In 1951, Menasha Wooden Ware Company donated just over one hundred acres. In 1968, a small surplus was returned to Douglas County. With the creation of the Oregon Dunes National Recreation Area (ODNRA) on the surrounding Siuslaw National Forest in 1972, an exchange of land was made with the U. S. Forest Service. The state of Oregon deeded 2,265 acres to the ODNRA in exchange for 1,006.48 acres of potential park land in Deschutes, Klamath and Lane counties. This exchange was completed in 1981. In its original conception, Umpqua Lighthouse Park was acquired to preserve the forested basin of Lake Marie plus a large ocean frontage with adjoining sand dunes. The park extended to the Oregon Coast Highway and bordered Clear Lake, the Reedsport water source, on its westerly side. Trees in the park included large Sitka spruce, western hemlock and shore pine as well as large specimens of rhododendron. The present Umpqua River Lighthouse was built in 1894 to signal the entrance to the Umpqua River. It replaced an earlier aid to navigation and remains a feature of the adjoining U. S. Coast Guard lighthouse base. Development of facilities in the state park began with trails and a picnic area at Lake Marie constructed by the Civilian Conservation Corps in the 1930s. In the late 1950s, an overnight camping area was added.