About Ukiah-Dale Forest State Scenic Corridor
The Ukiah-Dale Forest Scenic Corridor shadows the radiant currents of the John Day River and Camas Creek, taking you through a maze of Douglas fir and Western larch towards ideal fishing, wandering, picnicking and kayaking, not to mention the potent feeling of strength that hovers around stately old-growth pines. In autumn, Western larch turns to gold. In spring, wildflowers knit the green with indigo and orange. In winter, snow makes the water shine like diamonds and in the summer it's velvety warm and verdant. Trout, steelhead and salmon will tempt anglers, the nearby national forest will draw hikers, and the Bridge Creek Elk Wildlife Area will attract big game hunters.
Campgrounds in Ukiah-Dale Forest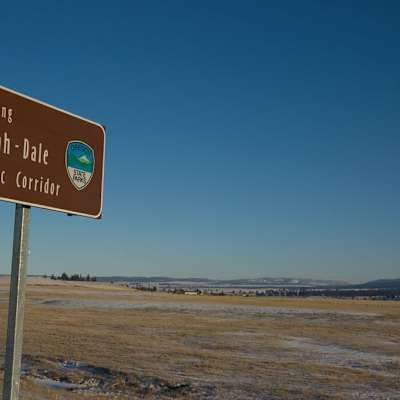 The fusion of Camas Creek with 14 miles of Ponderosa, Douglas Fir and Western Larch makes camping at Ukiah-Dale a fragrant lullabye of humming...
1 Review
No one? Bueller? Sharing is caring, y'all.
Drop some
Ukiah-Dale Forest
knowledge on us.
History of Ukiah-Dale Forest State Scenic Corridor
Land for this wayside was acquired between 1944 and 1947 by purchase from private owners and Umatilla County. In 1956, eight acres were sold to the Pilot Rock Lumber Company. This land was previously under lease for a headquarters logging camp, located near the south end of the wayside. A number of the tracts were purchased with grazing rights. The U. S. Government has reserved the mineral rights in portions of the park. The, now 3,032 acres, was acquired to protect the forest stand along the highway, which over the years has been widened for safety purposes.