About Succor Creek State Natural Area
Where an isolated rocky canyon eclipses geologic treasures beneath burnt brown sugar earth is where Succor Creek stakes its name. Come here to investigate the stories of rocks (some limited souvenir collecting is permitted!). Come here to camp in primitive seclusion. Come here to relish the nearby Owyhee Reservoir's alligator green lake and chromatically vibrant volcanic designs. Come here to cherish the wealth of wildlife. Golden eagles claim the skies, coyotes and rabbits dance in the brush, pronghorn antelopes, mule deer and wild horses make it all seem mythical and rattlesnakes mind their own business in rocky nooks, hoping you'll do the same. Hike past conical rock towers, intricate spires and tremendous gasp producing panoramas and when you're done hop in the car to drive a 52 mile backcountry eastern oregon byway. No potable water is available at Succor Creek, so come prepared with hydrating sustenance and savor every second of wild abandon.
Campgrounds in Succor Creek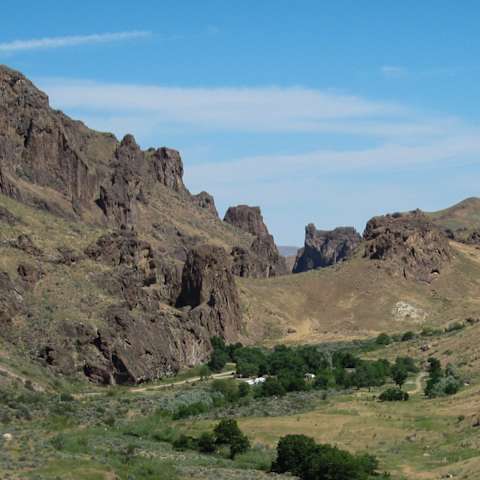 8 primitive campsites and a vault toilet can be found on the other end of a 15 mile gravel road that...
Photos
This park doesn't have any submitted photos—just yet.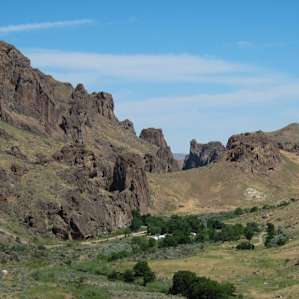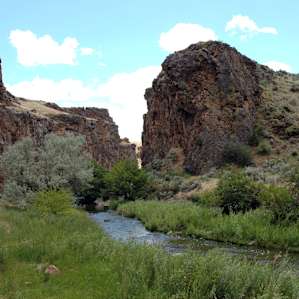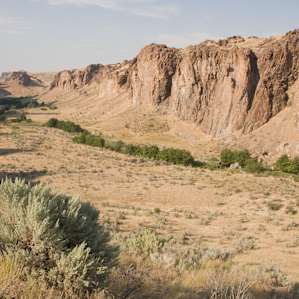 1 Review
No one? Bueller? Sharing is caring, y'all.
Drop some
Succor Creek
knowledge on us.
My husband and I camped there by the creek in 1966. There wasn't andy camp ground then. We made our own camp fire ring with rocks found there. there was a tunnel across the creek. A big rock near our tent. A couple and their son camped on the other side of the rock. they were form New York. We were from Portland, Or. Our youngest child was 4, our son was 8, and two more girls 10 and 12. We had a wonderful time there. found geodes and thunder eggs up a road . Went back again about 19 or 20 years later and it hadn't changed. Thanks so much for posting these pictures and video's.
Remove vote :(
History of Succor Creek State Natural Area
Succor Creek's 2,202 acres of land was obtained between 1966 and 1969 by a grant from the US Government (Bureau of Land Management), and by purchase and litigation with private owners. The name Succor Creek is said to refer to early travelers in the Snake River Basin who, having been saved by the creek's fresh water, applied the name as a corruption of the Spanish word socorro, meaning help or aid.