About Saddle Mountain State Natural Area
Driving along the narrow, potholed 7 miles that lead you from Hwy 26 toward Saddle Mountain, you may think, I hope this is worth it. And then you arrive. This simple, rustic spot, tucked off the Oregon coastal highway, makes you remember that good things often wait behind veils of subtly. Saddle Mountain is most certainly a good thing. Being near the incredible design of this piece of land and the diverse fertility of her red alder, cedar and douglas fir filled woods, is a way to experience the thunderous well-being of time returned to nature. The activities here are simple--camp, walk and hike. Crest a summit that will drop your jaw and show you mountain, river, ocean madness from the sheerness of a rocky, emerald slope. Watch dusk transform the mountain into a silhouette and listen to the rustle of wings, hoots, crickets, and breezes bent around evening lullabies. After an expedition at Saddle Mountain, your heart rate calms, your blood sings and your breath deepens. Cap off your adventure by hopping from Hwy 26 onto Hwy 101 to indulge any river swimming, ocean frolicking cravings that were intensified by Saddle's wondrous mountaintop view.
Campgrounds in Saddle Mountain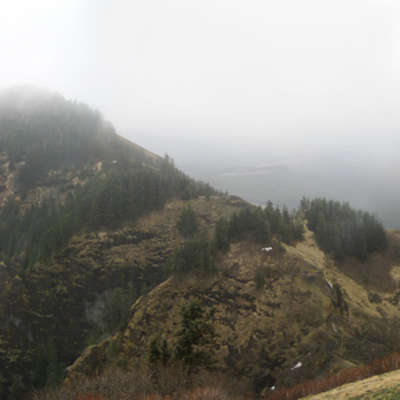 Saddle Mountain campground is considered primitive, with only 10 non-reservable campsites available. This minimalist setup has its...
Peter: Small and out of the way - makes for a great overnight stop on your way to the coast, or just a secluded weekend trip to hike...
12 Saves
1 Review
No one? Bueller? Sharing is caring, y'all.
Drop some
Saddle Mountain
knowledge on us.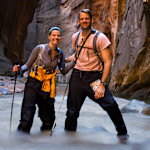 Small and out of the way - makes for a great overnight stop on your way to the coast, or just a secluded weekend trip to hike Saddle Mountain and then relax with a fire.
Helpful 0
Helpful 0
Remove vote :(
History of Saddle Mountain State Natural Area
Park History
Initially, lands for the park were acquired in 1928 by gift from O. W. and Nellie Taylor. In 1935, the State Land Board gave an additional 1,401.96 acres to the park. In 1938, four tracts were purchased from private owners. Some lands were exchanged with the Crown Zellerbach Corporation between 1977 and 1980. In 1985, 40 acres were purchased from the Oregon Board of Forestry and transferred to the Parks and Recreation Division by the Highway Division. After the Highway Commission obtained the access road right-of-way in the 1930s, the Civilian Conservation Corps constructed the 7.25-mile road from the Sunset Highway (U. S. 26) to the base of the Saddle Mountain. They also built the trail to the top of the mountain and did other betterment work. In the early 1950s, primitive camping facilities were added. Saddle Mountain was named by Lt. Charles Wilkes, U. S. Navy, in 1841 because of the saddle between the peaks. According to tradition, the Indians called it "Swallalahoost" for a legendary chief who, upon being killed by his enemies, assumed the form of an eagle and created thunder and lightning on the peak. Lewis and Clark referred to the peak as an area for elk hunting in 1805 but did not name it. The park area lies generally at the boundary of territories claimed by Clatsop and Clatskanie tribal groups.