About Memaloose State Park
In one of the hottest parts of the Columbia River Gorge, where rain has no home in the summer, is Memaloose State Park. Accented by the roll of simple meadows, conquered by spring wildflowers, bordered by a mighty river, laden with vista points of basalt rock cliffs and nesting hawks, this area is a keeper of legend and a wellspring of beauty. Memaloose island, which derives from the Chinook word, 'to die', is a small jut of land in the middle of the Columbia where the dead were once wrapped in reed mats or buckskin and stacked in split cedar plank structures. These structures can be seen from the Memaloose viewpoint as you head toward Rowena Crest on historic Hwy 30. Memaloose State Park is a worthy place to spend the afternoon as you journey through the Gorge as well as a perfect night stopover with proximity to great natural beauty, watersport adventures and the town gems of Hood River and The Dalles.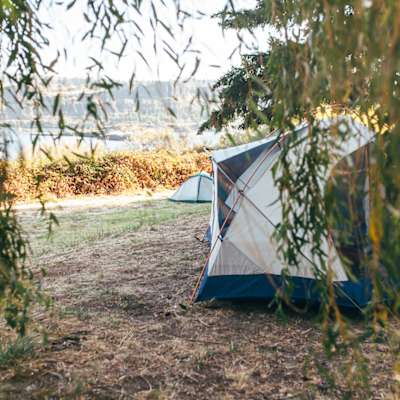 Camping at Memaloose provides the luxury of nearby Hood River and The Dalles, with the escape-from-civilization vibe of the rugged Columbia Gorge...
3 Saves
Photos
This park doesn't have any submitted photos—just yet.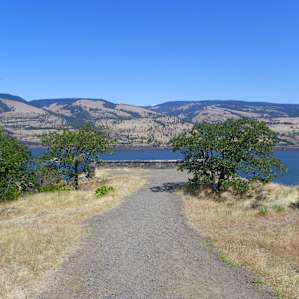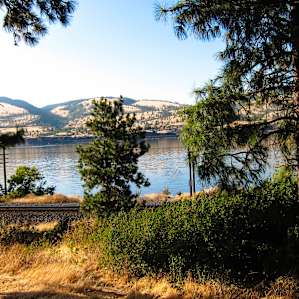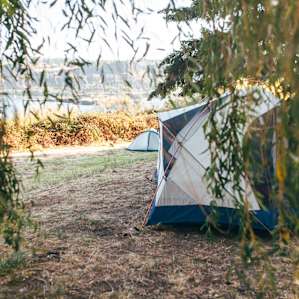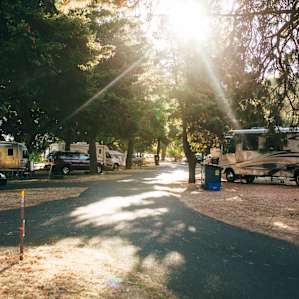 2 Reviews
No one? Bueller? Sharing is caring, y'all.
Drop some
Memaloose
knowledge on us.
History of Memaloose State Park
The original park tract was 2.64 acres given to the state in 1925 by Roy D. and Bernice M. Chatfield. Situated on what was originally the old Columbia River Highway, the park was called Memaloose Island Overlook. With the reconstruction of the highway, additional private lands were purchased in 1952 and 1953. Land not needed for highway purposes was transferred to the Parks and Recreation Division. The park is named for a nearby island in the Columbia River which was a traditional Indian burial ground. In Chinook language, the word "memaloose" is associated with burial ritual. The most prominent feature on the island is a monument to Victor Trevitt, settler of The Dalles and friend of the Indians who died in 1883 and was buried on Memaloose Island in accordance with his wishes.