About Jessie M. Honeyman Memorial State Park
With two trail-less miles of sand dunes separating the park from the ocean, Honeyman Memorial State Park is an explorer's paradise. Marvel at the blooming rhododendrons in the spring or drive your own vehicle among the dunes in the winter at this all-seasons park. Swim, kayak, canoe, or boat in one of the park's two freshwater lakes, where you'll also find largemouth bass and rainbow trout taunting anglers. There's plenty of camping here, too--this park hosts the state's second largest campground, with several yurts as well as hundreds of campsites up for grabs. The park is also laced with lots of hiking and biking trails, so you'll never get bored.
Campgrounds in Jessie M. Honeyman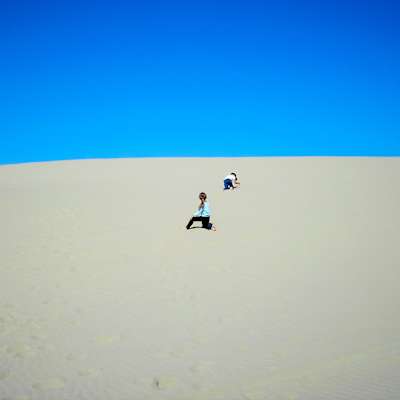 100% Recommend (3 Responses)
There's a perfect campsite for you at Jessie M. Honeyman, home to Oregon's second largest campground. For tent campers, choose between sites with...
18 Saves
History of Jessie M. Honeyman Memorial State Park
Purchased from private owners between 1930 and 1936, the area was named to honor Jessie M. Honeyman of Portland (1852-1948), a leading advocate of roadside beautification, Oregon parks and scenic preservation. She was a tireless supporter and guide to Samuel Boardman, the first Oregon State Parks Superintendent. Civilian Conservation Corps forces under National Park Service direction, designed and constructed improvements superbly adapted to their surroundings between 1935 to 1940. Among the features included in a special district listed in the National Register of Historic Places are the stone and log Cleawox Lake bathhouse (1938); the park caretaker's house and garage (1936-37), now the park office; and several rustic kitchen shelters (1937). Other day-use facilities and landscaped roadways with stone curbings were constructed by CCC, and the sloped cuts on the Coast Highway were planted with shrubs. Overnight camping facilities were added on the south side of Cleawox Lake beginning in 1952. In the late 1950s, Honeyman Park was listed in Life Magazine as one of the outstanding state parks in the United States.