About Jackson F. Kimball State Recreation Site
With its glass clear spring, quaking aspen, and a picture-perfect meadow surrounded by the Cascade Mountains, Jackson F. Kimball State Recreation Site is the ultimate place to clear your head. Kayak down from the headwaters of Wood River, stopping to picnic beneath the towering pines that dot the park. To catch the trout that call this river home, cast a line from a canoe or try your hand at fly fishing. Hike or trot via horseback down the 10-mile trail that leads from this rec area to the nearby Collier Memorial State Park. And Jackson F. Kimball Campground offers the ultimate in seclusion, with only 10 primitive campsites to choose from. For those seeking to "get away from it all," a day or two at this park might be all you need.
Campgrounds in Jackson F. Kimball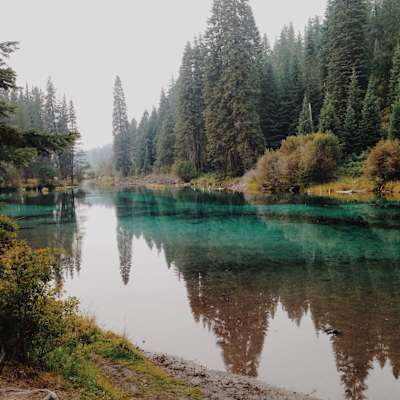 Amenities are scarce at this campground, but the location makes it worth it. The 10 campsites are situated next to a spring-fed lagoon that feeds...
16 Saves
History of Jackson F. Kimball State Recreation Site
The property was given by the Oregon Board of Forestry between 1955 and 1963. The board asked that the area be named for Jackson F. Kimball, an early day Klamath Basin lumberman and advocate of good forestry practices.