About Harris Beach State Park
The cobalt crash of the wild Pacific is at your fingertips. The translucence of the steelhead and salmon filled Chetco and the thrill of the adventure laden Rogue rushes nearby. Harris Beach State Park is where water and forest showcase all their coveted combinations with unapologetic abandon. Jet boaters, beachcombers, mountain bikers, coastal forest hiking fanatics, and anglers will all hit jackpot at Harris. Wildlife watchers will feel especially enamored by the migrating gray whales, the California Sea lions and the Harbor seals, not to mention Bird Island--where you are likely to spot a tufted puffin. At Harris Beach you'll find yourself 5 miles from the California border, with options to explore further South (redwoods anyone?) or treasures to take in slightly north (like a 12 mile long progression of striking coastal waysides!).
Campgrounds in Harris Beach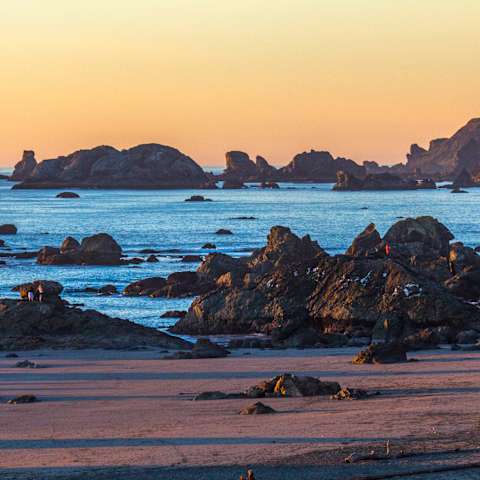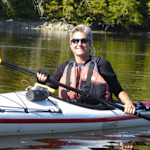 Lori: If you don't like the noise of children on a playground, avoid the camp sites that surround the...
Photos
This park doesn't have any submitted photos—just yet.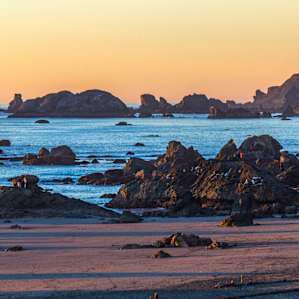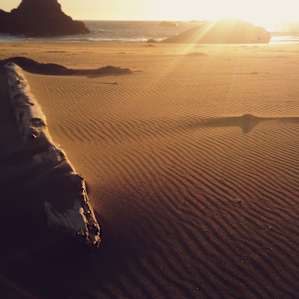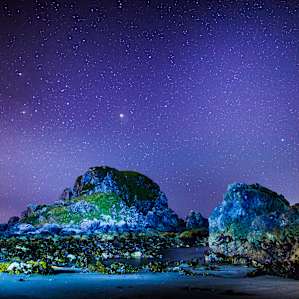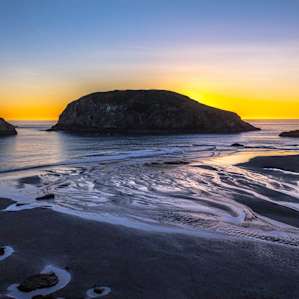 7 Reviews
No one? Bueller? Sharing is caring, y'all.
Drop some
Harris Beach
knowledge on us.
History of Harris Beach State Park
The land that is now Harris Beach State Park was purchased from various owners between 1926 and 1985. Early developments were made by the Civilian Conservation Corps in 1934 and 1935. Harris Beach is named for George Scott Harris, a native of Scotland, who obtained the property about 1871. Harris served in the British Army in India, later going to Africa and New Zealand. He arrived in San Francisco in 1860, worked in railway construction and mining and migrated to Curry County in 1871 where he became a naturalized citizen on April 6, 1880. Mr. Harris raised sheep and cattle on the park land, which passed to his nephew, James, in 1925, and also served as Curry County Commissioner in 1886-87.