About Government Island State Recreation Area
Yes, it is possible to "get away from it all" in a big city. Government Island State Recreation Area is proof--this popular camping and fishing spot is (almost) literally a stone's throw from away from Portland. Situated in the middle of the Columbia River, the island is accessible only by boat, which translates to less crowds and more communing-with-nature opportunities. Camping on the banks of the island won't cost you a penny, but you will have to use outhouse-style composting restrooms. Trust us, it's a fair tradeoff. Motor around the island to spot river otters and wading shore birds, and see if you can catch some sizeable salmon. Getting away from it all has never been so good.
Campgrounds in Government Island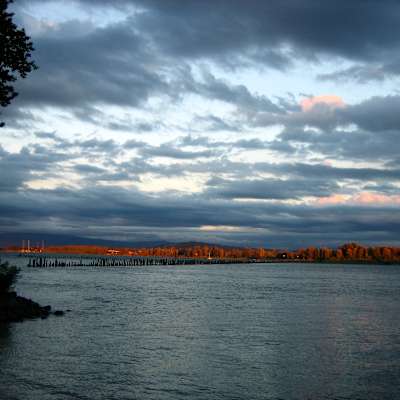 Wake up to wading shore birds and the gentle lapping of water against sandy banks when you camp at Government Island. Camping is bare bones here;...
10 Saves
Reviews
No one? Bueller? Sharing is caring, y'all.
Drop some
Government Island
knowledge on us.
History of Government Island State Recreation Area
Government Island was one of fourteen landing sites in the Vancouver-Portland area used by Lewis and Clark: the thirty-two members of the expedition camped on the north side in 1805. Lt. Clark named it "Dimond" Island, and it also was known at one point as Goose Grass Island. Its current name comes from the fact that it was appropriated by the U.S. military in 1850 to grow hay. The interior was privately owned and settled by a small number of families; previously, it had been used by farmers, fur traders, and Native Americans to hunt, fish, and pasture animals. In 1969, the Port of Portland purchased the island, as well as Lemon Island to the west and McGuire Island to the southeast, as a possible expansion site for Portland International Airport. In 1999, the Port sold 224 acres to Metro, the regional government agency, and leased the remaining acreage to OPRD at $10 per year for ninety-nine years.