About Deschutes River State Recreation Area
Where the Columbia and the Deschutes converge and reflect the sloping hills and grizzled canyon of the ravishing gorge, the Deschutes River State Recreation Area is waiting for you to swim, hike, gallop, bike and wander amidst all the sumptuous beauty. This eastern Oregon gem also offers some of the most sought after fishing in the lower Deschutes, where salmon, wild trout and steelhead roam the shiny waters. A riverside trail (that can be a backpacker's outing or a shortened hiking trek) includes old farm relics, railroad tracks beneath rocky slopes, and juniper scented zephyrs that will make you appreciate the lush confluence that is Oregon's gorge hugging east. The Deschutes River State Recreation Area can be enjoyed year round, when spring wildflowers make an early break, when winter winds amplify the beauty of a barren haven, when summer heat pushes you into sparkling waters or autumn golds transform trees into mirrors of sunlight.
Campgrounds in Deschutes River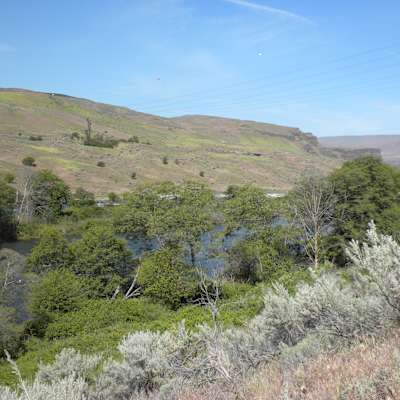 Year-round camping at the Deschutes River Campground gives you the opportunity to experience riverside reverie in all seasons. At Deschutes the...
3 Saves
Photos
This park doesn't have any submitted photos—just yet.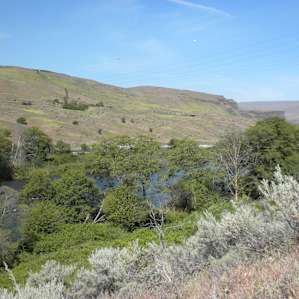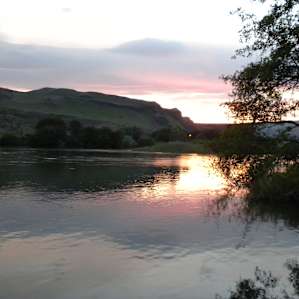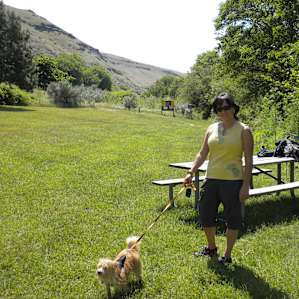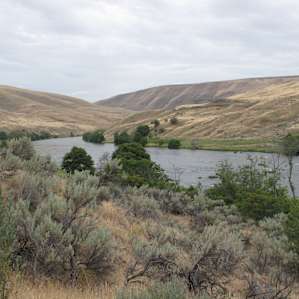 1 Review
No one? Bueller? Sharing is caring, y'all.
Drop some
Deschutes River
knowledge on us.
History of Deschutes River State Recreation Area
The Deschutes River Recreation Area was acquired between 1963 and 1983 by purchase from various owners, transfer by the U. S. Army Corps of Engineers, and gifts of land from the Oregon Wildlife Heritage Foundation. The original tract for the area was 30 acres purchased in 1963 from the Columbia-Deschutes Power Company. This tract, with some of the later acquisitions, forms the developed portion of a riverside recreation complex. Adjoining the State Recreation Area is the Deschutes River Scenic Waterway. The lower Deschutes River from Pelton Dam to the Columbia River, some 104 river miles, was designated an Oregon Scenic Waterway in 1970. The purpose is to protect and enhance scenic, recreational, fish and wildlife values along the river while allowing public use of the river for boating, fishing and riverside camping. The Oregon Parks and Recreation Department manages the waterway in cooperation with Sherman and Wasco counties, U. S. Bureau of Land Management, Confederated Tribes of the Warm Springs Reservation, Oregon Fish and Wildlife Department, State Marine Board and Oregon State Police.