About Cape Blanco State Park
At the westernmost point in Oregon, where the wind sings songs at high volumes and the oldest lighthouse in Oregon flashes like a legend, where the Elk and Sixes River take drift boats toward Chinook on their late fall run and the Southern Oregon coast sweeps driftwood past multi-colored stones, is the captivating Cape Blanco State Park. Come here to fly your kite in style, to windsurf, to kayak, to beachcomb, to wander through history at the
Hughes House
or watch traces of a Gold Rush past glisten under your line at a river bank fishing spot. Play, explore, camp and indulge your wanderlust before Oregon's Pacific shapeshifts into California currents.
Campgrounds in Cape Blanco
Expect to be presented with ocean views on bluffs above the foamy waves and a sense that you're perched on the edge of a different era when you...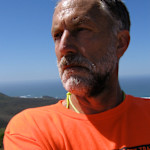 Rob: The sites are up on the bluff, but not really with any view of the beach. You have to hike or drive down to it.
10 Saves
Photos
This park doesn't have any submitted photos—just yet.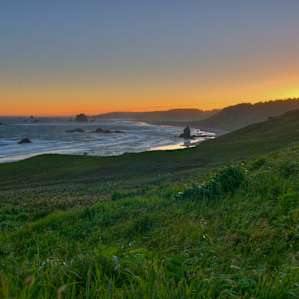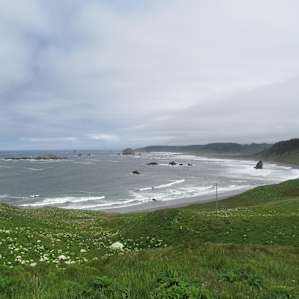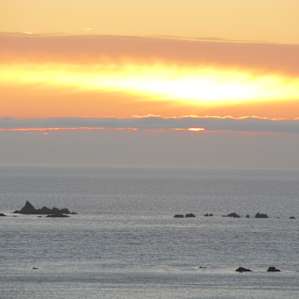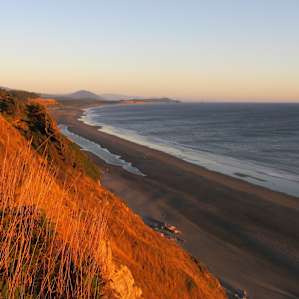 1 Review
No one? Bueller? Sharing is caring, y'all.
Drop some
Cape Blanco
knowledge on us.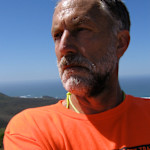 History of Cape Blanco State Park
Cape Blanco was named in 1603 by the Spanish explorer Martin D'Aguilar because of the chalky appearance of the headland. The park land was purchased from the Joseph N. Hughes Estate in 1971. At the westernmost tip of the cape is a U. S. Coast Guard lighthouse reservation including an 1870 lighthouse (the oldest standing lighthouse on the Oregon coast). The headland is 245 feet above the sea and the light is visible for 22 miles at sea. Because of many past shipwrecks at this point, a powerful radio beacon for navigators was placed at Cape Blanco. The park land historically was settled by Patrick Hughes, a native of Ireland, who came to the place in 1860 and developed an extensive dairy farm, which spread into bottom land along the Sixes River on the north side of the cape. The spacious house that Hughes built for his large family overlooking the Sixes estuary in 1898 is all that remains of the ranch complex.The streaks of black sand in Cape Blanco beaches indicate the presence of gold. From the mid-1800s through the 1940s, mining operations were conducted on the south beach. The small pond at the south beach parking lot provided water for the sluices.