About Ainsworth State Park
Welcome to Ainsworth State Park. Just 35 miles east of the city of Portland, this park stakes its claim at the beginning of the scenic Columbia Gorge area, where cascading sheets of water are as easy to find as traffic jams in Los Angeles. And that's not a writer's poetic extrapolation--from Ainsworth Park to nearby Crown Point you'll find the world's greatest concentration of high waterfalls! Hike, paddle, swim, camp or drive fifteen minutes to Cascade Locks and sip on a crisp micro-brew while gazing at the waterway that took Lewis and Clark on their grand adventure. Whether Ainsworth is an easy camping getaway or a daytime pitstop on your mission to trace the river, make it a necessary part of your Columbia Gorge plans and get lost in that wet, verdant, northwest Oregon magic.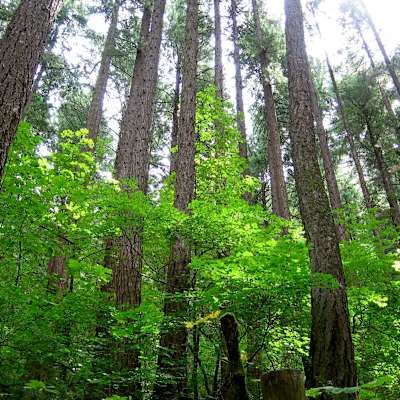 Nestle into the Columbia Gorge rhythm--both unabashed and humble. This area is immediately photogenic, yet still covets a million hidden portraits....
11 Saves
2 Reviews
No one? Bueller? Sharing is caring, y'all.
Drop some
Ainsworth
knowledge on us.
History of Ainsworth State Park
A tract of 40 acres was donated in 1933 by John C. Ainsworth and his wife, Alice. Additional land was purchased in 1947 and 1966. Original picnic facilities and trails were constructed in 1935 by Civilian Conservation Corps workers. John Churchill Ainsworth (1870-1943) was a prominent Oregon businessman and banker (U. S. National Bank) in Portland. He served as chairman of the State Highway Commission 1931-1932 and was the son of Captain J. C. Ainsworth, pioneer steam-boatman and founder of the Oregon Steam Navigation Company.