About Tettegouche State Park
You may not know it by name, but guaranteed if you like nature photography, you've seen Shovel Point. Its steep, bridge-like cliff on the shore of Lake Superior attracts photographers and nature enthusiasts alike. Wanna experience the magic? Visit its home: Tettegouche State Park. With cliffs like these, Tettegouche was bound to attract dirtbaggers from all over. Like to climb rock? Come join 'em! Visit the 60 foot High Falls of the Baptism River and feel the spirit of nature rejoice. Remote hiking through the Sawtooth Mountains offer views made for a life time and lakes made for skinny dipping. This parks nearly 10,000 acres house accommodations from cabins to backpacking and kayaking sites open year-round. Hurry there!
Campgrounds in Tettegouche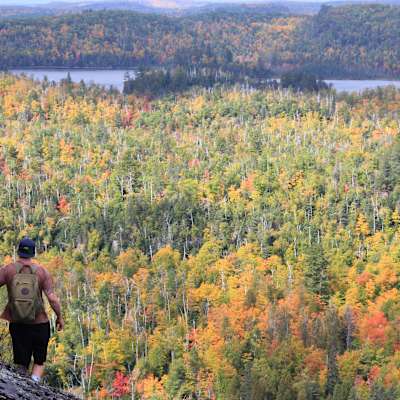 With cart-in as an option, you may just feel like a Minnesota pioneer at Tettegouche Baptism River Campground. The sprawling area sits along...
5 Saves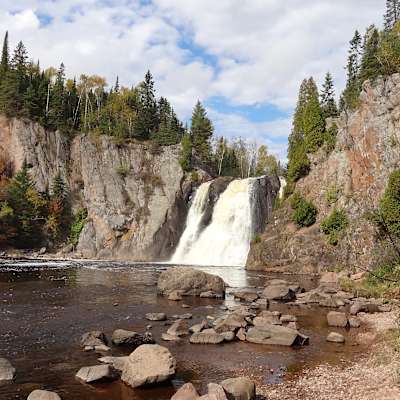 Tettegouche Campground sits on the banks of the Baptism River. Many hiking trails lead adventurers through the untouched forest of yellow birch,...
4 Saves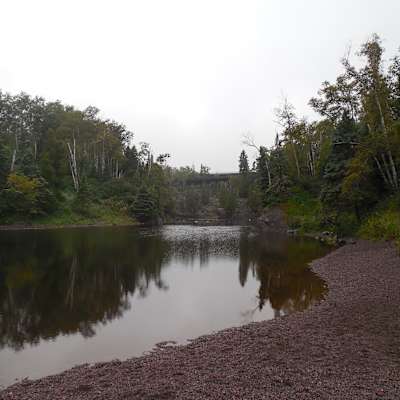 Pack light for your hike into Lake Superior Cart-in Campground. Pitch your tent along the banks of the scenic Baptism River, near the rocky shores...
1 Save
1 Review
No one? Bueller? Sharing is caring, y'all.
Drop some
Tettegouche
knowledge on us.
History of Tettegouche State Park
In 1910, after removing most of the Norway and white pine, the logging company sold the camp and surrounding acreage to the "Tettegouche Club," a group of businessmen from Duluth who used the area as a fishing camp and retreat. One of its members, Clement Quinn, bought the others out in 1921 and continued to act as protector for the area until 1971 when Quinn sold Tettegouche to the deLaittres family. The deLaittres continued Quinn's tradition of stewardship for the land, beginning negotiations several years later for the preservation of Tettegouche as a state park. During these years, the Nature Conservancy, a private land conservation organization, played a vital role (along with other concerned individuals and groups) in the transfer of ownership. Finally, on June 29, 1979, legislation was enacted establishing Tettegouche as a state park.