National Park Experience is a film production organization celebrating the natural beauty of National Parks as well as the close-knit community supporting them. NPX is striving to expand this community by capturing profound human experiences in the parks with 10 short films.
Their debut film, "Love in the Tetons," is a heartwarming story that is currently screening at several film festivals across the country (more information below). You can check out the trailer here. NPX is releasing their second film in Fall 2014-- a story on National Park interns and how they are engaging different communities in Brooklyn, and they are currently working on getting funding for their third film.
We interviewed Dana Romanoff, Co-Director, to talk about NPX's origins, the power of storytelling, and her favorite park.
An Interview with Dana Romanoff of National Park Experience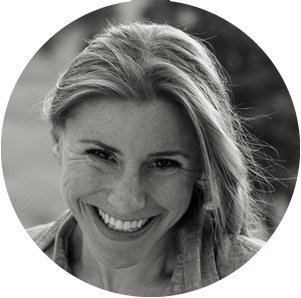 Hipcamp: So, let's start at the very beginning. Your site is beautiful, as well as your message: how and when did it all come together?
Dana Romanoff: Thank you. NPX began with my partner Amy Marquis. She was an editor at National Parks Magazine for 9 years, telling stories in print about people in the parks. Amy began realizing the power of film in reaching a much broader population than traditional print journalism. Knowing about the National Parks centennial in 2016, Amy came up with the idea to do a short film series about the human experience in the parks. Amy and I have been friends and colleagues for a few years and when she told me of her idea I got excited.
Our skills compliment each other and so we partnered together; I think we make a great team. As we began brainstorming and digging deeper on what we wanted to say and the audience we wanted to reach – we realized how lucky we are to have grown up experiencing the national parks. And how many people still don't see themselves as part of the National Park experience. For much of my career I've worked on stories about underrepresented populations and diversity, so to create films about people from different backgrounds that engage millennials and underrepresented groups in the parks – that really got me excited. There are many beautiful films about the history and the landscape of the parks, but we feel it's the stories about people that will draw people in.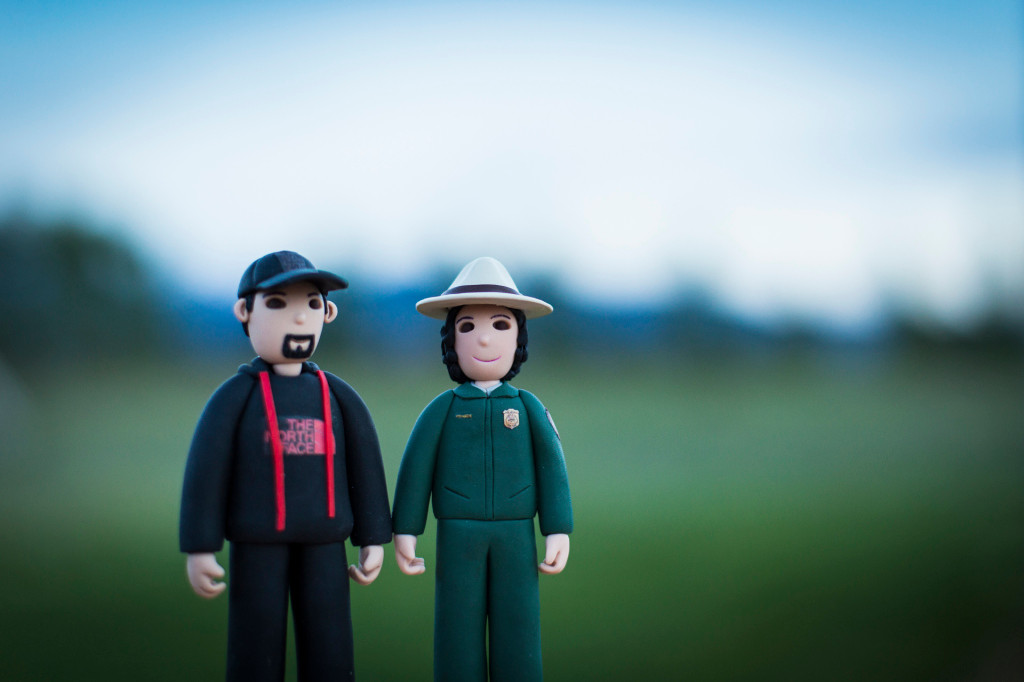 Shots from "Love in the Tetons"
HC: Everyone on your team has extensive experience using images to tell a story. Do you think that images connect with people on a deeper level, especially with regard to nature?
Dana: Most definitely, images have the power to reach and touch people in different ways and around the world. You can show a picture of the Grand Canyon to someone in Mozambique and they will instantly feel something– intrigued, curious, excited. Pictures and stories were my introduction to the world – it's how I knew other places and people besides my immediate community existed – and they are what helped me to dream of exploring and wanting to know more.
HC: How do you find the people in the stories you tell?
Dana: Lots of research, lots of going down trails, lots of conversations with park staff and park lovers and lots of serendipity.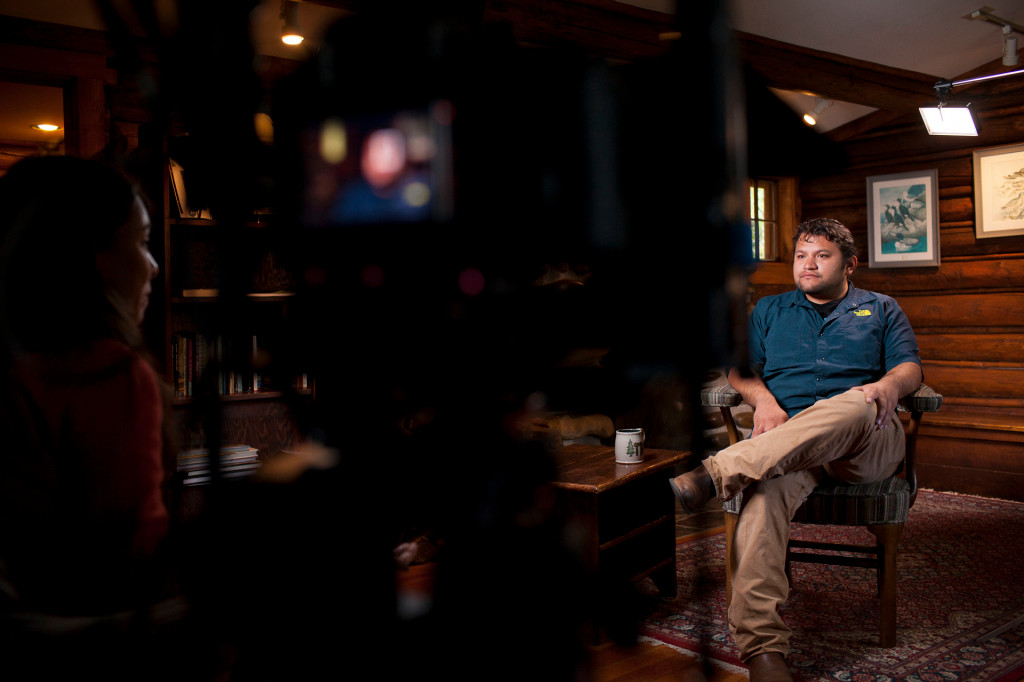 Filming "Love in the Tetons"

HC: You talk about the "post-cable" generation. What does that mean, and what do you think that impact will be?
Dana: The Post Cable generation refers to those that aren't getting their information or entertainment from broadcast television. Our goal is to reach viewers where they are: on mobile devices, on the web and at live events. We feel this is the direction that media and communication are heading and we want NPX to be at the forefront of this. Our goal is to reach everyone – certainly people that are already engaged with the national parks – but especially millennials and people that don't currently see themselves as having a part of the national park story.
HC: You personally have quite a background in advocacy films. What makes you passionate about this particular issue?
Dana: A couple of reasons. Much of my life and career has been dedicated to showing what it is like to walk in another person's shoes. In my opinion, films can help facilitate this understanding across cultures, race, religions, politics and geographic barriers. Understanding is what brings people together. By focusing on unique and diverse characters, NPX unites the country around a shared experience and a shared legacy of the national parks. We want to strengthen this legacy and ensure the continuation of the national parks into the next century The other reason is that I grew up in nature – I know what it feels like to run barefoot in the grass, to sit by a campfire late at night watching the stars, to be surrounded by trees and hear a symphony of nature - there's an amazing freedom, healing and sense of peace and that comes with it. I think everyone should be able to have that experience.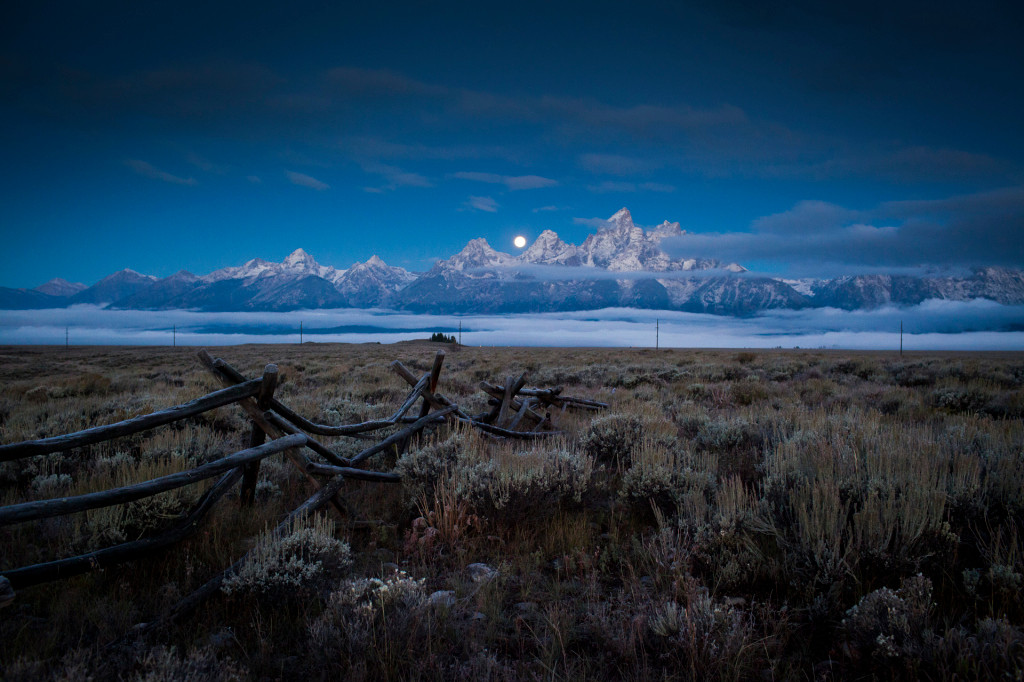 A still from "Love in the Tetons"

HC: If you HAD to pick, what has been your favorite experience so far?
Dana: I love the entire process, but especially when we are out filming. You develop a really special bond not only with the people you are filming, but the team you are working with. One of my favorite moments was the last night of filming Love in the Tetons at the wedding reception for Vanessa and Juan. We had been working16 hour days for 5 days straight and we knew we had a beautiful story: we had amazing interviews and great footage so literally the wedding party was the icing on the cake. Better yet, we felt an incredible bond with Vanessa, Juan and their family and felt so lucky to be surrounded by such a diverse and fun-loving group of people. By the end of the night, like most weddings, it turned into an awesome dance party and for the last few songs, Amy, Chuck and I put the cameras down and joined in –dancing under the stars in a beautiful field in the middle of the Grand Tetons. It was awesome.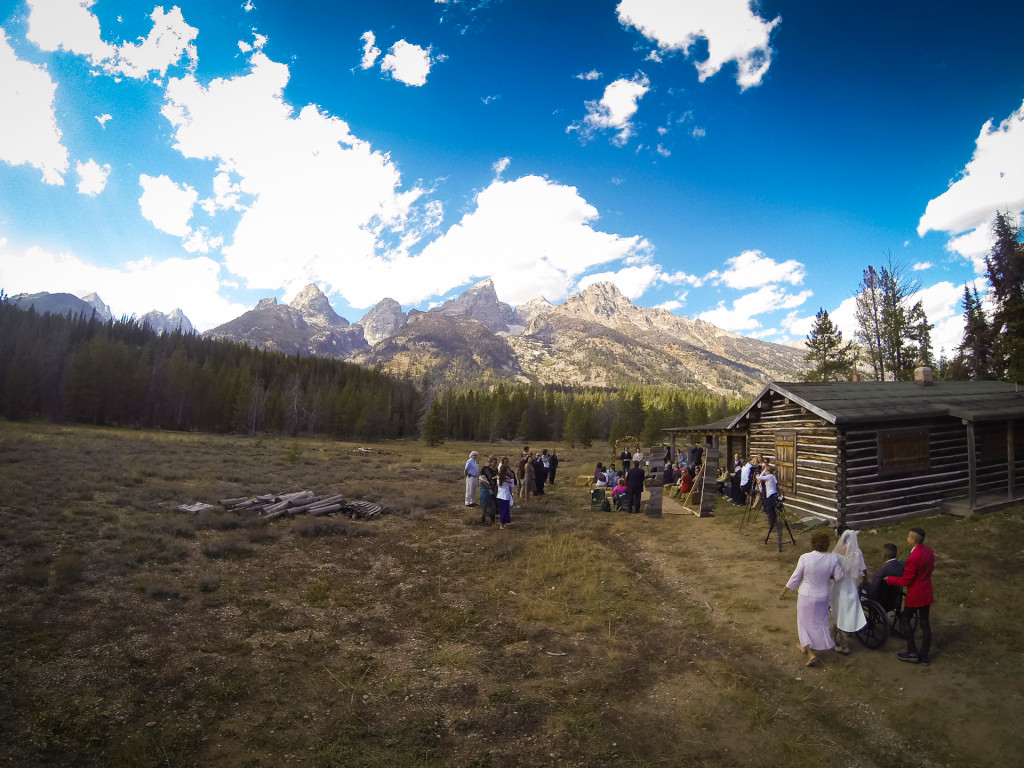 The wedding ceremony in "Love in the Tetons"

HC: If you could spend a week in any national park, where would it be?
Dana: Right now I would select the New Orleans Jazz National Historical Park – an urban park in the middle of New Orleans. There is an amazing story we want to share about musician rangers teaching kids traditional New Orleans music and ceremony. I've always loved the artwork created around jazz and get excited when imagining the sounds, the colors, the passion and the soul of this film. Not exactly what you think of when you think about heading to a national park!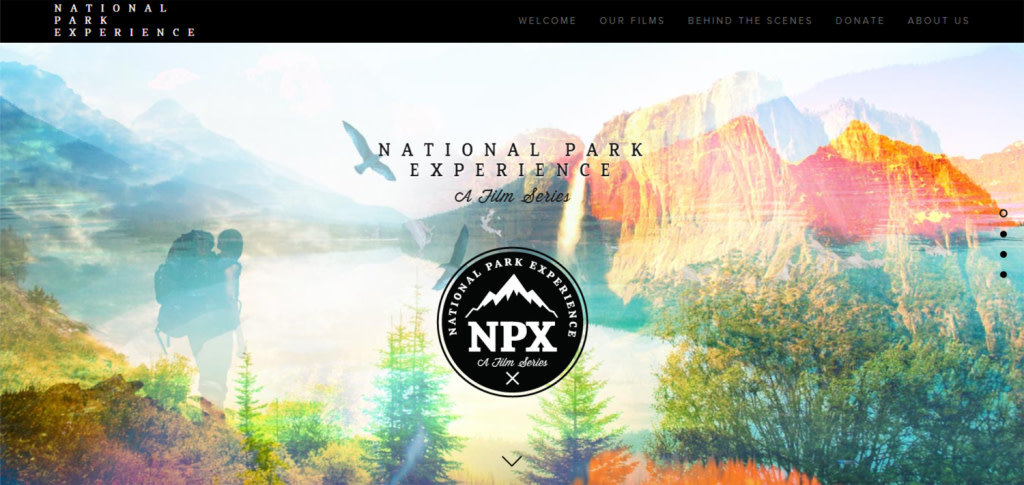 NPX's beautiful website
In fact, NPX just started a contest to help fund their third film project on Dana's favorite park, the New Orleans Jazz National Historical Park! The contest is hosted by The Music Bed's #Project Film Supply, based on the popularity of votes. Please take a second to support the amazing work NPX is doing and vote to fund their next project here.
"Love in the Tetons" is on screen at these film festivals:
Mountainfilm On Tour- World Tour
2nd Annual Americas Latino Eco Festival
Port Townsend Film Festival