We giddily squeeze our lives into the back of a pickup, embracing those janky baby-wipe showers and the manic euphoria of pulling into a gas station after running on fumes for 30 miles. We road trip because we like getting thrusted into unfamiliar situations that force us to live in the moment.

So, fellow nomads, van-lifers, relentless guarders of car cupholders, and savage champions of the Passenger's Bill of Rights, we are pleased to offer Field Scout Road Trips. (You're not a Field Scout, but you'd like to learn more about becoming one? No problem. Read up on how to Field Scout for us here.)
If you're interested in creating your own road trip, book 3 or more assignments within a two-week period and then email us. We'll help you coordinate the trip and make sure everything is taken care of on our side.
Get paid to road trip and make memories—it's that simple.
---
How to create your road trip
---

Claim 3 or more properties from here
Make a booking for one night at each property, ensuring that the last booking is no later than one month from the day you claimed it
Email us when you've made bookings at each property, and again once you've completed your trip
Payment:

$75 per property with a green marker ($100 if it has a yellow marker)
$25 Hipcash per property
$100 per host you get to list on Hipcamp
$50 for optional Road Trip Journal post
---
Previous road trips completed
---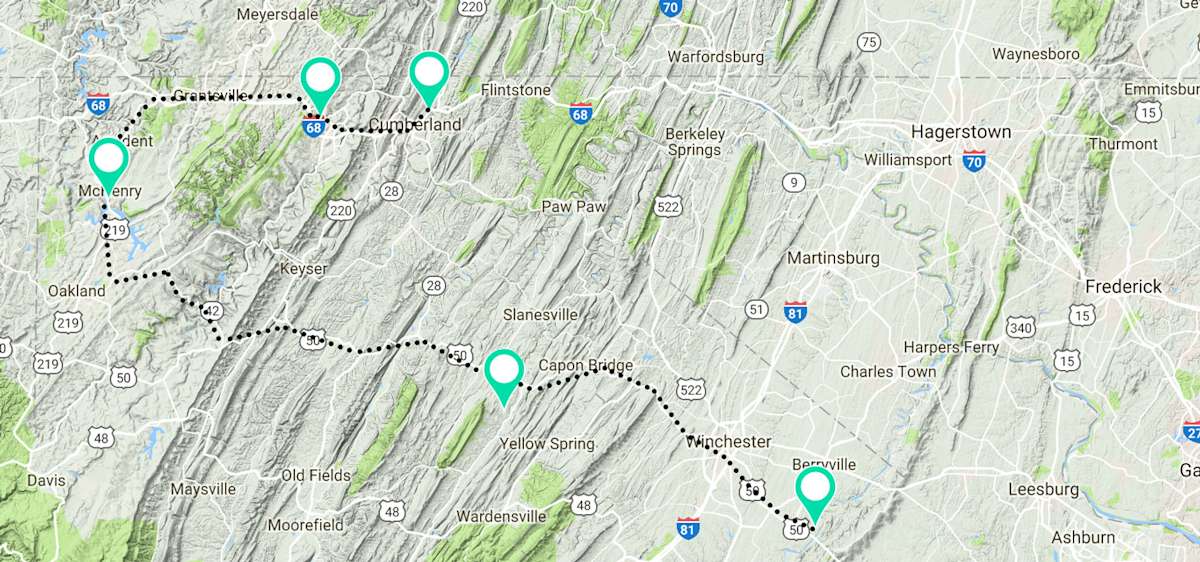 🌙 Blue Moon Rising Road Trip
Status: Claimed!
3 states (West Virginia, Virginia, Maryland), 5 properties, ~150 miles
Notable features: Appalachian Trail, Savage River State Forest, Rivers galore
Payment:

$125 Hipcash
$375 to $500, depending if weekday/weekend
$100 per host you get to list on Hipcamp
$50 Road Trip Journal post

Properties you must scout (including all listings at each property):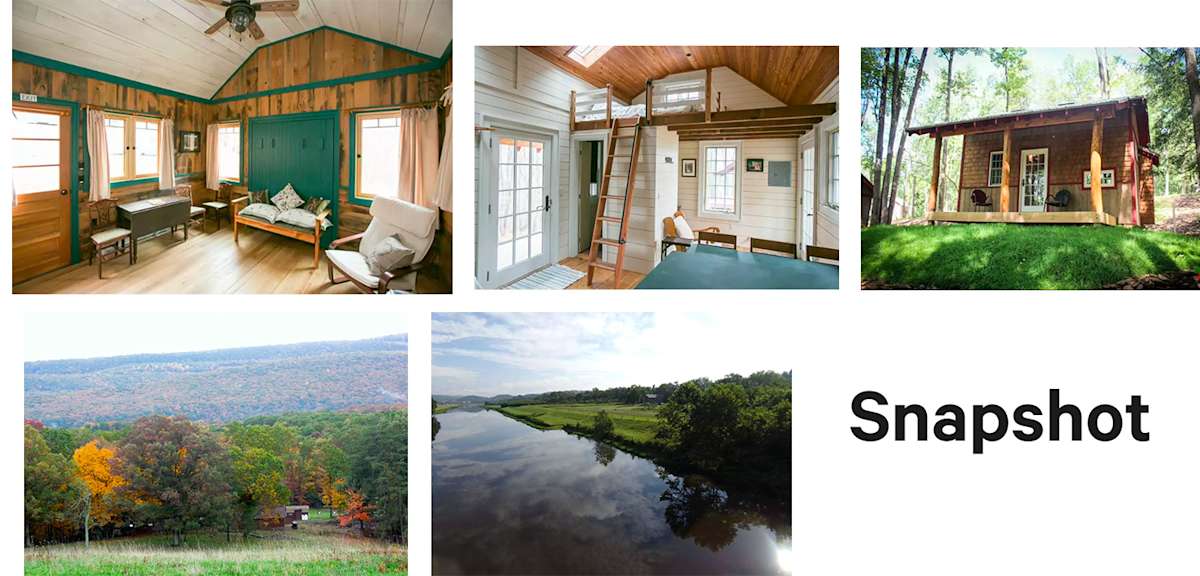 ---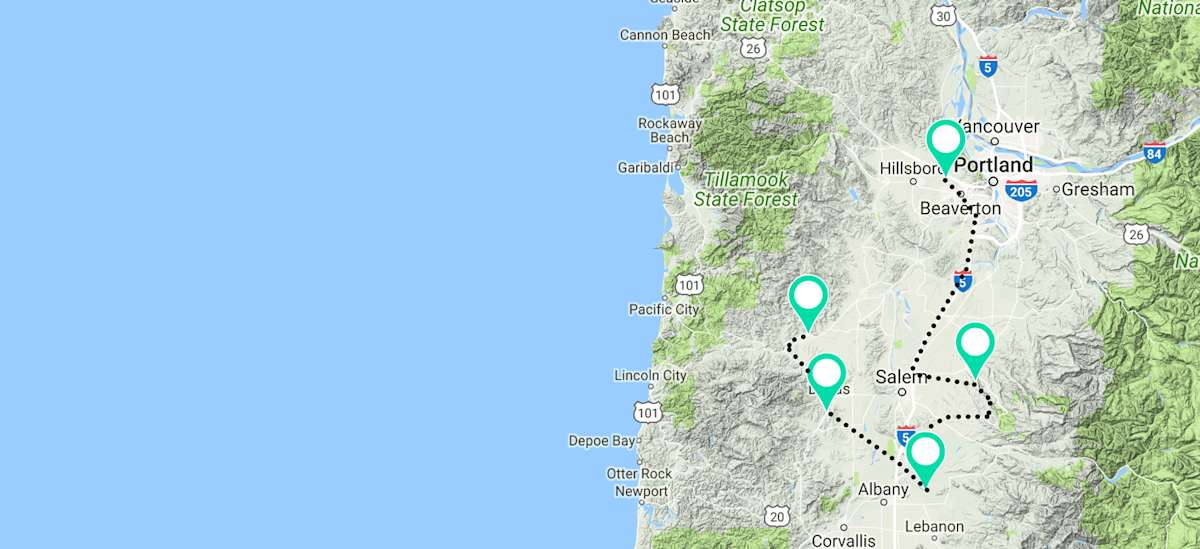 #️⃣Blessed in the PNW Road Trip
Status: Claimed!
2 states (Oregon and Washington), 5 properties, ~100 miles
Notable features: Columbia River Gorge, Tillamook State Forest, Mt Hood National Forest, Coast Mountains
Payment:

$125 Hipcash
$375 to $500, depending if weekday/weekend
$100 per host you get to list on Hipcamp
$50 for optional Road Trip Journal post

Properties you must scout (including all listings at each property):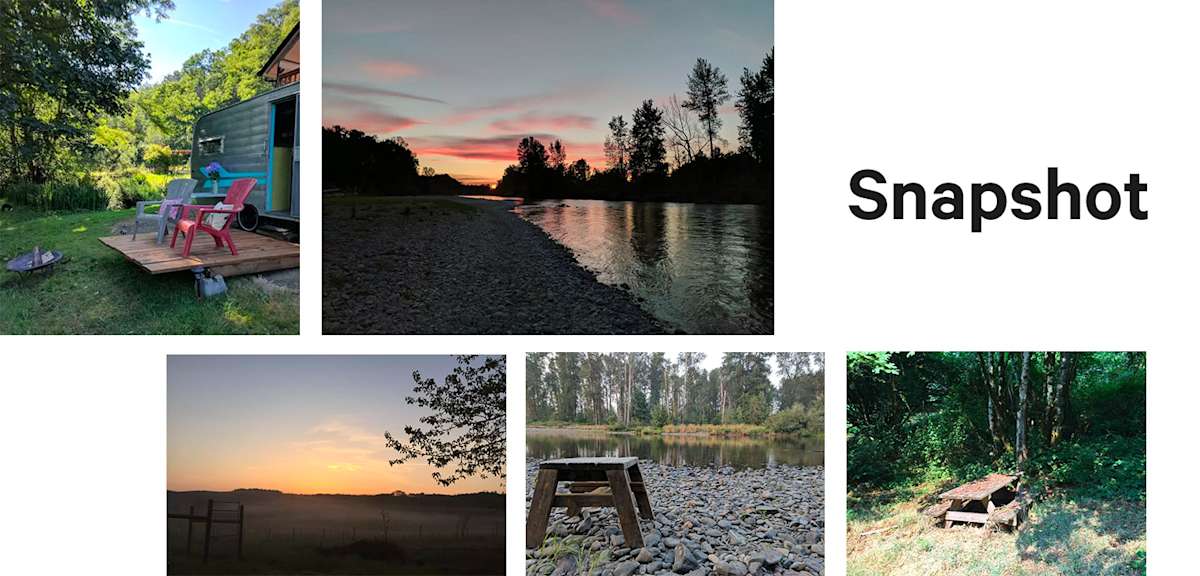 ---

🃏 Blackjack and Backpacks Road Trip
Status: Available
1 state (Nevada), 3 properties, ~460 miles
Notable features: Black Rock Desert, extraterrestrials?
Payment:

$100 Hipcash
$225 cash
$100 per host you get to list on Hipcamp
Major journal opportunities ($$)

Properties you must scout (including all listings at each property):


Peter's Land, NV
Optional: Add any other available assignment for an extra $75 cash and $25 Hipcamp credit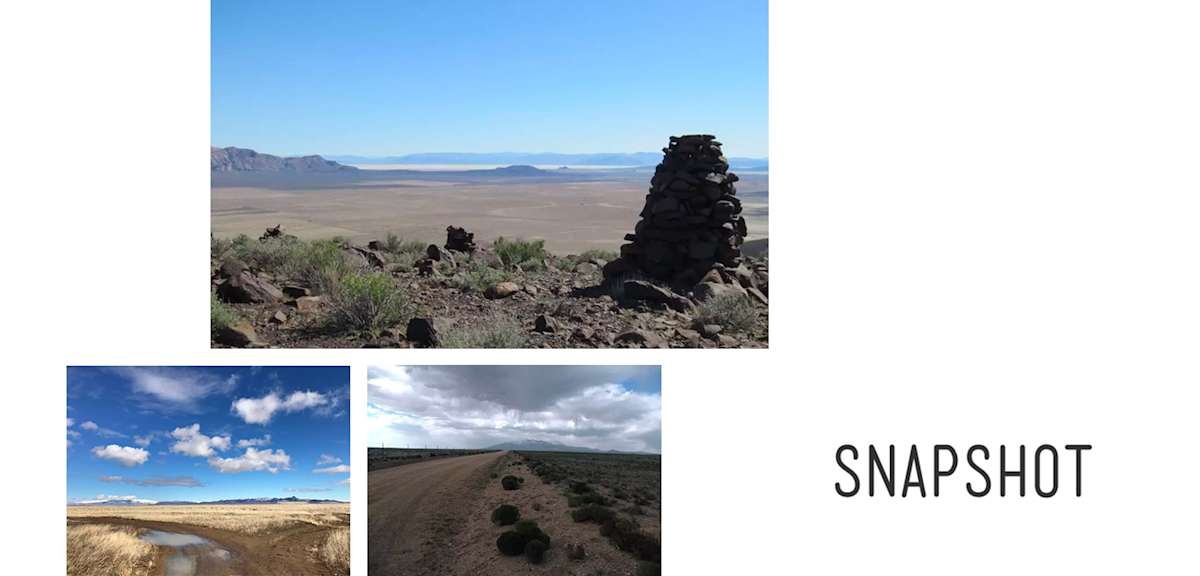 ---
Clear Skies, Full Stars, Can't Lose 🔭 Road Trip
Status: Claimed!
1 state (Colorado), 5 properties, ~450 miles
Notable features: National Forests galore, Telluride, Mt Sneffels, Needle Rock, Hardscrabble Mountain
Payment:

$125 Hipcash
$375 to $500, depending if weekday/weekend
$100 per host you get to list on Hipcamp
$50 Road Trip Journal post

Properties you must scout (including all listings at each property):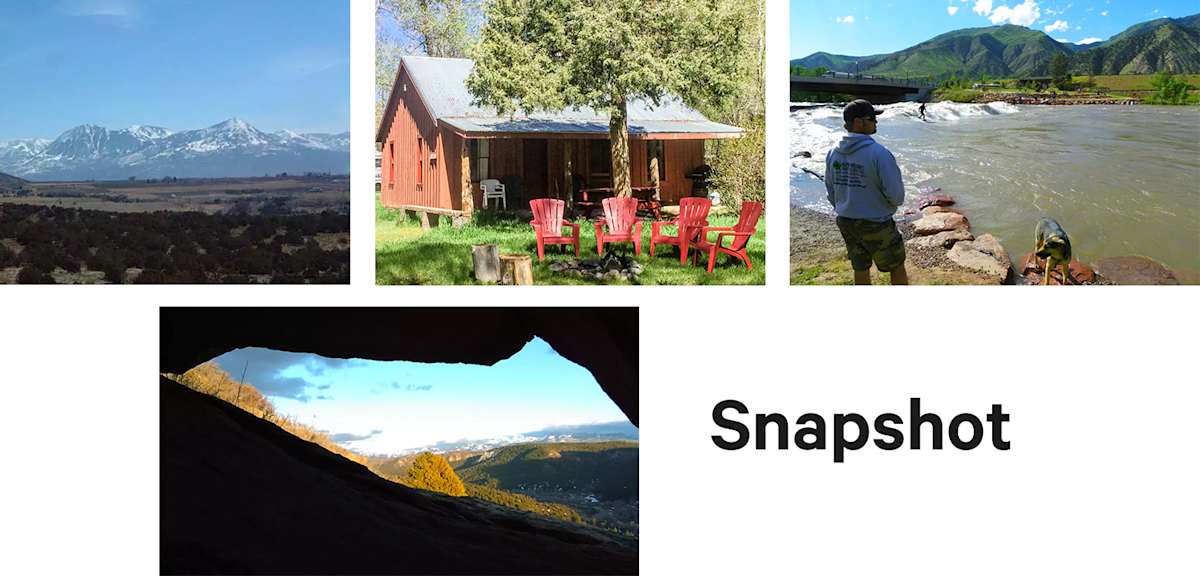 ---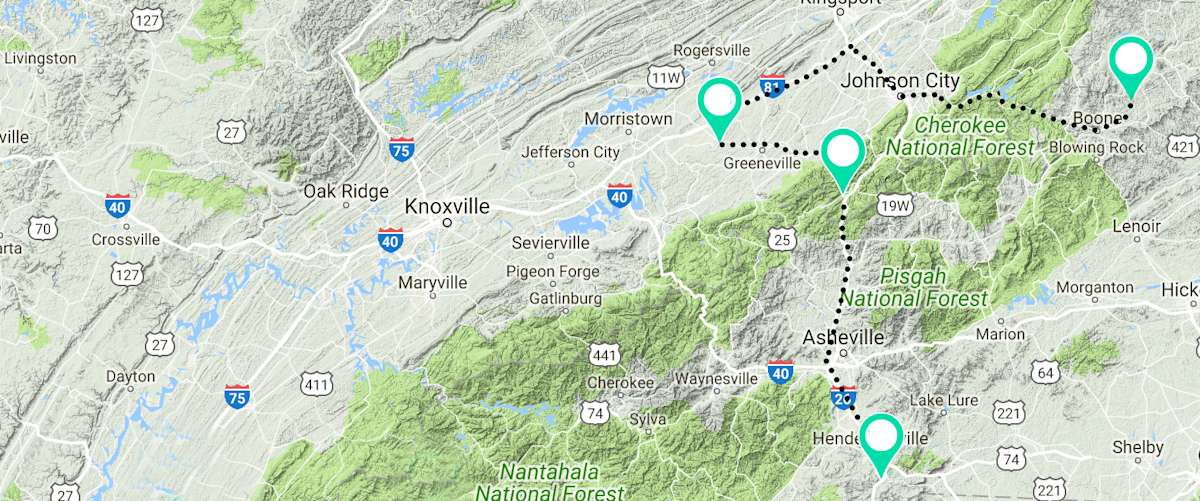 🤘Appalachia Thrasha🤘 Road Trip
Status: Claimed!
2 states (Tennessee and North Carolina), 4 properties, ~200 miles
Notable features: Asheville, Cherokee National Forest, Pisgah National Forest, Great Smoky Mountains National Park
Payment:

$100 Hipcash
$300 to $400, depending if weekday/weekend
$100 per host you get to list on Hipcamp
$50 for optional Road Trip Journal post

Properties you must scout (including all listings at each property):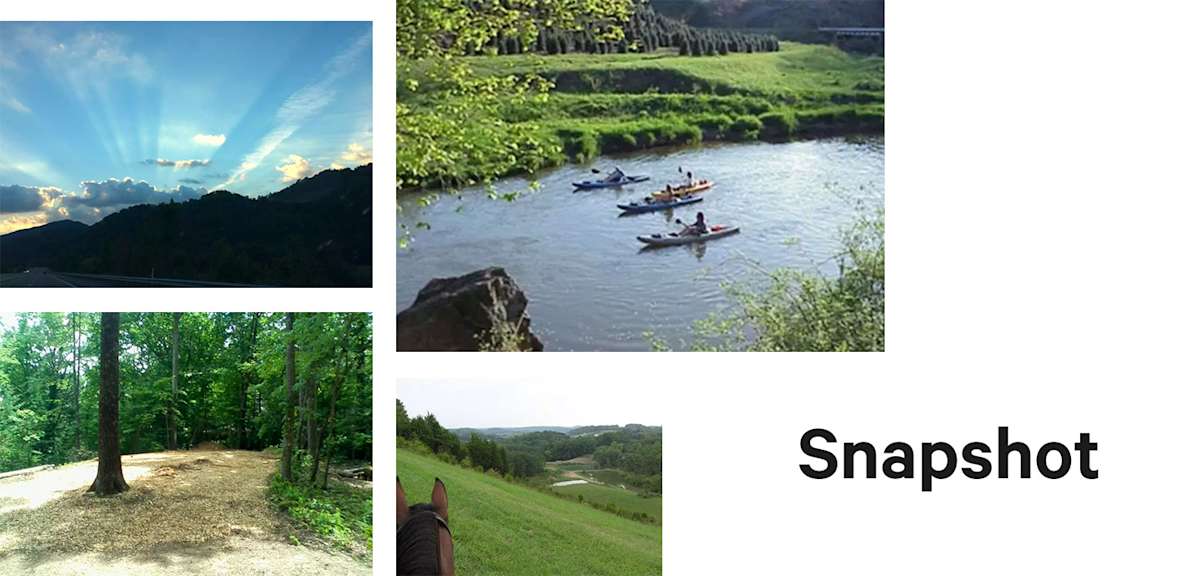 ---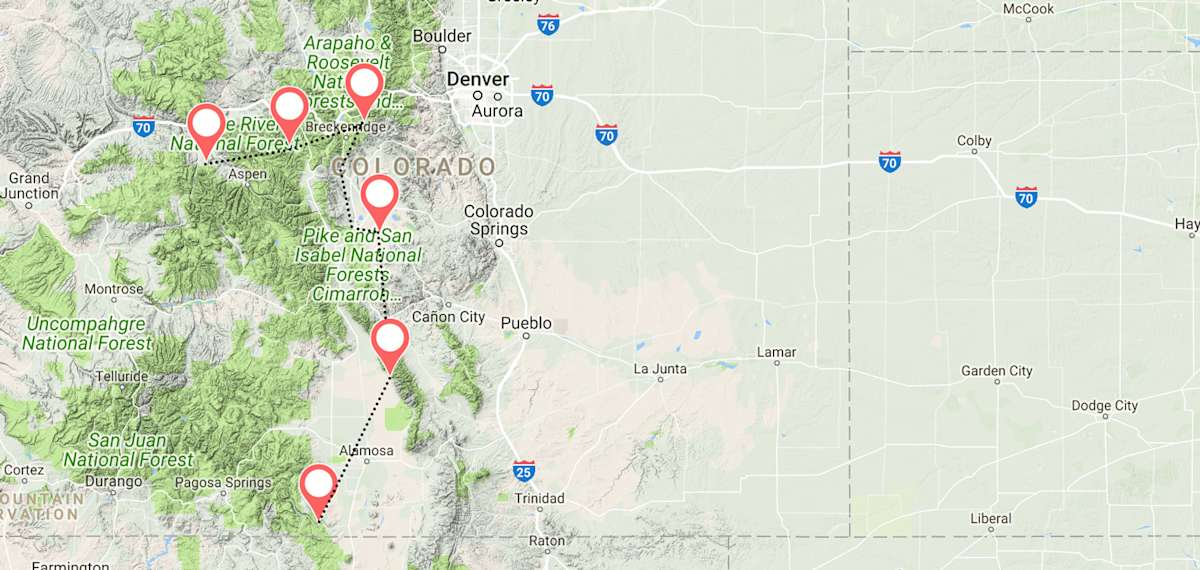 Rocky Mountain Peak Bagger Road Trip
Status: Claimed
6 properties, 1 state (Colorado), ~250 miles
Notable features: Pike and San Isabel National Forests, Southern Rocky Mountains
Payment:


$450 cash (or $600 if bookings on Mondays through Thursdays!)

$100 per host you get to list on Hipcamp

Journal opportunities ($$)

Properties you must scout (including all listings at each property):


Optional: Add any other available assignment for an extra $75 cash and $25 Hipcamp credit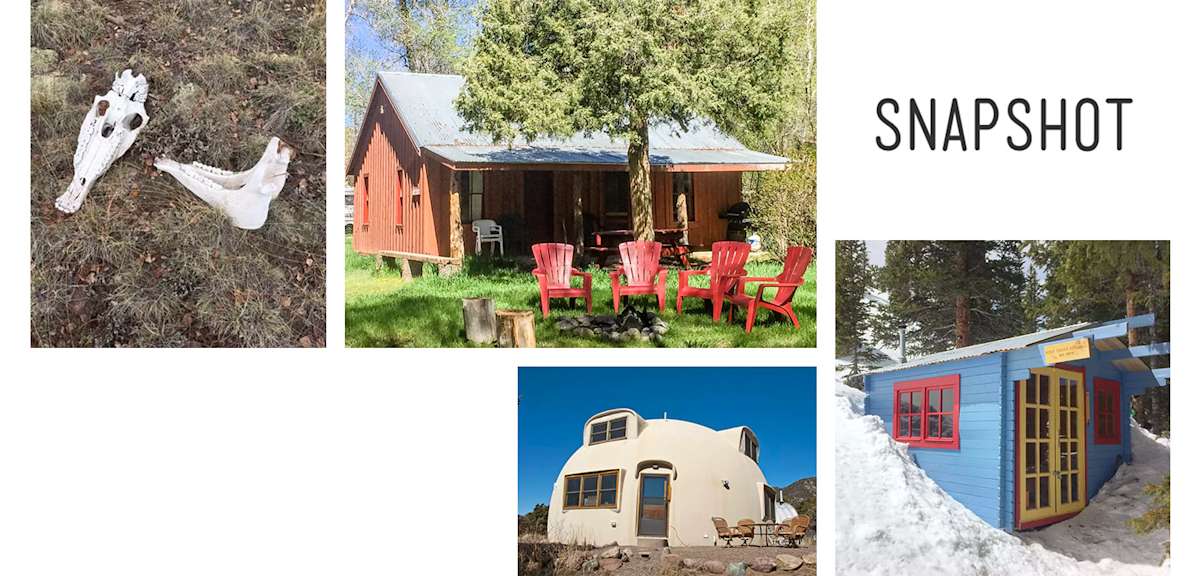 ---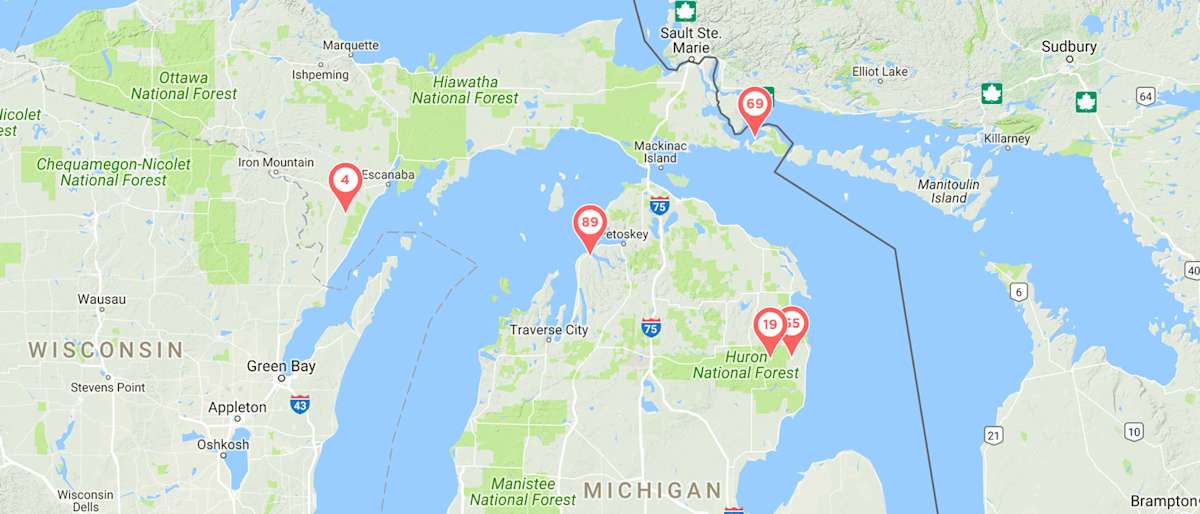 Oh, Michiganada! Road Trip
Status: Claimed
5 properties, Michigan along the Canadian border, ~300 miles
Notable features: Great Lakes, Canada
Payment:

$125 Hipcash
$375 cash
$100 per host you get to list on Hipcamp
Major journal opportunities ($$)

Properties you must scout (including all listings at each property):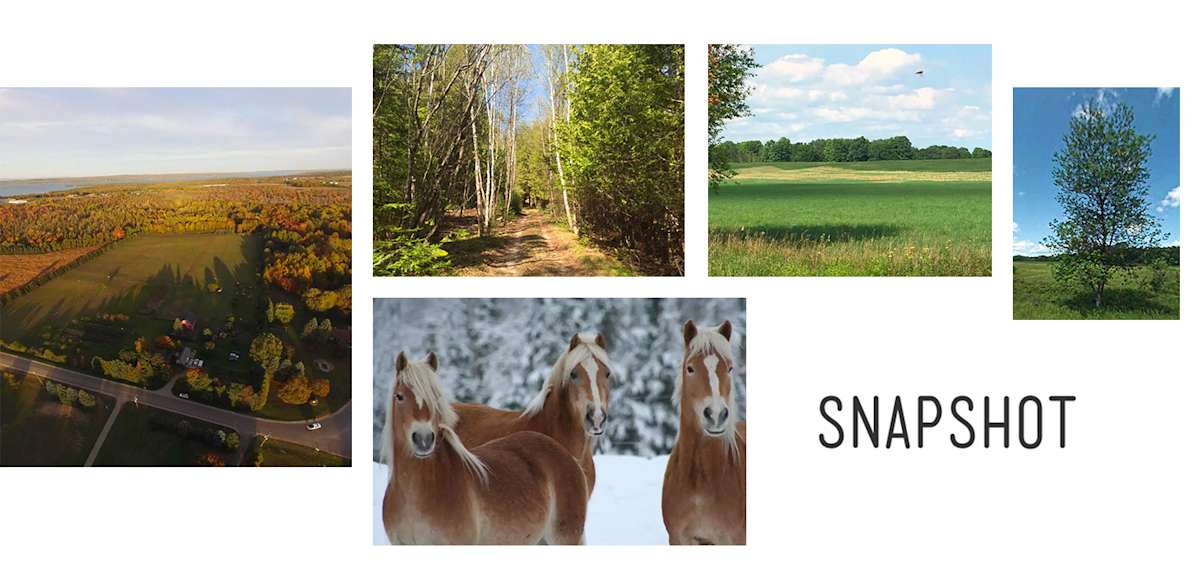 ---

Moon Crater Navigator Road Trip
Status: Claimed!
5 properties, 1 state (Idaho), ~460 miles
Notable features: Yellowstone National Park, Craters of the Moon National Monument and Preserve, Sun Valley, Salmon River, Sasquatch (?)
Payment:

$125 Hipcash
$375 cash
$100 per host you get to list on Hipcamp
Major journal opportunities ($$)

Properties you must scout (including all listings at each property):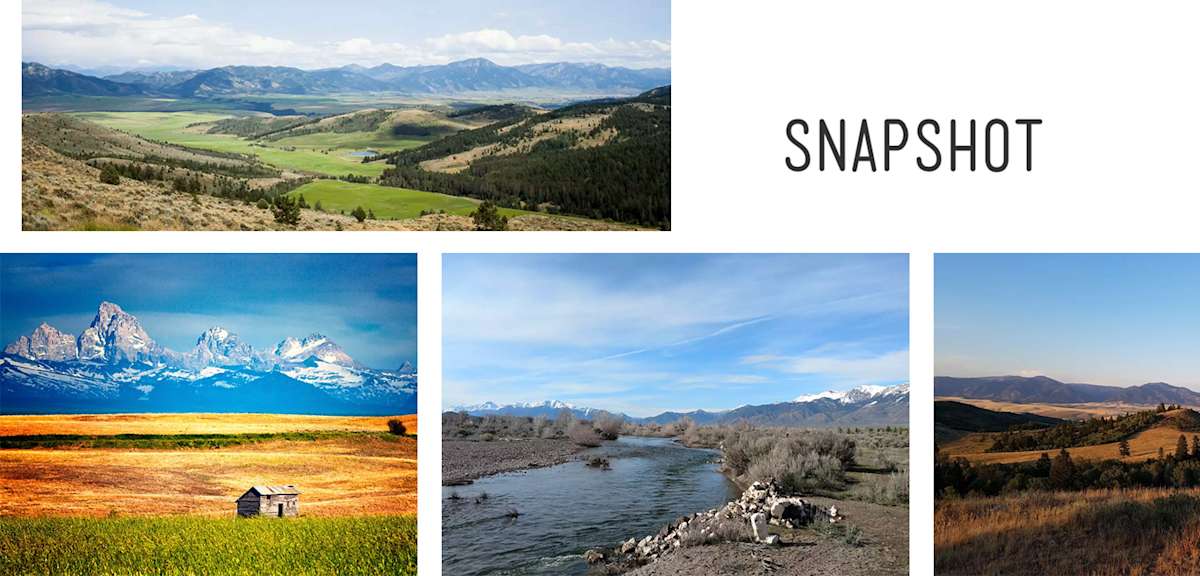 ---
Blue Ridge Rambler Road Trip
Status: Claimed
5 properties, 2 states (Virginia and West Virginia), ~170 miles
Notable features: Appalachian Trail, Skyline Drive
Payment:

$125 Hipcash
$375 cash
$100 per host you get to list on Hipcamp
Major journal opportunities ($$)

Properties you must scout (including all listings at each property):




Over Jordan Farm, VA
Optional: Add any other available assignment for an extra $75 cash and $25 Hipcamp credit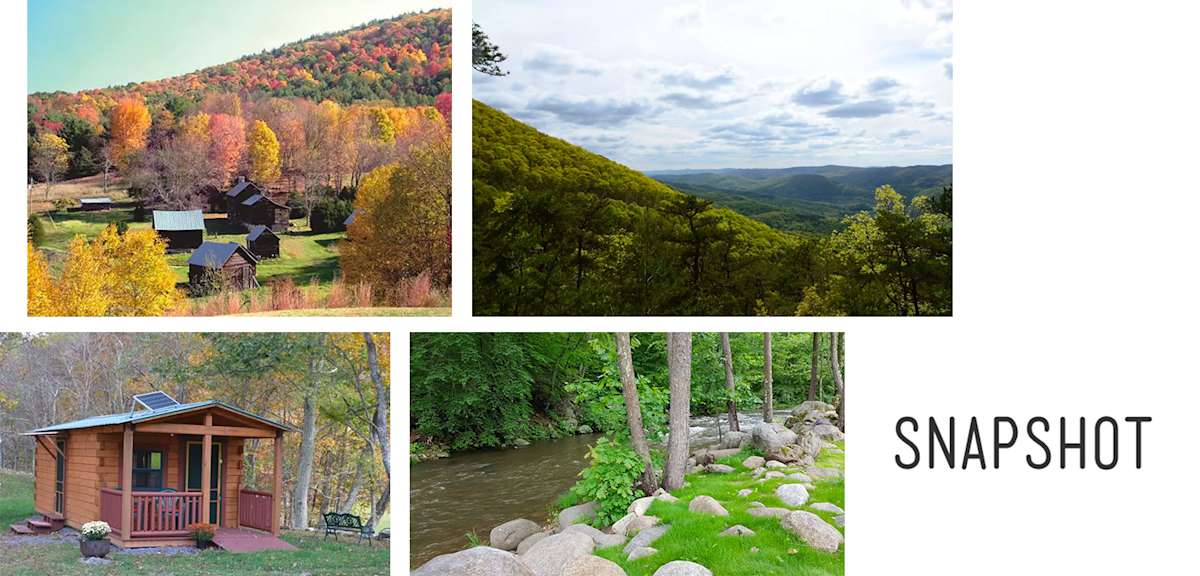 ---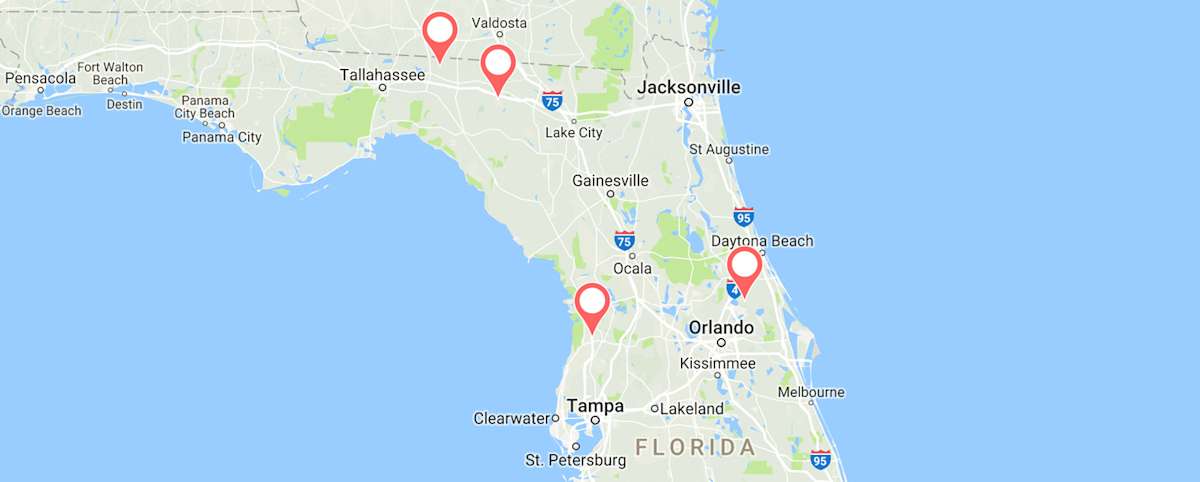 Orange Ya Glad to Be in Florida Road Trip
Status: Claimed
1 state (Florida), 4 properties, ~275 miles
Notable features: Gainesville music scene, Disneyworld
Payment:

$100 Hipcash
$300 cash
$100 per host you get to list on Hipcamp
Major journal opportunities ($$)

Properties you must scout (including all listings at each property):


The Olive Grove, FL
Optional: Add any other available assignment for an extra $75 cash and $25 Hipcamp credit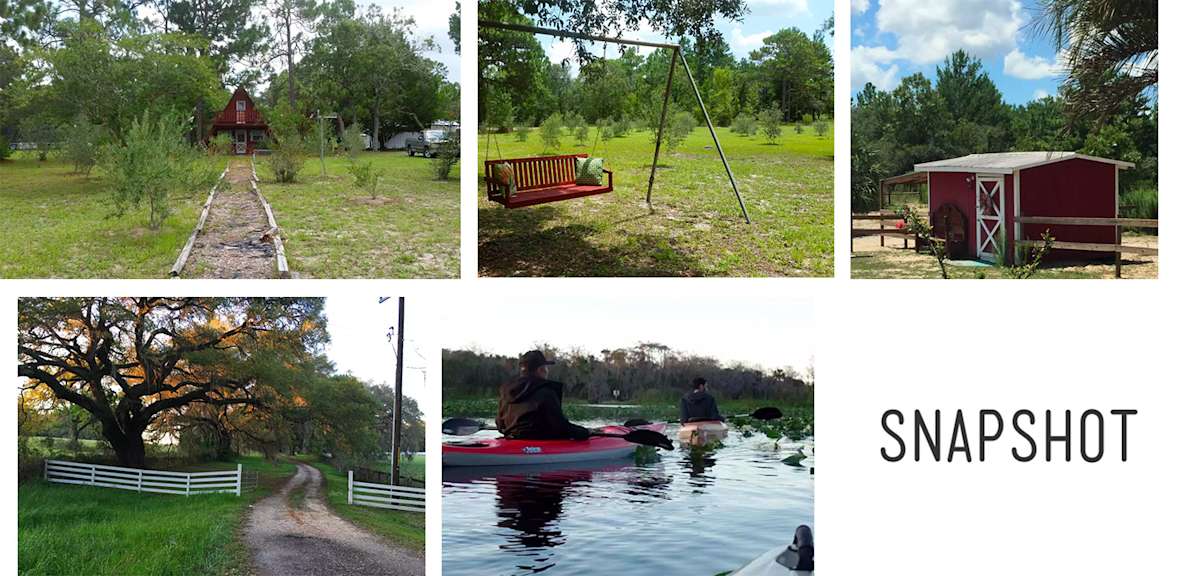 ---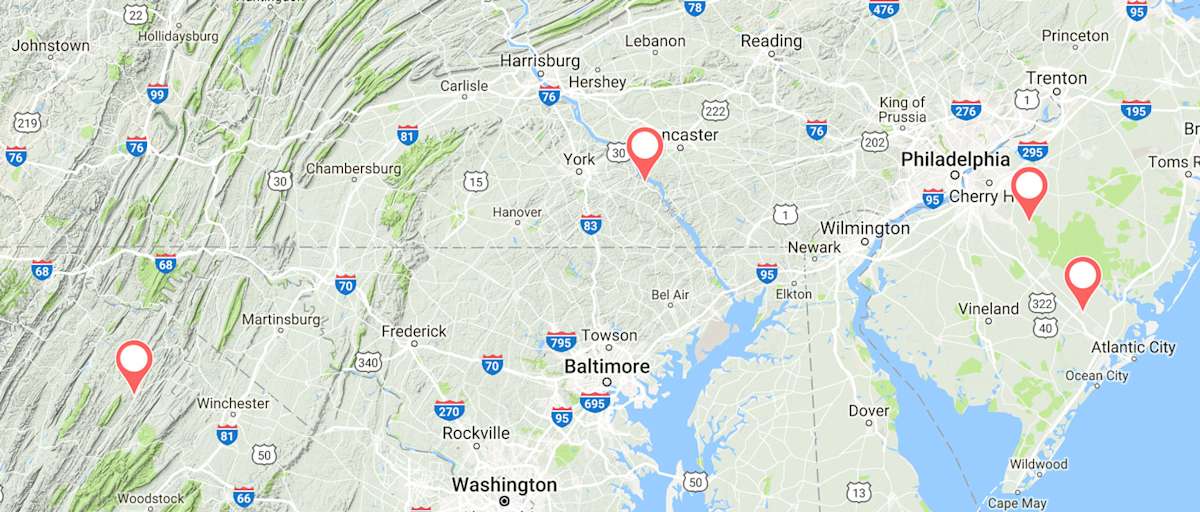 Mid-Atlantic Mosey Road Trip
Status: Claimed
3 states (Virginia, New Jersey, and Pennsylvania), 4 properties, ~300 miles
Notable features: the Diner Capital of the World, northern terminus of the Appalachian Trail
Payment:

$100 Hipcash
$300 cash
$100 per host you get to list on Hipcamp
Major journal opportunities ($$)

Properties you must scout (including all listings at each property):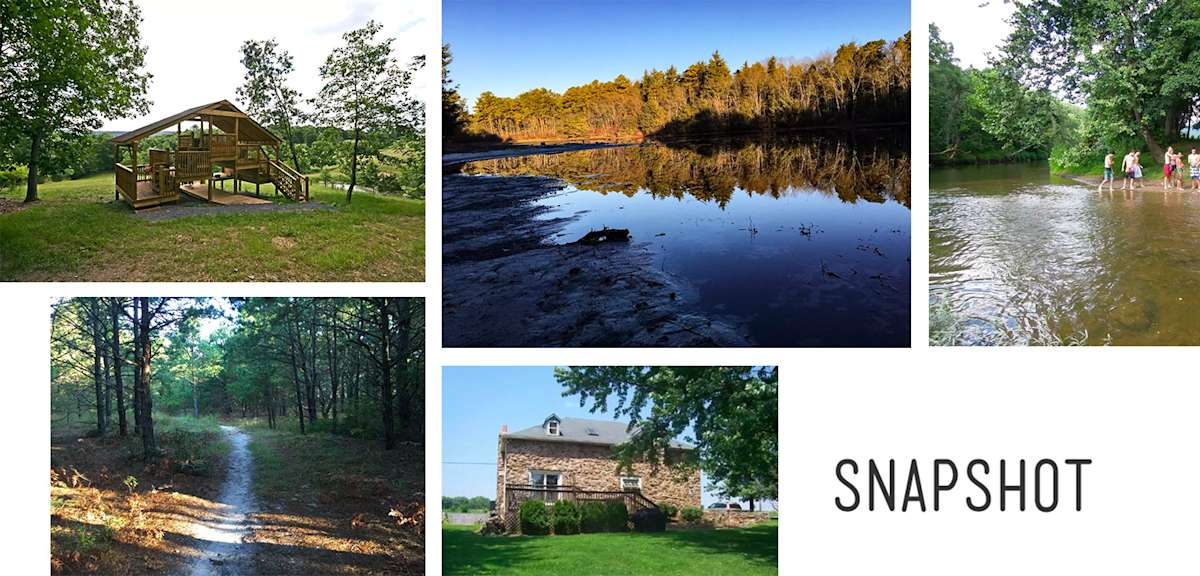 ---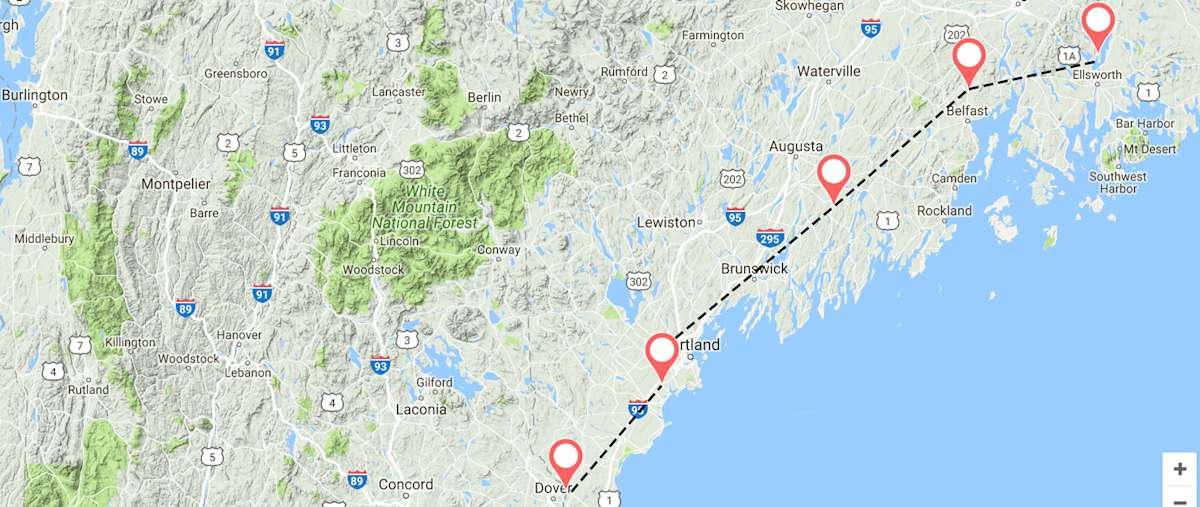 Pretty Dahn Good Maritime Road Trip
Status: Claimed!
2 states (Maine and New Hampshire), 5 properties, ~200 miles
Notable features: Mt. Katahdin, Acadia National Park
Payment:

$125 Hipcash
$375 cash
$100 per host you get to list on Hipcamp
Major journal opportunities ($$)

Properties you must scout (including all listings at each property):




Motherwort Farm, ME
Optional: Add any other available assignment for an extra $75 cash and $25 Hipcamp credit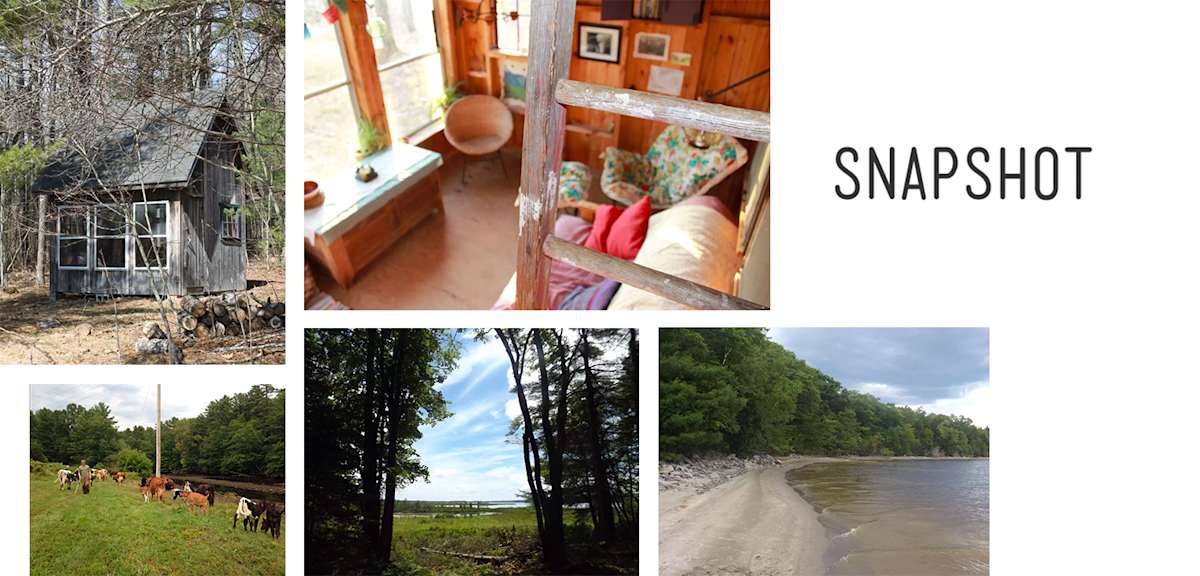 ---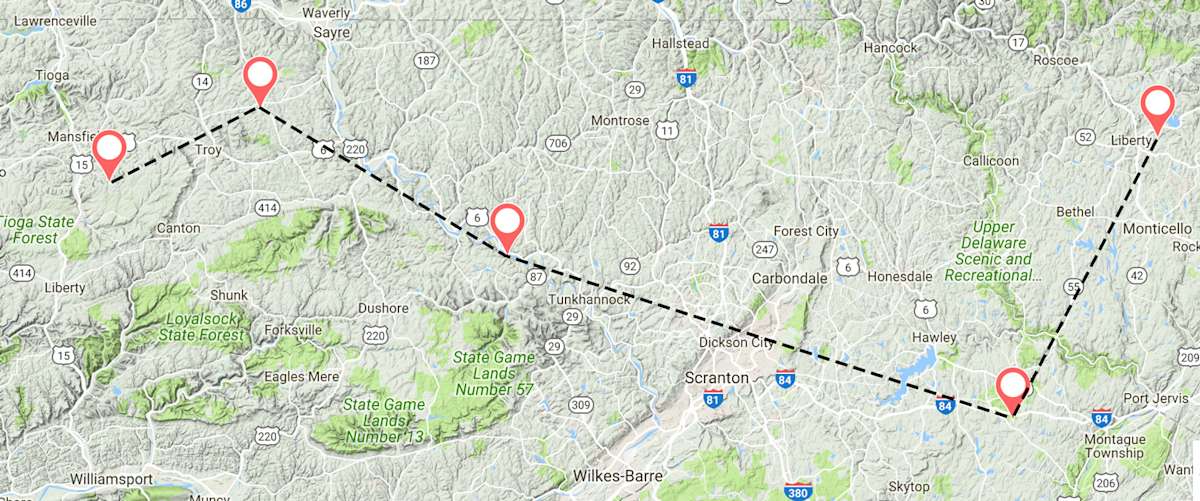 Pocono Poke-Around Road Trip
Status: Claimed!
5 properties, 2 states (NY and Pennsylvania), ~175 miles
Notable features: Pocono Mountains, Endless Mountains
Payment:

$125 Hipcash
$375 cash
$100 per host you get to list on Hipcamp
Major journal opportunities ($$)

Properties you must scout (including all listings at each property):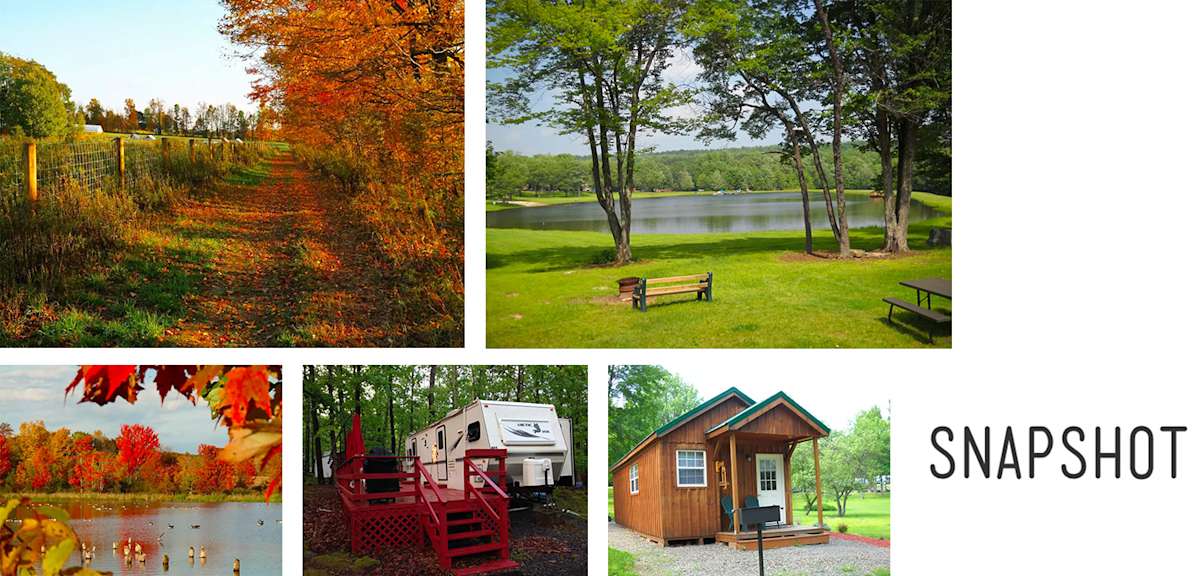 ---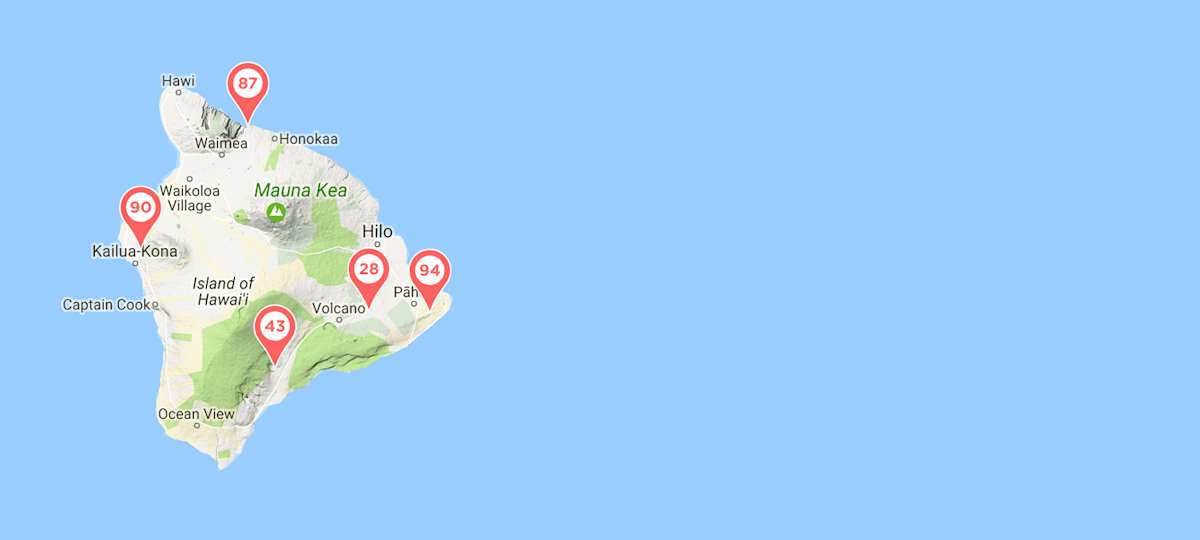 Big Island Volcanic Voyager Road Trip
Status: Claimed!
5 properties, 1 state (Hawaii), ~225 miles
Notable features: Volcanoes National Park, Kona coffee, Hilo, Waimea
Payment:

$125 Hipcash
$375 cash
$100 per host you get to list on Hipcamp
Major journal opportunities ($$)

Properties you must scout (including all listings at each property):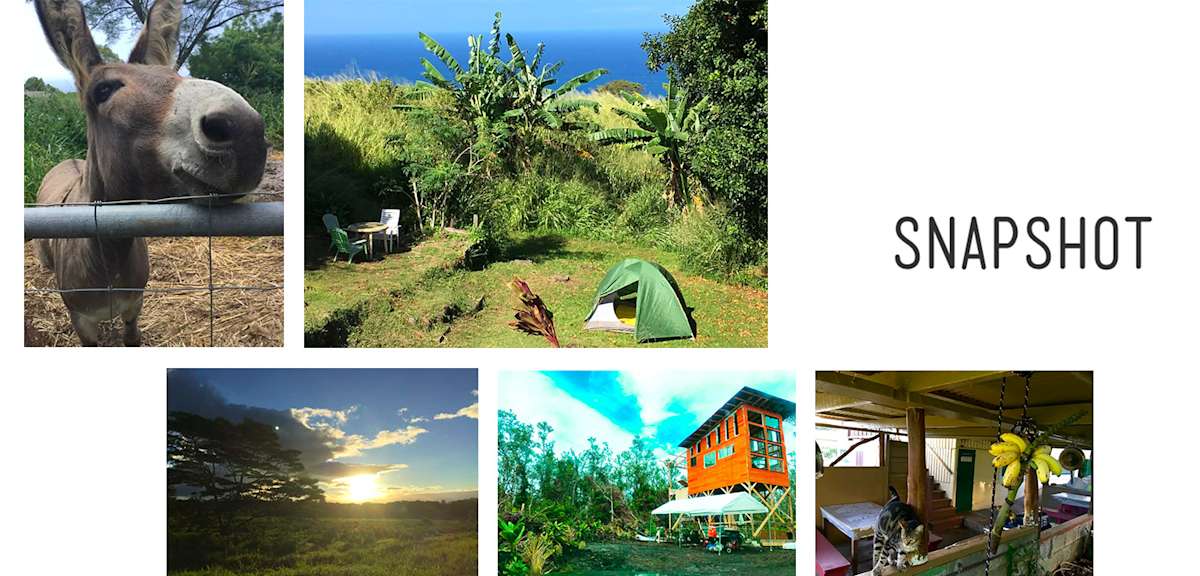 ---
Desert Road Warrior Road Trip
Status: Claimed!
4 properties, 2 states (California and Arizona), ~770 miles
Notable features:Death Valley National Park, Mohave National Preserve, Buenos Aires National Wildlife Refuge, Kitt Peak National Observatory
Payment:

$100 Hipcash
$300 cas
$100 per host you get to list on Hipcamp
Major journal opportunities ($$)

Properties you must scout (including all listings at each property):

Shyama Chandra, CA
Optional: Add any other available assignment for an extra $75 cash and $25 Hipcamp credit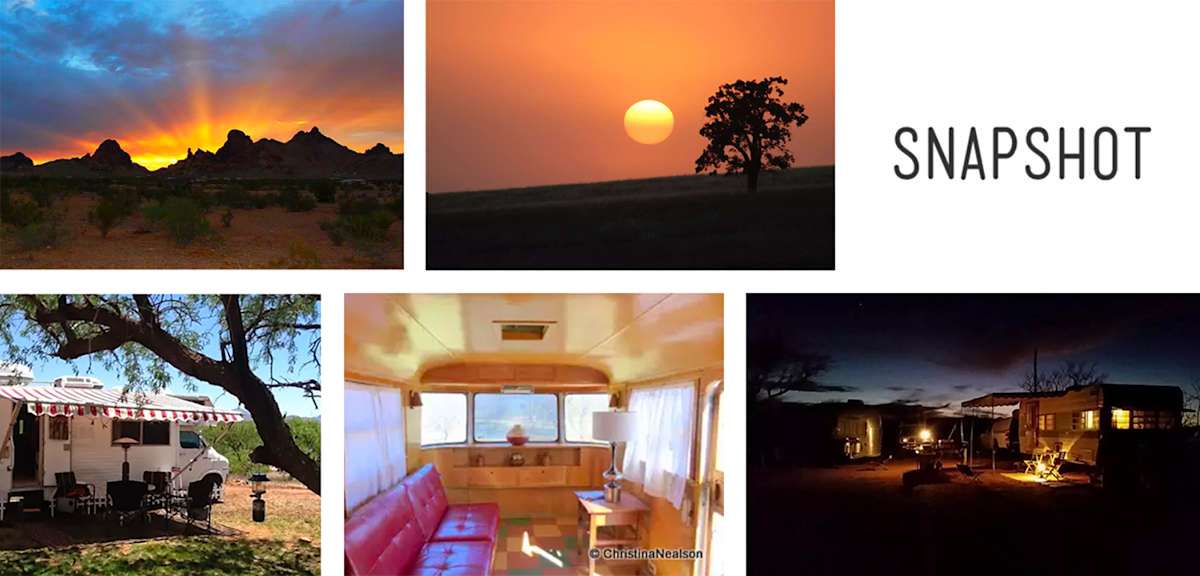 ---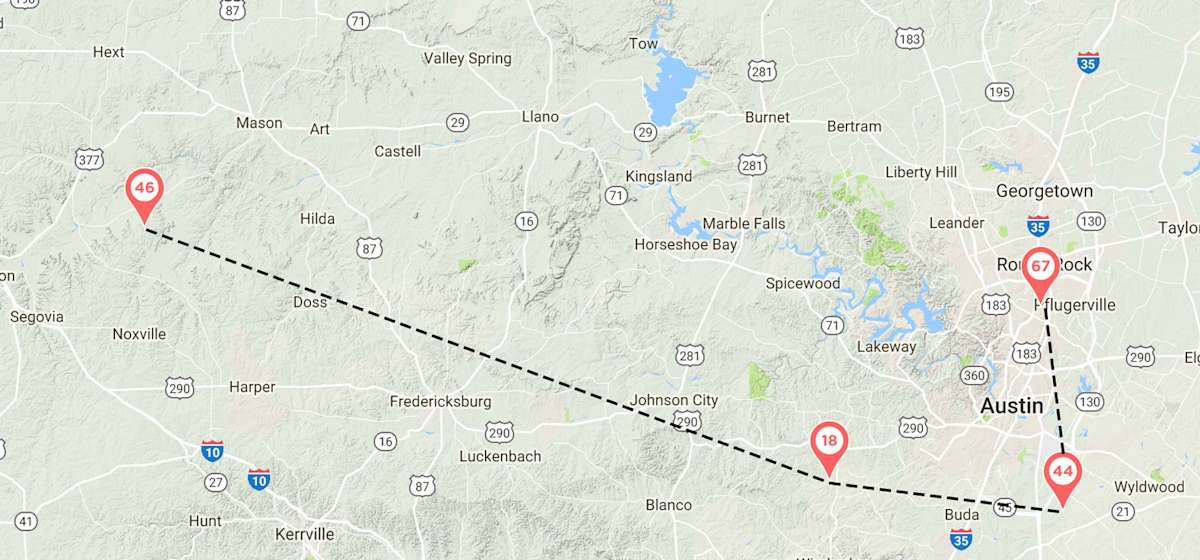 Texas Forever Road Trip
Status: Claimed!
4 properties, 1 state (Texas), ~160 miles
Notable features: Balcones Canyonlands National Wildlife Refuge, Austin music scene!
Payment: $125 Hipcamp credit, $300 cash, major journal opportunities ($$)
Properties you must scout (including all listings at each property):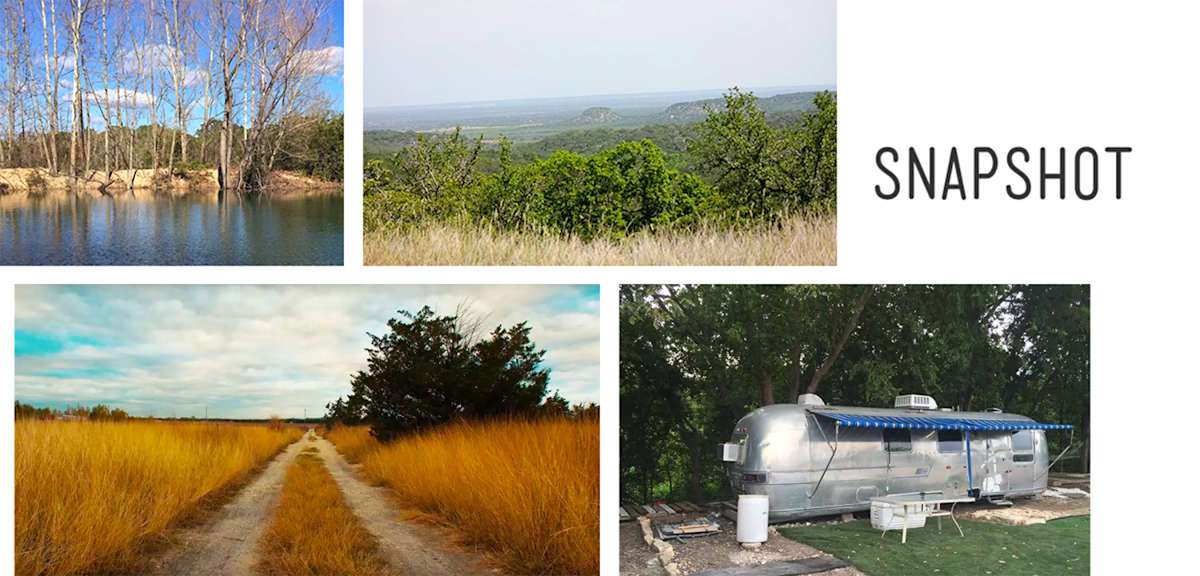 ---

Salish Sea Dog Road Trip
Status: Claimed!
4 properties, 1 state (Washington), ~400 miles
Notable features: Salish Sea, Whale watching, Olympic National Park, British Columbia
Payment: $100 Hipcamp credit, $300 cash, major journal opportunities ($$)
Properties you must scout (including all listings at each property):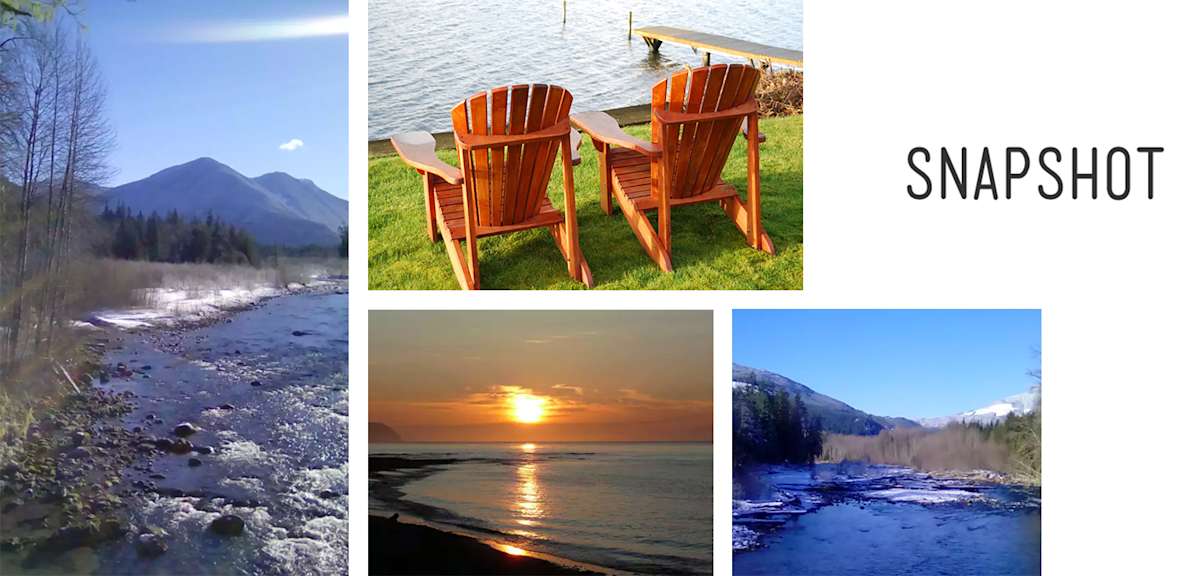 ---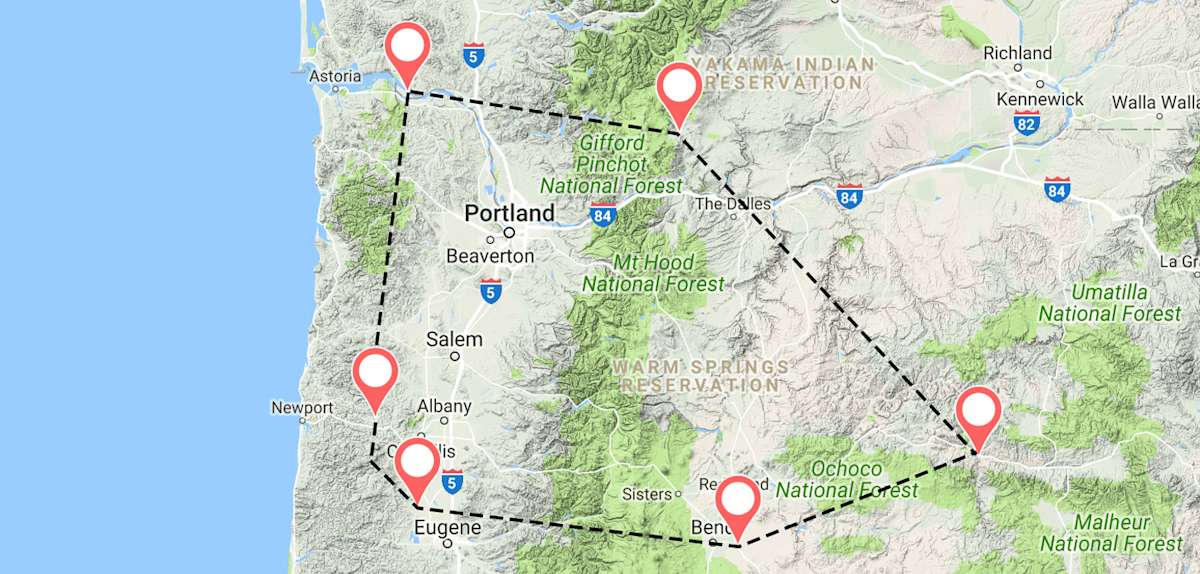 Coast Mountain Ranger Road Trip
Status: Claimed!
6 properties, 2 states (Oregon and Washington), ~550 miles
Notable features: Oregon Trail, microbrewery-galore (Bend Ale Trail, anyone?), Mount Hood National Forest, Columbia River, Mount St. Helens volcano
Payment: $150 Hipcamp credit, $450 cash, major journal opportunities ($$)
Properties you must scout (including all listings at each property):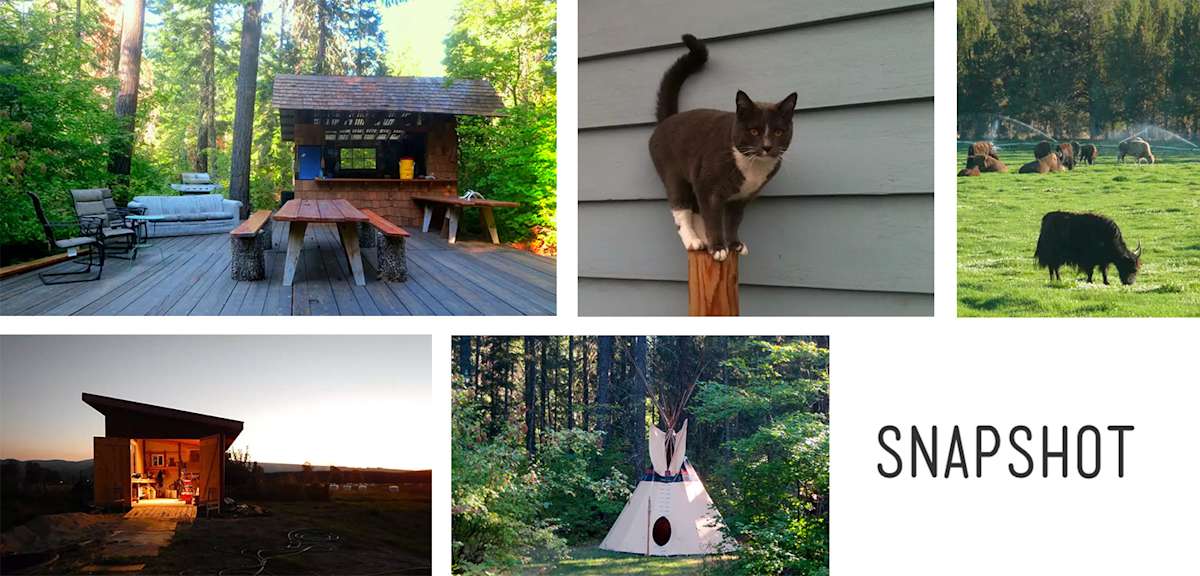 ---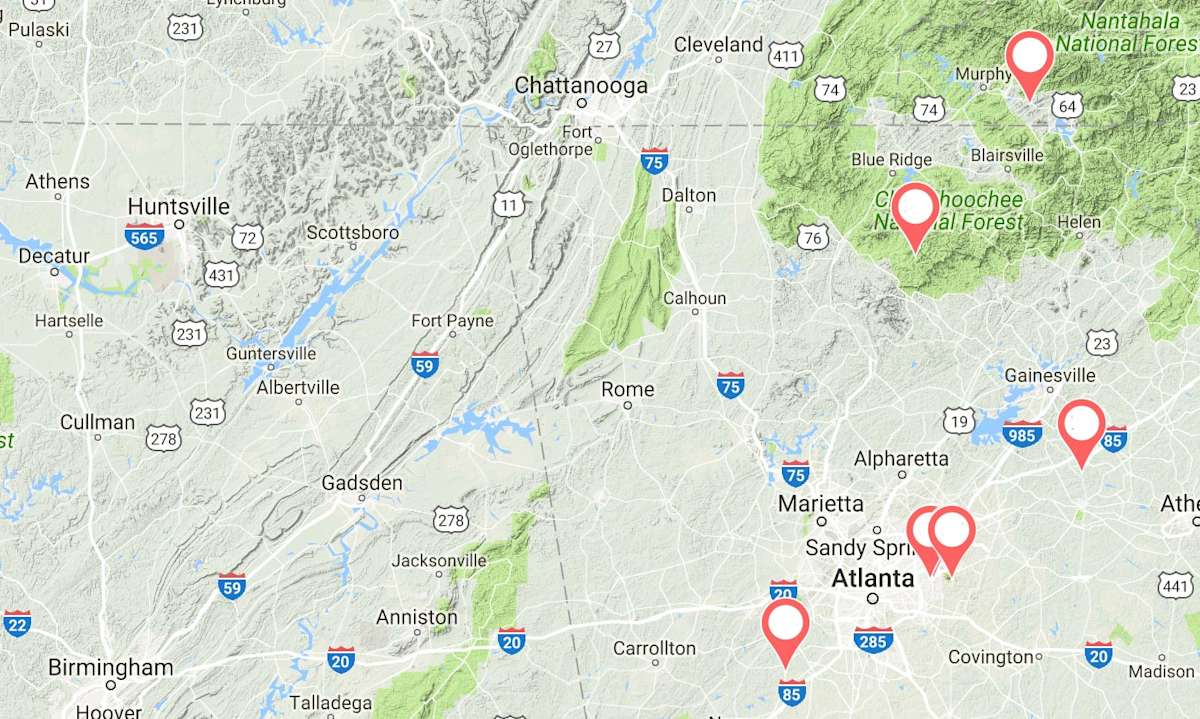 Dogwood Flowers n Golden Hours Road Trip
Status: Claimed!
4 properties, 1 states (Georgia), ~150 miles
Notable features: Appalachian Trail
Payment: $100 Hipcamp credit, $300 cash, major journal opportunities ($$)
Properties you must scout (including all listings at each property):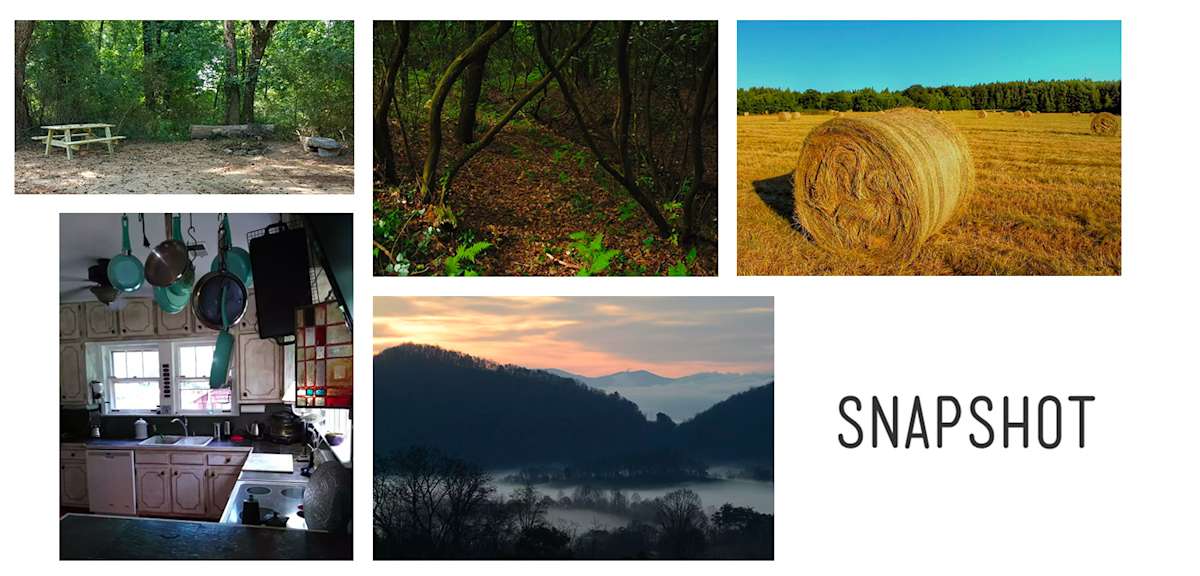 ---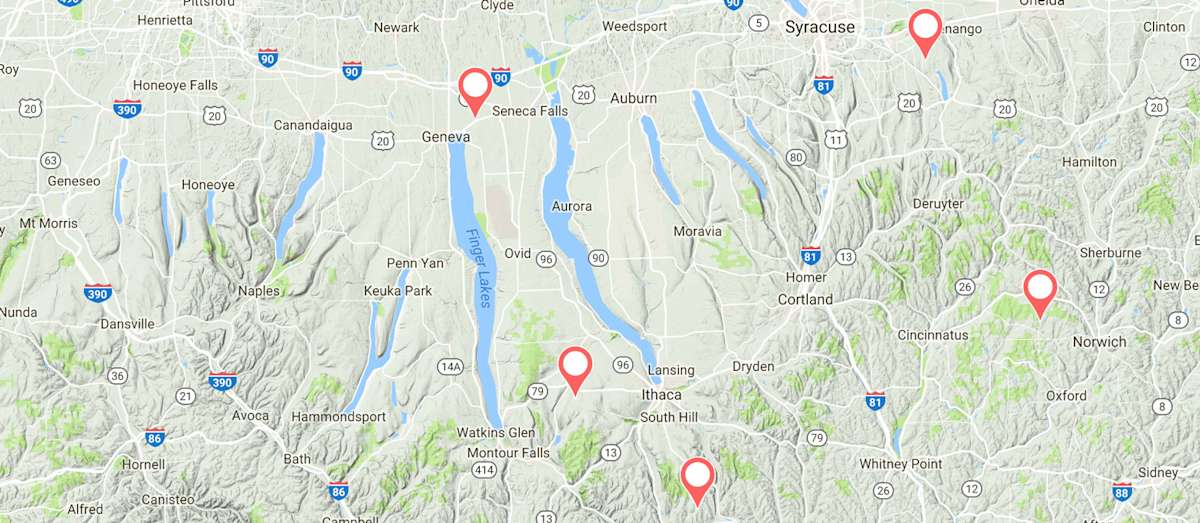 Finger Lakin' Good Road Trip
Status: Claimed!
1 state (New York), 5 properties, ~100 miles
Notable features: Finger Lakes
Payment: $125 Hipcamp credit, $375 cash, major journal opportunities ($$)
Properties you must scout (including all listings at each property):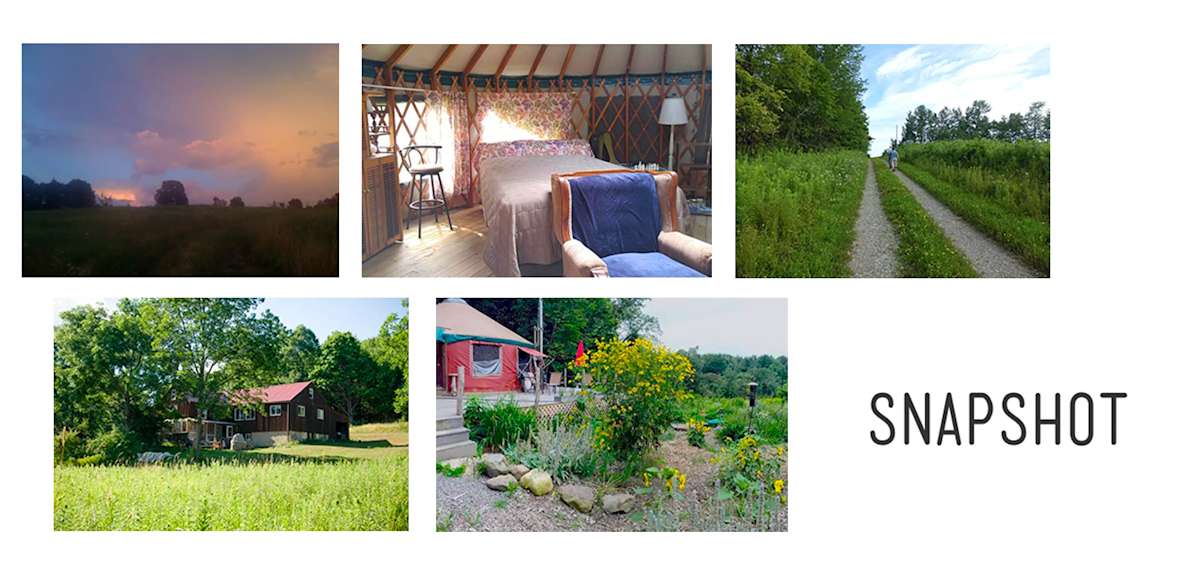 ---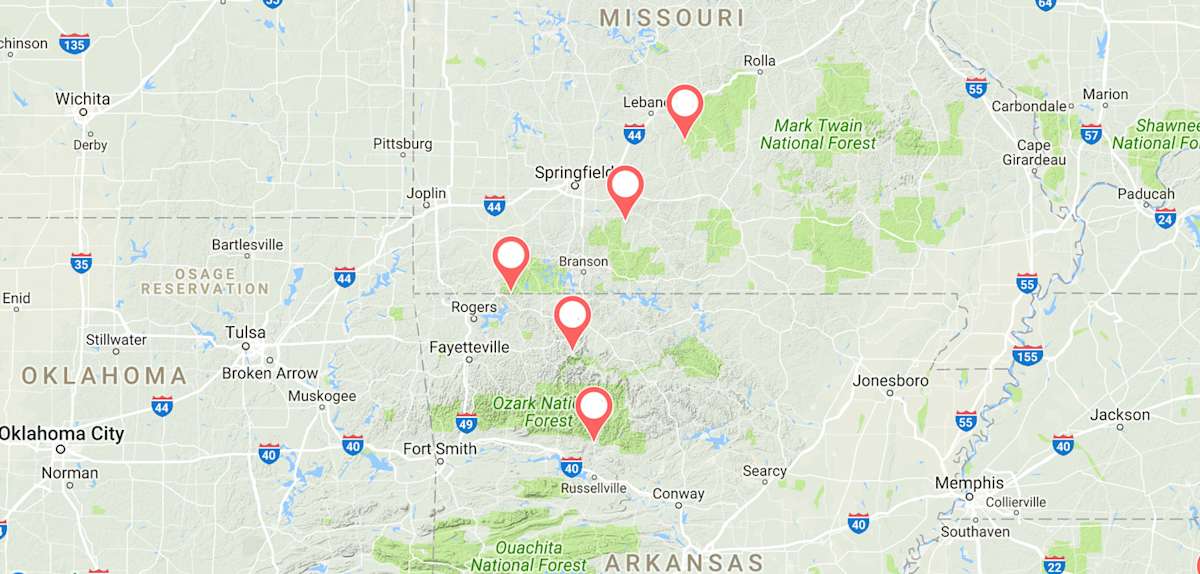 Heartland Hiker's Heaven Road Trip
Status: Claimed!
5 properties, 2 states (Arkansas and Missouri), ~200 miles
Notable features: Mark Twain National Forest
Payment: $125 Hipcamp credit, $375 cash, major journal opportunities ($$)
Properties you must scout (including all listings at each property):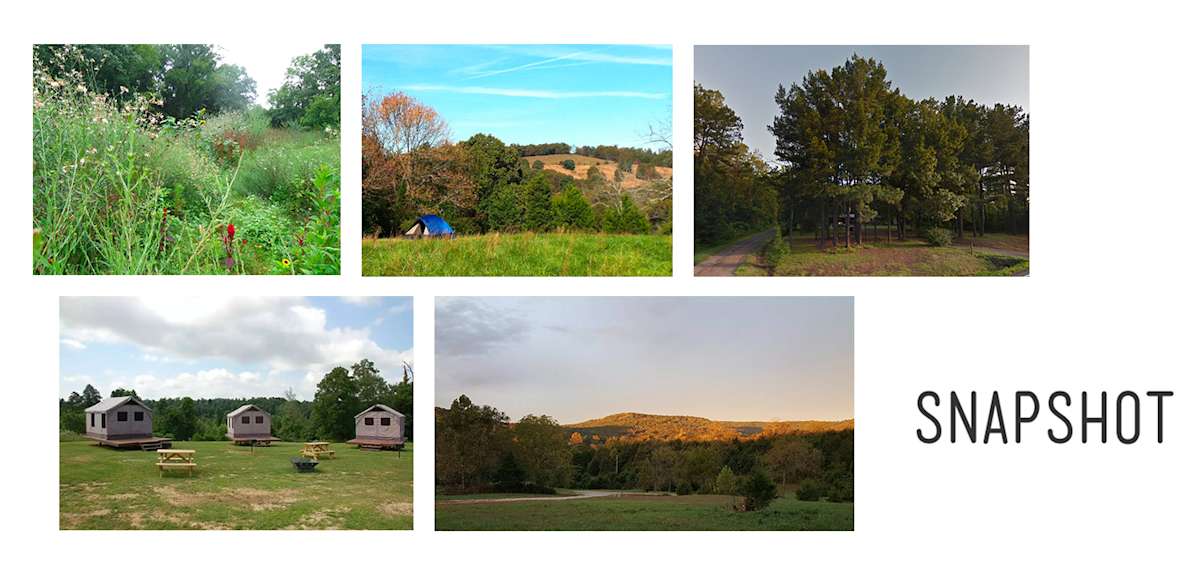 ---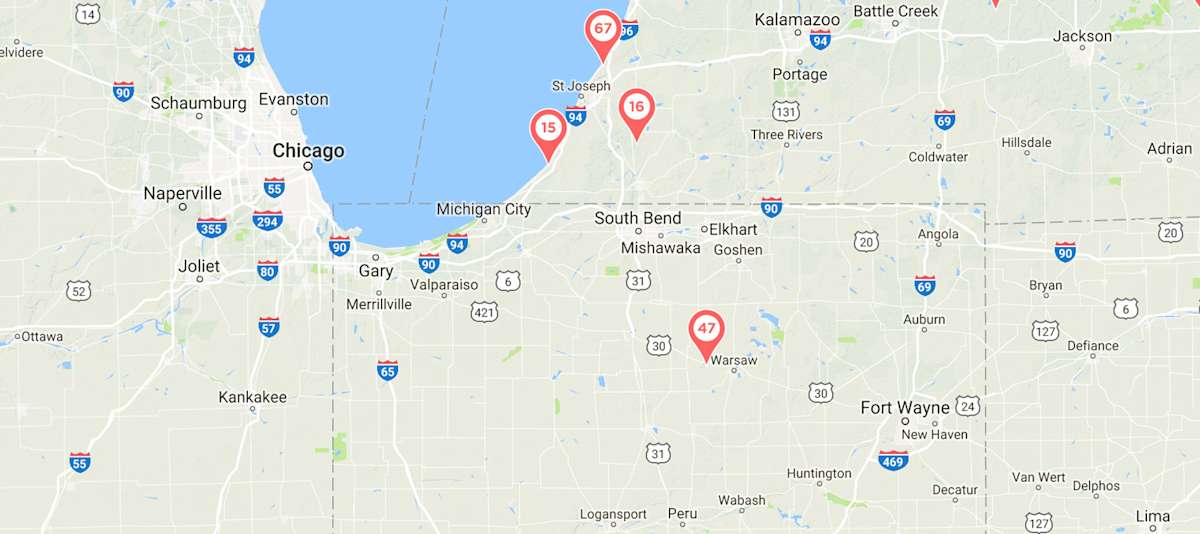 Little Ditty Bout Van Lifin' Road Trip
Status: Claimed!
2 states (Michigan and Indiana), 4 properties, ~85 miles
Notable features: Lake Michigan
Payment: $100 Hipcamp credit, $300 cash, major journal opportunities ($$)
Properties you must scout (including all listings at each property):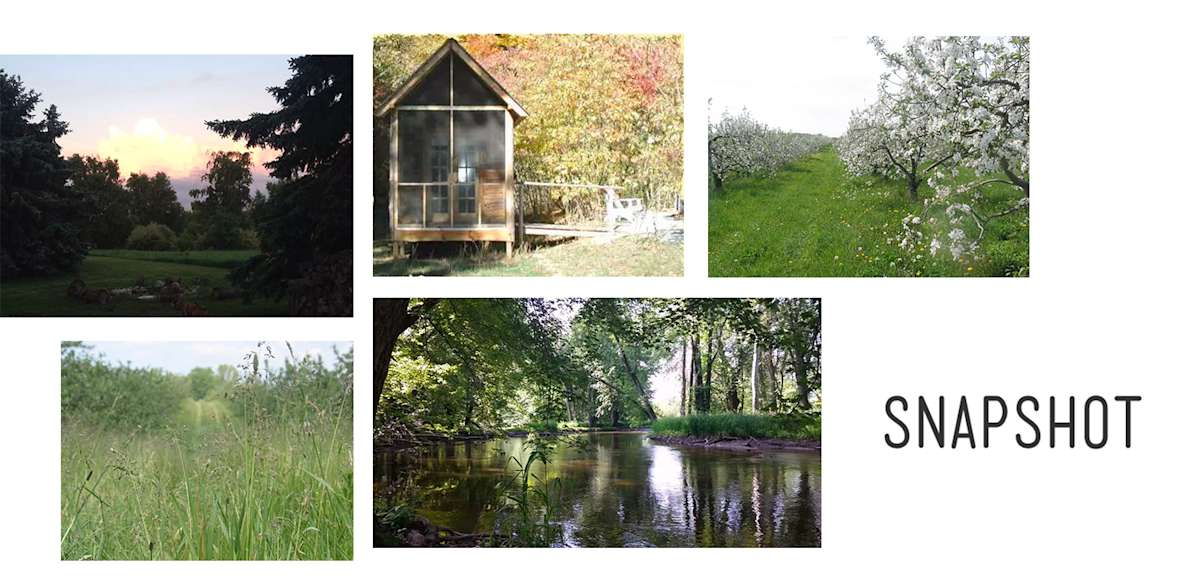 ---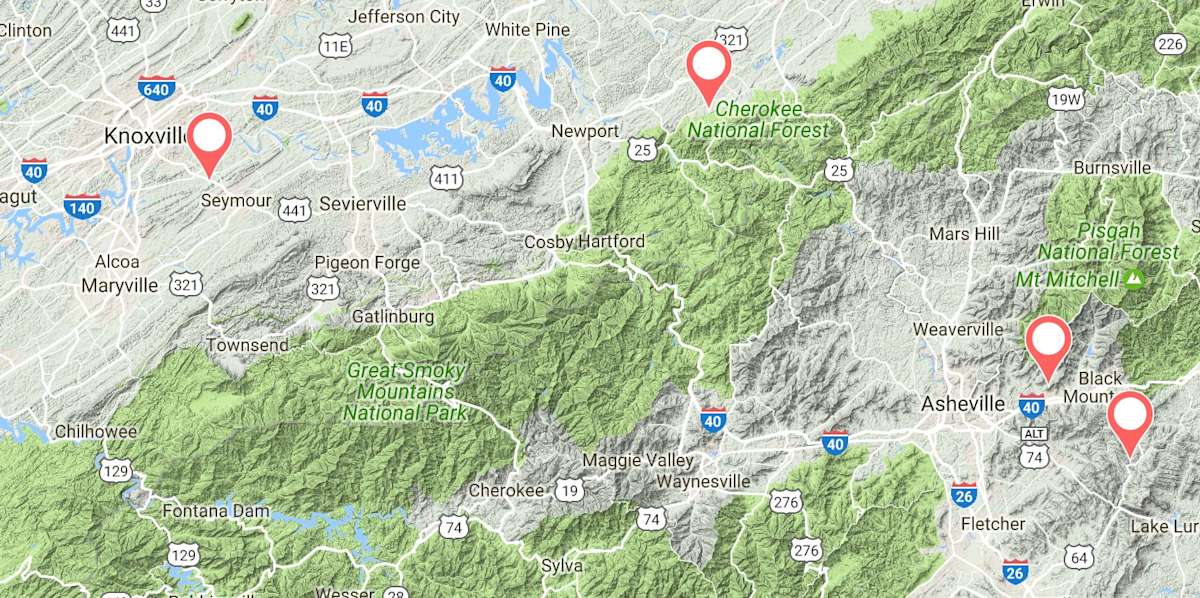 Okey Dokey Smoky Road Trip
Status: Claimed!
4 properties, 2 states (Tennessee and North Carolina), ~135 miles
Notable features: Great Smoky Mountains National Park, Appalachian Trail, Asheville, Blue Ridge Mountains
Payment: $100 Hipcamp credit, $300 cash, major journal opportunities ($$)
Properties you must scout (including all listings at each property):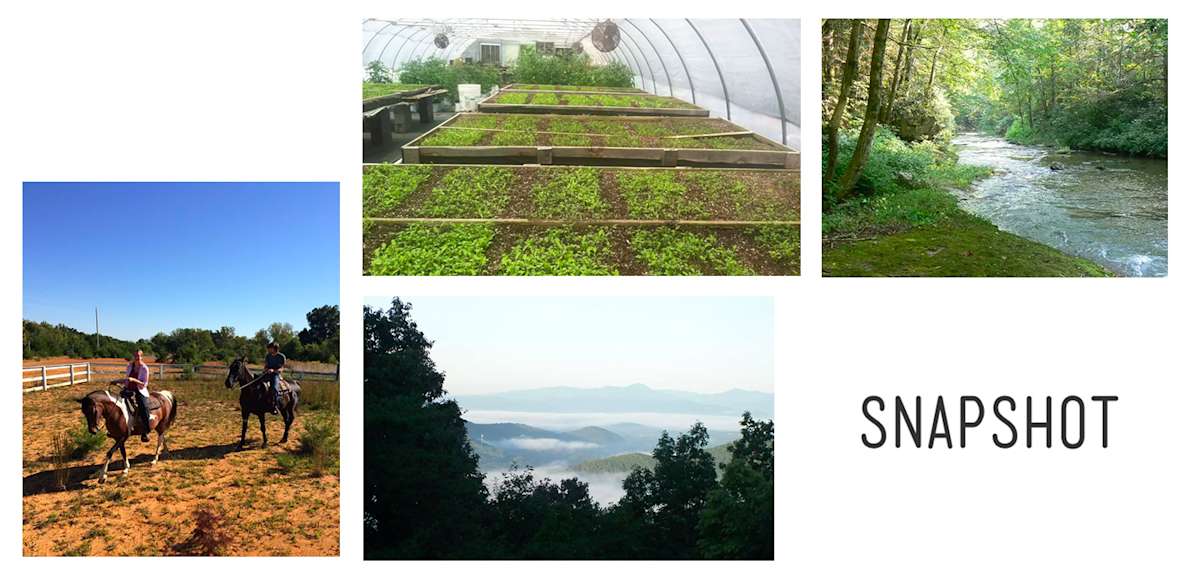 ---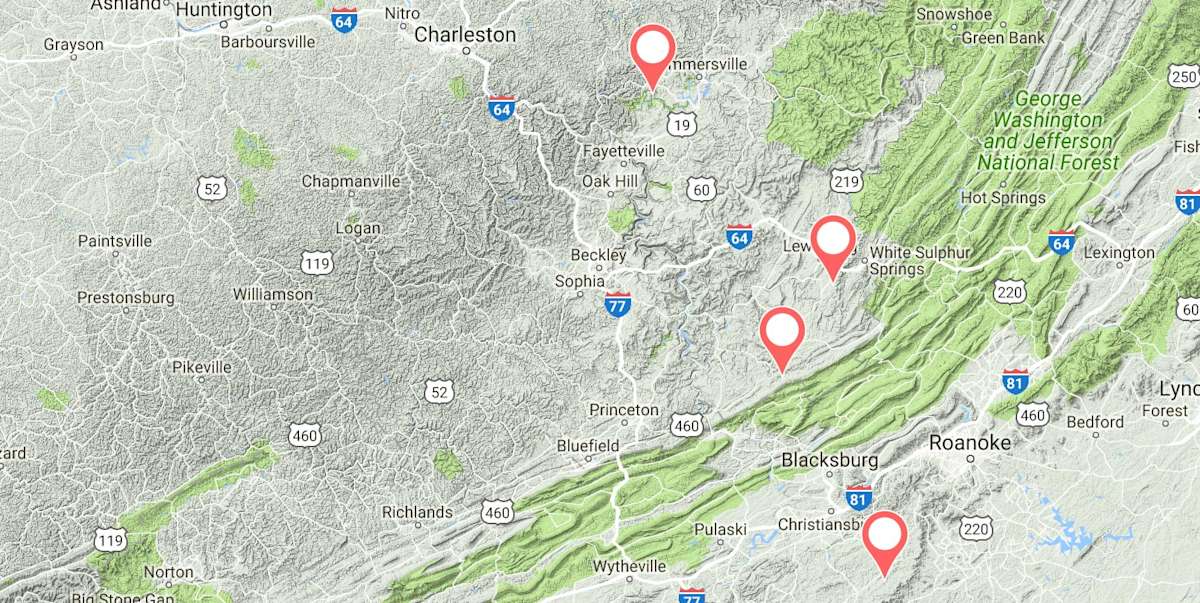 Wagon Wheeler Road Trip
Status: Claimed!
4 properties, 2 states (Virginia and West Virginia), ~175 miles
Notable features: Appalachian Trail, Blue Ridge Parkway
Payment: $100 Hipcamp credit, $300 cash, major journal opportunities ($$)
Properties you must scout (including all listings at each property):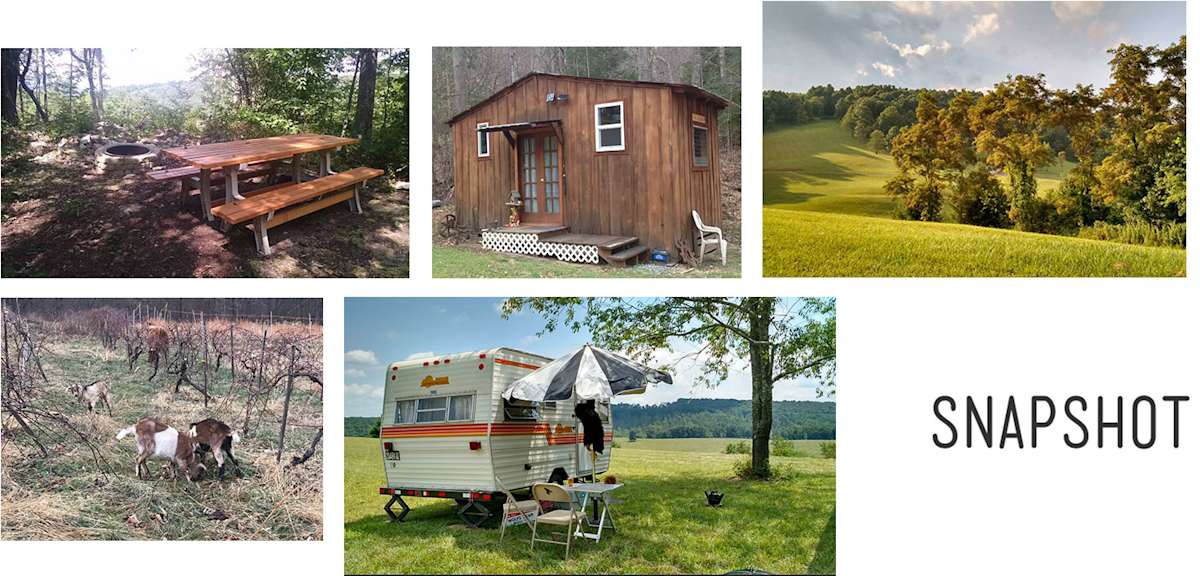 ---

Sweet Palmetto Breeze Road Trip
Status: Claimed!
4 properties, 2 states (South Carolina and Georgia), ~150 miles
Notable features: Appalachian Trail
Payment: $100 Hipcamp credit, $300 cash, major journal opportunities ($$)
Properties you must scout (including all listings at each property):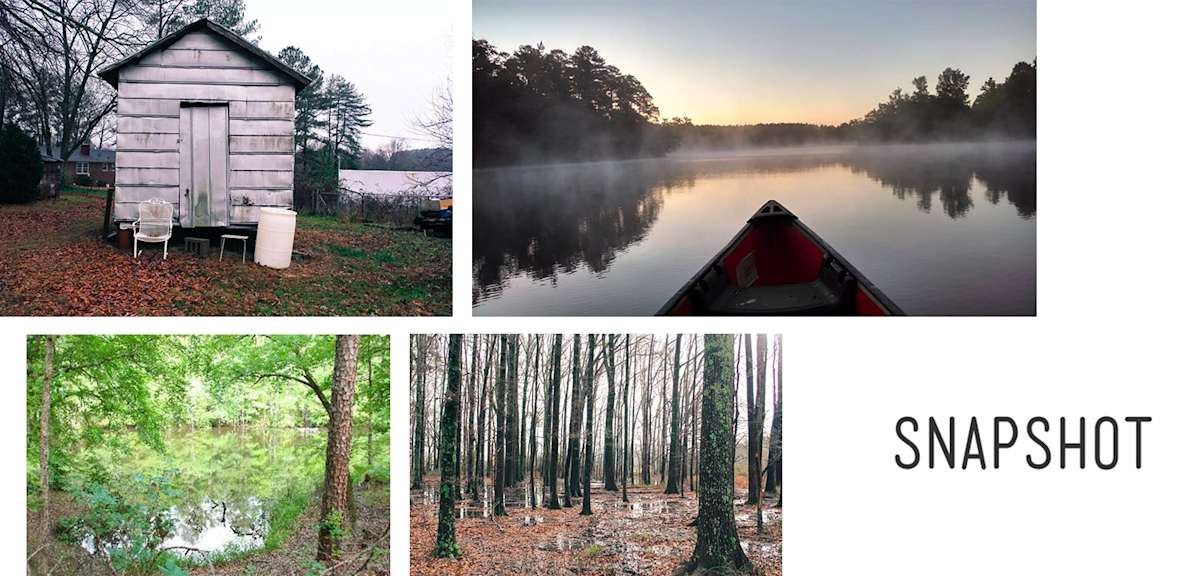 ---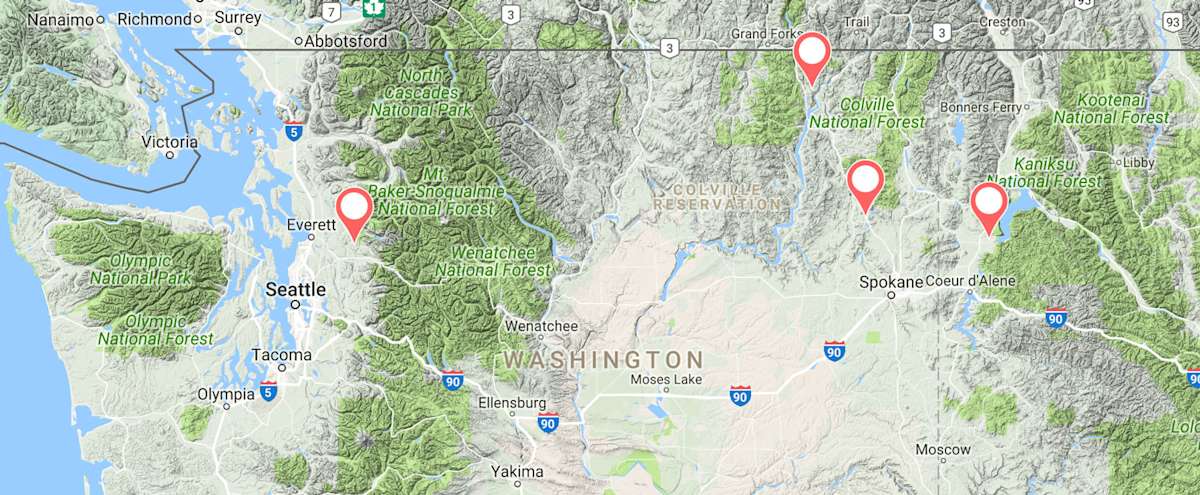 #Blessed in the North West Road Trip
Status: Claimed!
2 states (Washington and Idaho), 4 properties, ~350 miles
Notable features: The entire drive, basically.
Payment: $100 Hipcamp credit, $300 cash, major journal opportunities ($$)
Properties you must scout (including all listings at each property):