T.H. Stone Memorial St. Joseph Peninsula State Park
Leave review
About T.H. Stone Memorial St. Joseph Peninsula State Park
Sugar white sand, and accolades for being one of the top rated beaches in the United States. Are you packing yet? T.H Stone Memorial St. Joseph Peninsula State Park is beloved for the five S's: sunbathing, snorkeling, swimming, sunsets, and summer! Cast into the ocean, and visitors can fish for speckled trout, red drum, flounder, mullet (the fish, not the hairstyle--phew!), bluefish, whiting, and shark year-round. Swing by in the summer, and add fresh scallops to the above menu. Outside of all obvious ocean activities, this state park is home to two nature trails and some of the highest dunes in the nation. Whether you kick back on sugar white sand, take a dip in the emerald waters or hike to the top of the highest dune, a visit to this park will fill you to the brim with the sixth 'S': stoke!
Campgrounds in T.H. Stone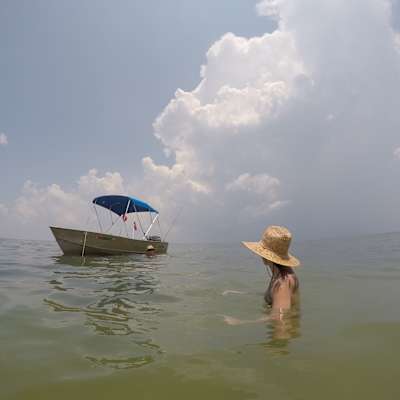 100% Recommend (3 Campers)
Gulf Breeze and Shady Pines camp areas are a stone's throw from what you came here for: that sweet, sandy beach! At basecamp, amenities include: a...
9 Saves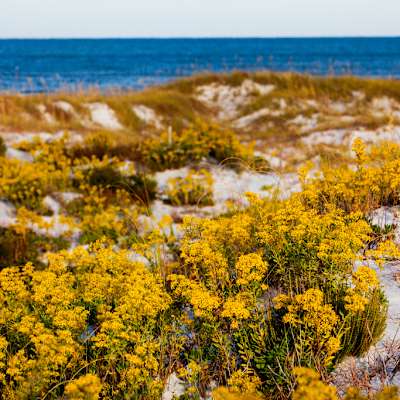 Welcome to camp cribs, St. Joseph Bay edition. In this park you'll find seven cabins overlooking St. Joseph Bay (view, check). Each cabin fits an...
1 Save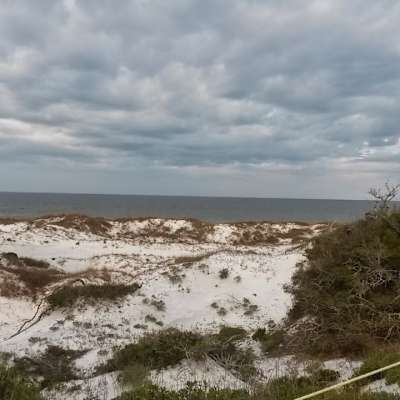 Shady Pines is appropriately named as most sites offer more shade than those at Gulf Breeze, while still a stone's throw away from the beach! At...
1 Save
3 Reviews
No one? Bueller? Sharing is caring, y'all.
Drop some
T.H. Stone
knowledge on us.
History of T.H. Stone Memorial St. Joseph Peninsula State Park
Native Americans were the first to enjoy the beauty and bounty of St. Joseph Bay. The peninsula was settled by hunter-gatherers of the Weeden Island and Mississippian, Fort Walton Cultures. Remains of shell tools and pottery of these cultures have been found in the park. Spanish explorers named St. Joseph Bay in the early 1500s, but did not settle here until 1701 when they built a fort, Presidio San Jose, and a mission at the tip of the peninsula. After a few years the settlers abandoned the fort and returned to Pensacola. Nothing remains of the settlement today. As the Florida Panhandle became an important part of shipping routes in the 1800s, settlers from Apalachicola moved here hoping to establish a competing port. St. Joseph's Point Lighthouse was built on the peninsula in 1839 to serve the shortlived town of St. Joseph across the bay. After the town's population was decimated by yellow fever in 1841, the lighthouse was dismantled. In 1868, the Stone family purchased much of the land surrounding the bay, including the peninsula. They sold it to the U. S. government in 1940 to use for military training. St. Joseph Peninsula State Park opened in 1967. It was dedicated to the former owner, T. H. Stone, a respected community leader in Gulf County.