About Suwannee River State Park
Kick off the socks, roll up the blue jeans and get ready to spend a laid-back afternoon by the river banks at this 1,800-acre natural refuge of peace and bliss. Not always so serene, this park has a bit of a troubled past. The Suwannee River was once the site of many conflicts between groups such as the Native Americans and Spanish settlers, Native Americans and Andrew Jackson led military forces and finally, Union and Confederate troops in the Civil War. Despite its less-than-harmonious past, this park has gone through a pretty big makeover, and has transitioned into a major center for leisure and fun. The slaloming Suwannee River drifts effortlessly between woodlands and wildflowers to provide stunning panorama views great for many types of water activity. By the way, did we mention that it's one of the most popular destinations in all of Florida for backwater canoers and kayakers? Land lovers too can take advantage of the park's newfound reputation and enjoy hiking, birding and picnicking on the five different trails varying from a quarter mile to 18 miles, which weave through a mix of magnolias and cypress. It's time to give this site a second chance, who doesn't like a bad boy gone good, are we right?
Campgrounds in Suwannee River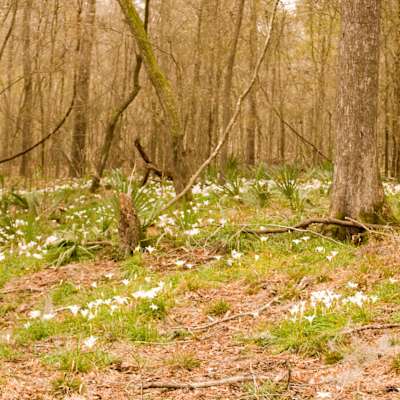 100% Recommend (3 Responses)
When you stay at the Suwanee River Campground, you can roll out of your sleeping bag and get right to hiking, since the campground sits right off...
Reviews
No one? Bueller? Sharing is caring, y'all.
Drop some
Suwannee River
knowledge on us.
History of Suwannee River State Park
During 1818 Andrew Jackson lead American forces through this area searching for Indian strongholds, believed responsible for raiding settlers. Vestiges of history in the park show how important the Suwannee River was to Florida history. One can find an earthworks mound built during the Civil War to defend the railroad crossing that supplied confederate troops. The town of Columbus, established in 1841, was also located here. This town once prospered from river steamboat traffic carrying passengers and freight. The Columbus Cemetery, one of the state's oldest, and old stagecoach road, a major 1800s route of travel from Pensacola to Jacksonville, can still be visited in the park's sandhills. Initial acquisition of the park took place in 1936 and was formally opened in 1951.