About Stephen Foster Folk Culture Center State Park
Come to Stephen Foster and get your glockenspiel on. That's right, that xylophone-looking instrument, well this park has one and although here it's called a 97-bell carillon, same diff. Why? We thought you'd never ask! Because one Stephen Foster, after which the park is named, composed over 200 songs on this nifty little instrument (little being very relative here) and his tunes can be heard playing from the folk museum throughout the day. This mixed forest park along the stone-studded banks of the Suwannee River also pays tribute to the days of old by craft making demonstrations such as quilting, blacksmithing, stained glass making and others. Canoeing, kayaking and freshwater fishing are popular in the river and hiking, biking and horseback riding can be enjoyed on Carter Camp's ten miles of off-road trails. Numerous other trails, such as Foster's Hammock Loop Trail, will also let you explore the high river bluffs, limestone outcroppings and floodplain swamp forests. Lots of critters at this park, so be on the lookout for gopher tortoises, frogs, box and snapping turtles, wood duck, white-tailed deer, alligators and other birds!
Campgrounds in Stephen Foster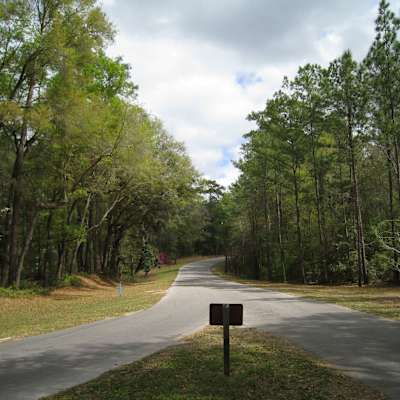 Leave the boombox at home — you'll be grooving to the jaunty tunes of Stephen Foster all day long when you camp here. The campground is located not...
3 Saves
Reviews
No one? Bueller? Sharing is caring, y'all.
Drop some
Stephen Foster
knowledge on us.
History of Stephen Foster Folk Culture Center State Park
In 1931 Josiah K. Lilly, the son of Indiana pharmaceutical manufacturer Eli K. Lilly, suggested a memorial to composer Stephen Foster, whose song 'Old Folks at Home' made the Suwannee River known all over the world. The Florida Federation of Music Clubs adopted his idea and obtained contributions of land in White Springs, Florida. The Stephen Foster Memorial Commission administered the development of the park, which opened in 1950. Stephen Collins Foster, born in 1826, composed more than 200 songs during his lifetime. The first Florida Folk Festival was held in 1953.