About Osceola National Forest
Osceola National Forest is 200,000 acres of exploration with your name on it! In the northeastern Floridian forest, pine flatwoods and cypress-hardwood swamps surround, with diverse wildlife abound. In this leafy paradise lives gopher tortoises (they act like gophers, but are tortoises!), alligators, black bears, and the skunk ape, also known as the "stink ape," which bears an uncanny resemblance to bigfoot. Areas of recreation include Ocean Pond--a fave place for boaters, skiiers, and campers, and Olustee Beach for swimming, fishing, and picnicking. The park is also open to hunters and fishermen with permits. With so much land to explore in this National Forest, we wouldn't be surprised if bigfoot was hiding in there!
2 Reviews
No one? Bueller? Sharing is caring, y'all.
Drop some
Osceola
knowledge on us.
Beautiful fresh water lake in the midst of Osceola national forest.!primitive camping, out house type toilets swimming is an option. 2 thumbs up for a place to crash for a night.
Helpful 0
Helpful 0
Remove vote :(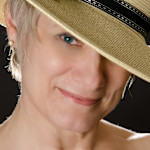 Ocean Pond is a large, popular campground and ranges from electric/water sites to water sites to primitive. Many of the sites are on the lake or have a lake view (it's large and definitely isn't a pond). Sites range in size and openness. There's a nice swimming area and you can pull your boat up to your site if you're on the lake. Two things to know: Unless you want lots of noise and hubbub, don't camp here during a holiday weekend. It's a popular local camp/party spot during those times. Also, May is yellow-fly season and they're blood thirsty and vicious. They laugh at bug repellent.
Helpful 0
Helpful 0
Remove vote :(
History of Osceola National Forest
Located north and south of I-10 between Jacksonville and Lake City, the Osceola National Forest has no communities inside its boundaries. Much of the land was historically used by timber companies, so reforestation has been underway since 1931, when the forest became part of the National Forests in Florida.
The southwestern corner of the forest touches Lake City, a large community in North Florida known as a crossroads where I-10 and I-75 meet, and as the gateway to recreational opportunities along the Suwannee River and its surrounding springs. To the east lies Sanderson, a small community that grew up along the railroad line used by the timber companies. On the south edge of the forest is Olustee, a historic village along the same railroad line. It's here you'll find the Depot Visitor Center in the renovated railroad depot. The forest's most popular recreation destinations are clustered around Ocean Pond, which is accessible off US 90 in Olustee.
While Olustee Battlefield Historic State Park is separately managed, it is surrounded on three sides by the Osceola National Forest. The Battle of Olustee, a decisive battle for Florida during the Civil War, happened in and around the woods surrounding the state park and monument area, which also has a National Forest trailhead for the Florida Trail and an accessible-with-assistance nature trail. Nearly 20,000 visitors return each year for an encampment and battle reenactment on the third weekend of February.