About Oscar Scherer State Park
Mmm blueberries. Just one of the tasty treats that you'll find among the scrubby flatwood pines at Oscar Scherer State Park. Other edible delights include wild grapes, persimmon and prickly pear cactus. Well, the last one might not taste quite as good, but you technically could eat it… provided you peel off all those pesky prickles. Plant delicacies aside, this 1,400-acre park laid out along South Creek, a blackwater stream feeding into the Gulf of Mexico, is a popular destination for canoers and kayakers. In the three-acre Lake Osprey, visitors will also get their fill of swimming or freshwater fishing, and be able to fry up their fresh catch on the grills set up along the banks of the creek. Park trails allow hikers and bikers the opportunity to uncover 15 miles of the bountiful, beautiful solitude that this park has to offer. Before heading out, stop by the butterfly observation area and check out the flashy designs on these winged wonders!
Campgrounds in Oscar Scherer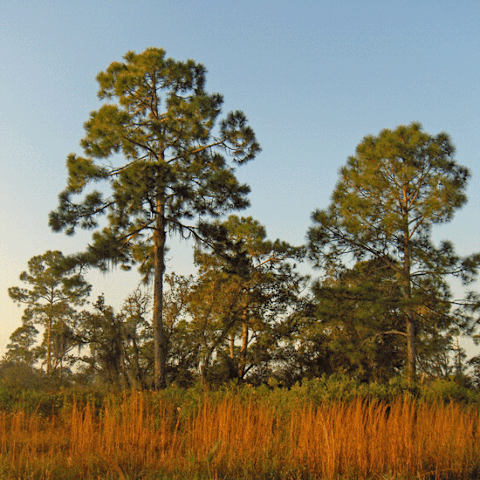 Pat: Luv camping here! Large private sites. There is a fresh water lake and sites along the river. Lots of...
Photos
This park doesn't have any submitted photos—just yet.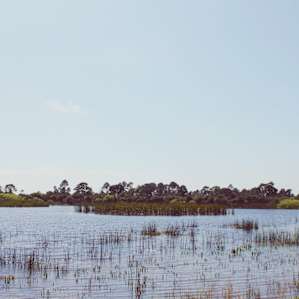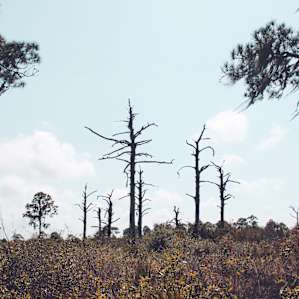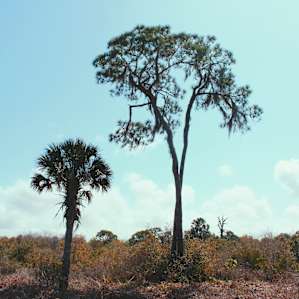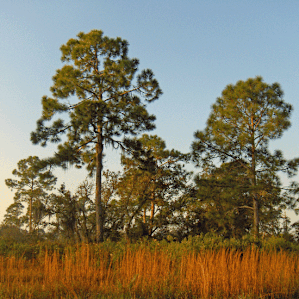 2 Reviews
No one? Bueller? Sharing is caring, y'all.
Drop some
Oscar Scherer
knowledge on us.
Luv camping here! Large private sites. There is a fresh water lake and sites along the river. Lots of hiking on trails. Plus just minutes to Gulf! Sites have water electricity table and spit for fire with a grill.
Remove vote :(
The only comfortable time to go camping in south west Florida is in the winter. Otherwise, you'll be dealing with extreme heat and bugs.
Remove vote :(
History of Oscar Scherer State Park
In her will, Elsa Scherer Burrows (1884-1955) left the family's 460-acre South Creek Ranch to the state in memory of her father Oscar Scherer, who invented a process for dyeing leather in 1872. Oscar Scherer State Park opened to the public in 1956. Three decades later, realtor and environmentalist, Jon Thaxton began campaigning for the state to purchase and protect adjoining Florida scrub-jay territory. With help from The Nature Conservancy, Sarasota County and wide public support, the state purchased an additional 922 acres from the adjacent Palmer Ranch in 1991. The park now preserves more than two square miles of natural land.